It is a noted fact that moderately oily skin is easier to take care of than other skin types. People with oily skin, usually look younger than those with dry or normal skin. This is because the oily skin ages at a slower pace.  Oily skin is comparatively supple and therefore doesn't sag or develop wrinkles any sooner. The sebaceous glands in our skin secrete sebum, the natural oil that keeps our skin soft.
However, an excessively oily skin can become a hotbed for bacterial growth, making way for skin problems like blackheads, engorged blocked pores, acne, and ultimately blemishes. Personally, I feel that the worst thing about having an excessively oily skin is the urge to wash the face again and again. The grimy feeling just won't go away, making your face look dull and lifeless. The skin of nose, chin, cheeks and forehead just won't stop oozing tiny droplets of oil within every few hours. Every morning you wake up feeling like an oil refinery!
So, we bring to you the most effective skin care tips in an attempt to help you overcome the woes of oily skin. These tips can be used by both men and women. Let us see what it takes to maintain a healthy skin.
The Enticingly Fragrant Fuller's Earth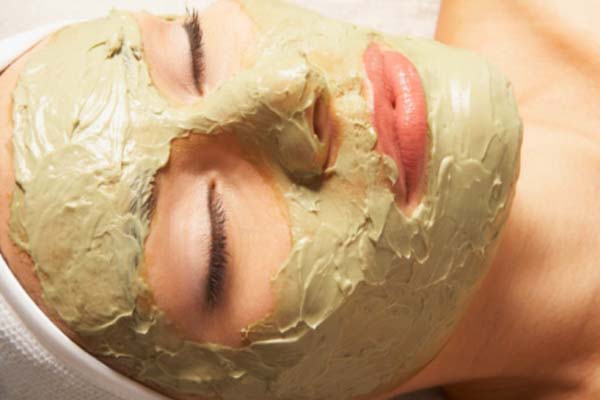 Fuller's earth is my personal favorite. I really love the way it smells. Its alluring fragrance is so refreshing for the senses. Add a splash of rose water to it, and you have a perfect face pack for your oily skin. Fuller's earth absorbs excessive oil and keeps the skin glowing for a longer time. Take a spoonful of Fuller's earth and combine in with 3-4 teaspoons of rose water to form a thick paste. Spread it over your face with your finger tips, avoiding the eyes. Let it dry for 15 minutes and wash off with cold water. Use this face pack twice a week for an appreciable difference in your skin.
Fuller's earth is easily available at most grocers and even pharmacies and has absolutely no side effects. Not only will it leave your skin less oily it also will gently moisturize and revitalize your skin making you glow with radiance.
Pick a Good Face Wash
Choose a face wash meant specifically for oily skin, such as those containing alpha-hydroxy acids or AHAs like glycolic acid or citric acid. Use it to wash your face twice a day in order to cleanse the skin from deep within. There is a huge variety of gel-based face washes for oily skin available in the market. They smell heavenly with a hint of lemon, strawberry and orange. Pick whichever appeals to your skin and nose, and revel in it's goodness!
Go for Water-Based Products
Be it a moisturizer, a sunscreen lotion or make-up, never use products laced with oils and creams. If you have an oily skin, water-based moisturizer, sunscreen lotion, cleansing lotion and foundation are the best bet for you.
Say No to Scrubs
Trying to cleanse your oily skin with walnut or apricot scrub is the last thing you would want to do. Scrubbing promotes synthesis of sebum causing your skin to appear even greasier, further aggravating your problem.
Gentle Exfoliation with Natural Ingredients
Almond is way gentler on your skin than walnut or apricot. Grind some almonds to a fine powder and add some milk to it to form a thick paste. Exfoliate your skin with a dollop of almond paste at least twice a week. Milk hydrates your skin while almond drains the excess oil off it, rendering it a smooth finish.
Don't Wash Your Face too often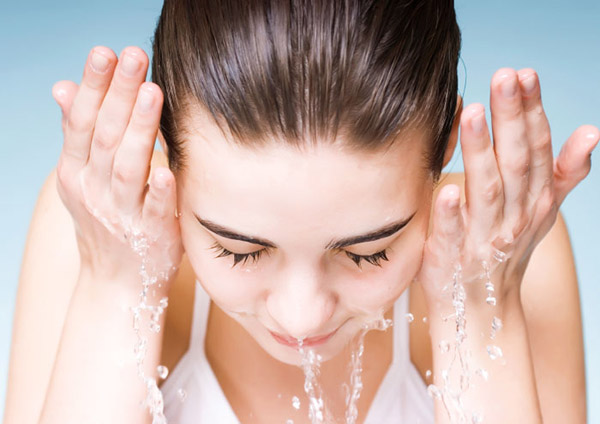 Washing your face too often would only stimulate your skin to produce more sebum. Instead, try dabbing your face with a blotting paper if the oil shows up in the meanwhile before its time for the next face wash.
Make Your Own Natural Cleanser
Yogurt is a rich source of lactic acid, which is an alpha-hydroxy acid. It not only saps the excess oils from the skin, but also leaves it feeling soothed and luscious. Add a teaspoon of honey to some yogurt and mix well to create a perfect natural cleanser. Gently clean your skin with your fingertips using this mixture. Let it stay for 10 minutes and then wash it off. Yogurt-honey cleanses your skin from deep within, unclogging the pores and removing the grime.
Who Wants Cucumber?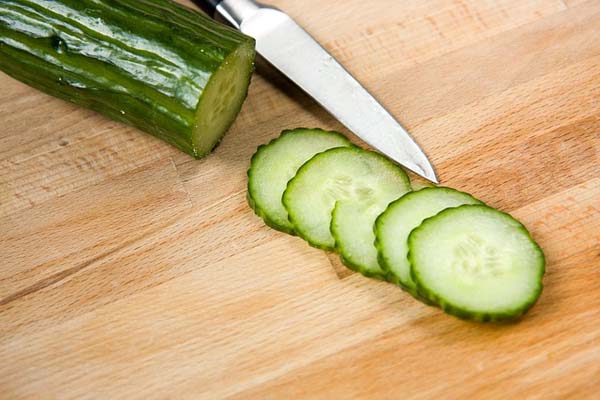 Who doesn't like cucumber? It smells so fresh, is full of nutrients and yummy to eat. Cucumber juice is an incredible remedy for oily skin. Take a cucumber and whirl it in a blender to extract its juice. Dab it onto your skin with a cotton ball. Now, just sit back and relax for the next 15 minutes as the cucumber does its job. You can use cucumber juice on your face for 2-3 times a week. Try this remedy before you adorn your face with makeup to make it stay smudge-free for longer.
Whisk it up!
Egg whites have multiple skin benefits. They tighten the skin, reduce blemishes, wind down larger skin pores and make the skin oil free. Egg whites do stink a bit. But, you can add a few drops of lemon to make it smell less revolting. Give an egg white and lemon juice a quick whisk. Apply this mixture to your face with your fingers in upward twirls and leave it to dry for 15 minutes. Wash your face with lukewarm water. Make sure you cleanse your skin before applying the egg mask, so that it works effectively.
Don't Forget the Toner!
Using a toner post cleansing closes the open pores of your skin, preventing them from getting clogged with dirt. It also maintains the right pH of the skin. You must dab the toner only on the oily areas of your face such as the nose, chin and forehead. Applying it onto the other areas would cause the skin to dry up. Make sure you go for a toner that is specifically formulated for oily skin.
The Berry Love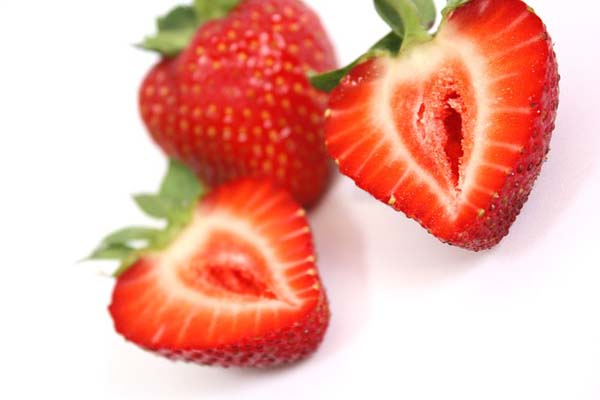 Strawberry is a fantastic astringent for oily skin. It contains salicylic acid, a beta-hydroxy acid (BHA) that is good for your skin like the AHAs are. Strawberry rids your skin of extra oils and lightens the blemishes caused by acne. Pound some fresh strawberries in a bowl and throw in a spoonful of fresh yogurt. Give it a good mix and apply it like a face pack for 15 minutes and wash it off.
How About a Tomato Face Mask?
Knowing that tomato is a fruit is knowledge; wisdom is not adding it to your fruit salad! But it's definitely wise to include tomato in your skin care regimen. Squeeze the juice out of a large ripe tomato and add a spoonful of oatmeal powder to it. Mix it well to form a thick paste. Apply it nicely onto your skin, avoiding the area around your eyes. Wash off with warm water after 15 minutes.
Juice it up with Some Grapes
Grapes work as a natural cleanser for your oily skin. Combine some fresh green grapes and a few mint leaves in a blender and give it a nice whirl. Dab this juicy mixture on your skin to get rid of extra oils and acne. Wash it off after 10 minutes with cold water for a shiny looking skin.
The Apple-y Goodness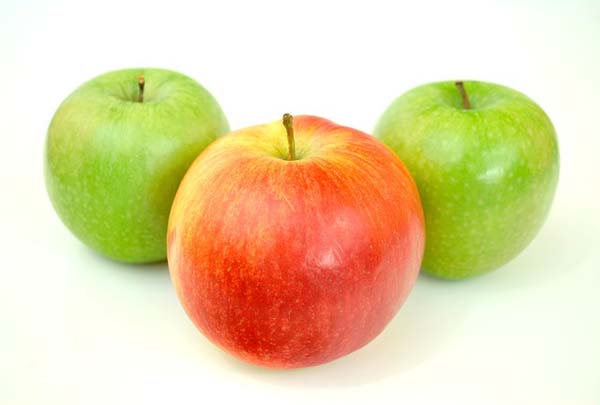 Apples are bursting with vitamins and minerals. They work perfectly on oily skin, making it look fresh, radiant and lively. Grind half and apple to a fine paste as you munch away on the other half. Add a spoonful of honey to the apple puree and use it like a face mask. Wash it off after 20 minutes.
Don't Forget the Sunblock
Most women avoid using a sunscreen lotion because they think it would make their skin oilier. However, as I said before, the trick is to use a water based sunscreen lotion. It doesn't make your skin dull and slippery like its oil-based pals. You would be doing an immense amount of harm to your skin by letting the sunscreen slide.
Say no to excessive make up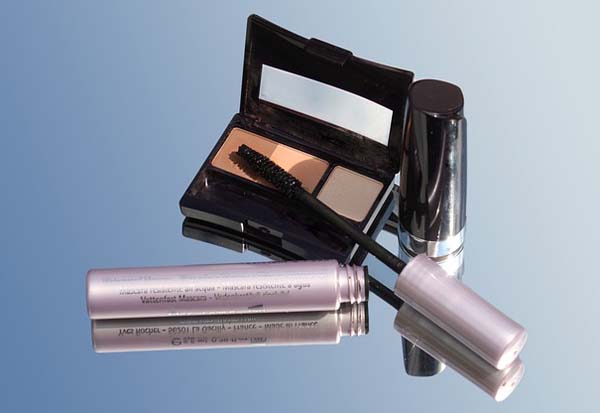 As much as you may love to doll up, keep that for special occasions. The more you layer your skin with chemical products the more is to going to become prone to breakouts and rashes. Use a soft and gentle moisturizer and a lip balm for an all natural look. On days that you need to use make up, be sure to remove the make up before you hit the bed.
Oily skin has its own positives and negatives. Oiling is but a natural process to keep the skin hydrated. But yes at times your skin oiling up way too much can leave you embarrassed and hit your confidence in a crowd. Now that you have so many tricks to rule out the cons, you would be thankful to have a skin which ages slower and stays lustrous. Try them and share with us if they worked for you!