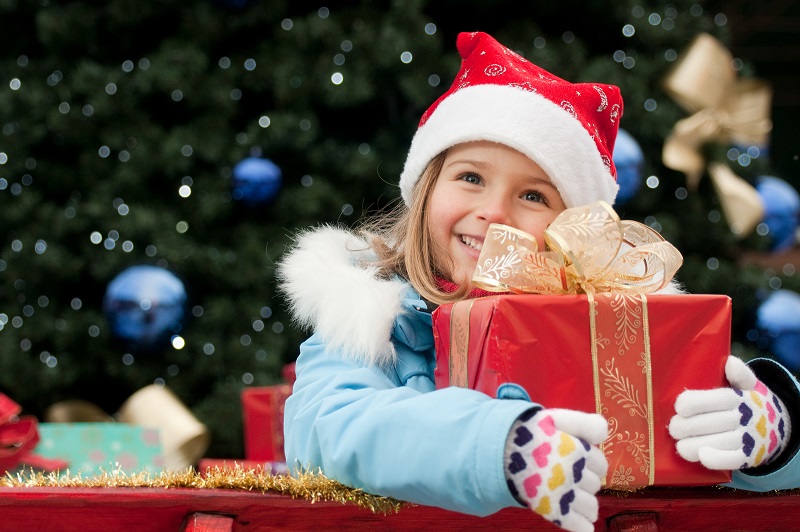 Happy Christmas! This is one festival that is celebrated across the globe in the most pompous way. All of us love and adore this celebration, don't we? But kids – they just wait for the arrival of this occasion eagerly! There are numerous reasons for their eagerness and enthusiasm. While Santa, his gifts, celebrations, Christmas carols, yummy foods, and parties, do make them excited, it the countless games that would keep them entertained and engaged, they look forward to.
Check out right here for some interesting ideas to keep your little ones engaged this Christmas season!
Exciting Christmas Games Ideas For Children
Stack The Santa Hats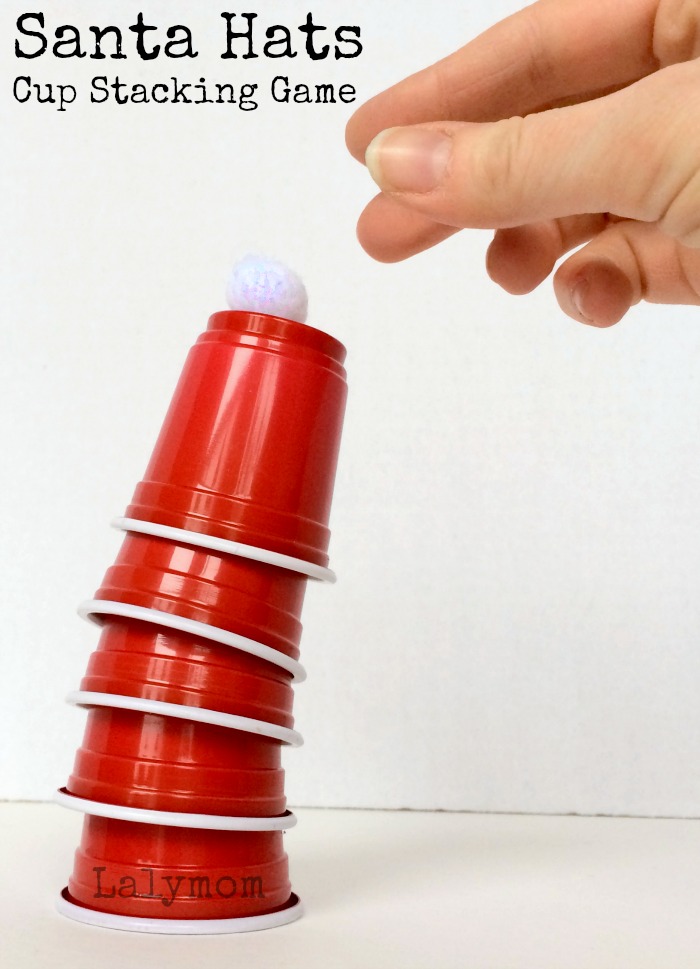 Tiny paper cups painted in red and white would give you Santa's hats. This tutorial would give you the complete idea.
Draw The Snowman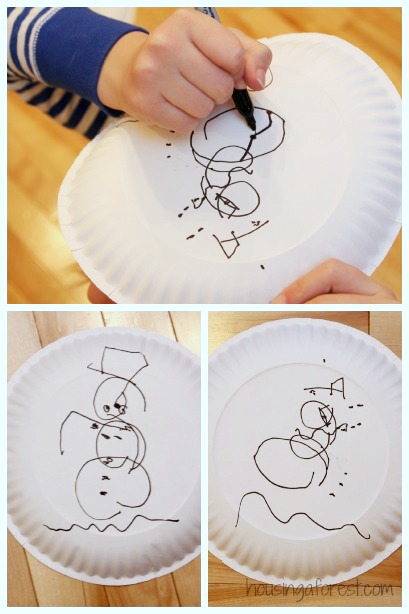 So simple, yet so interesting! Even adults could give it a try! Source
Christmas Snowman Tissue Box Bowling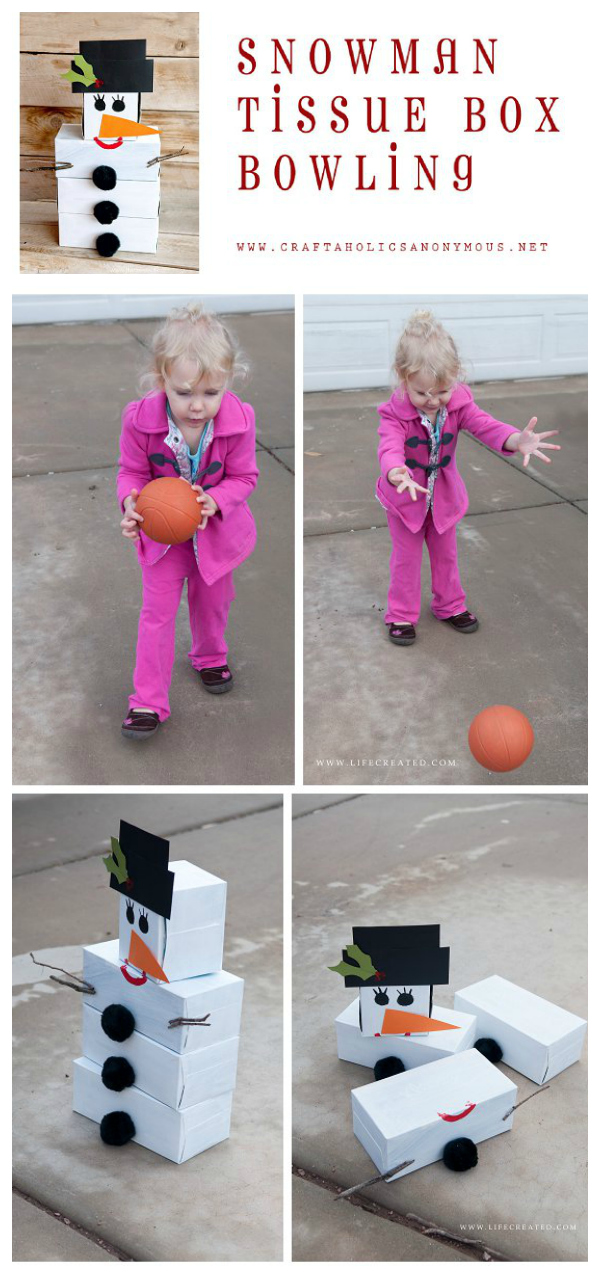 This Christmas special game gives you an opportunity to use your tissue box also. Check out here for more instructions.
Pass The Parcel Christmas Version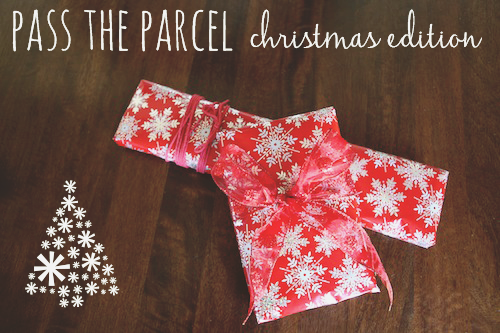 The rules are similar to passing the parcel, but you use ice cube in the place! For smaller kids, you could use a big ball made from cotton. Or you could even gift wrap a small gift for the kids and use this as the parcel. The last person wins, of course! Here is a tutorial that could give you some ideas for designing a parcel.
Indoor Snowball Toss Game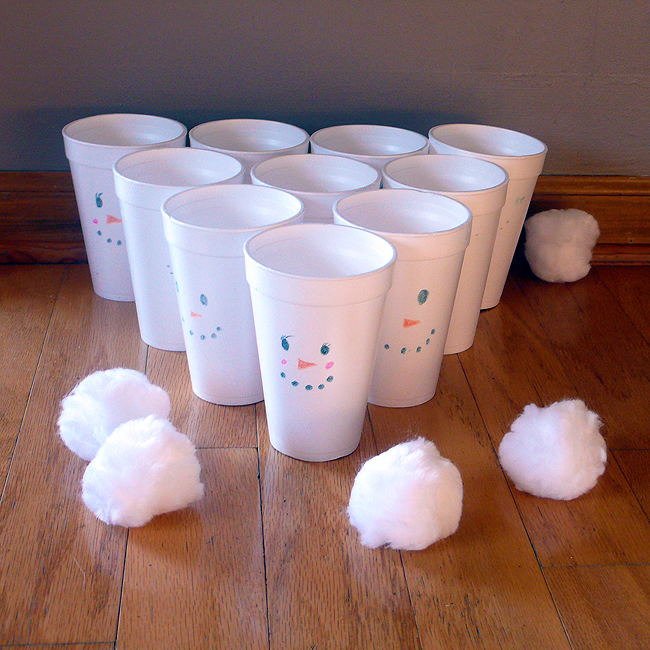 The tutorial from we-made-that.com is pretty good. It gives you the complete instructions.
Christmas Memory Game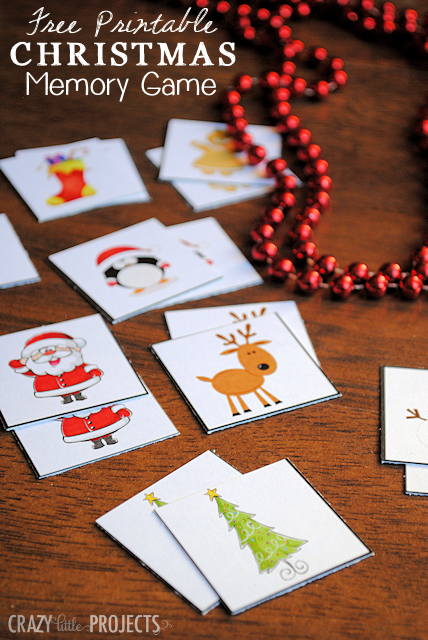 This one from crazylittleprojects looks really good. And, it can be printed also which simplifies your task!
Draw The Snowman Blindfolded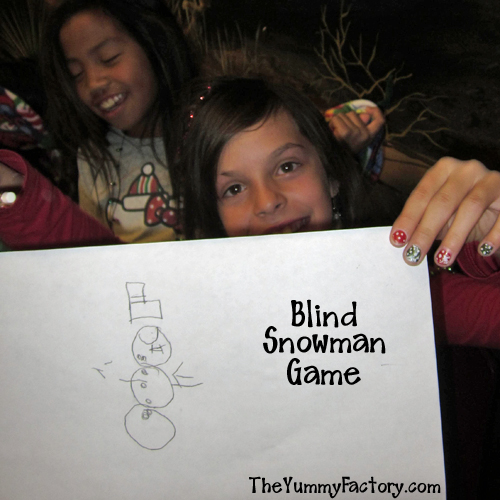 There are numerous versions of this one wherein you can hang a reindeer's picture and ask the kids to draw its tail or one of its horn. But this one is really cute. Just look at the way the girls have drawn the Snowman. The rules of the games are here.
Christmas Scavenger Hunt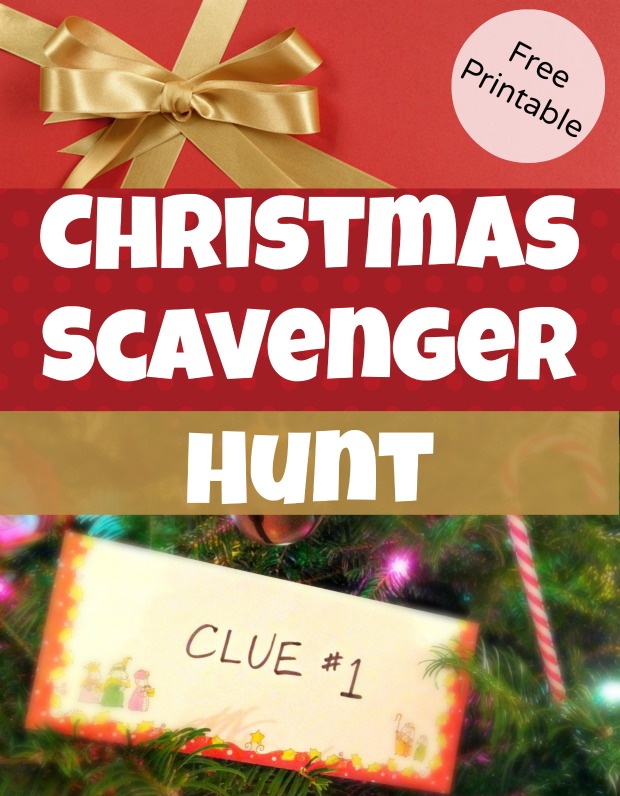 Pin the Nose on the Rudolph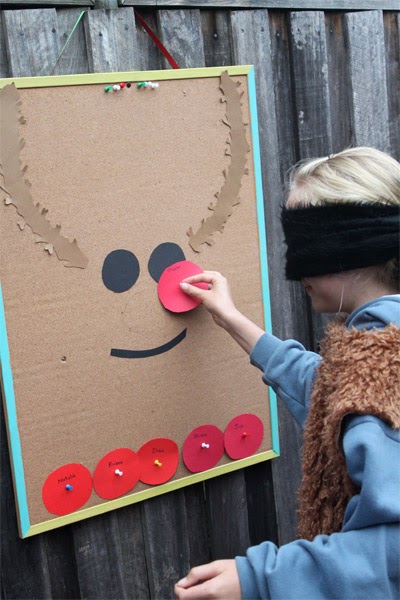 A blindfolded game which is more interesting! Source
Christmas Relay Games For Kids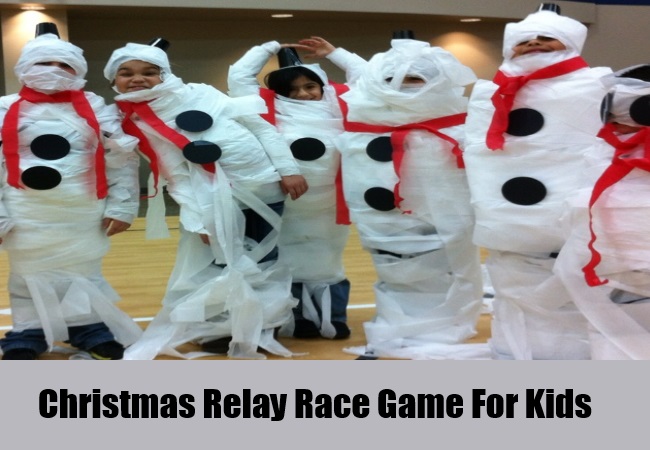 There are various Christmas Relay games ideas. Check out the ideas at parties4me.com. You could try the snowman relay game from bashcorner.com as well (Image picked from here).
Christmas Bells Memory Game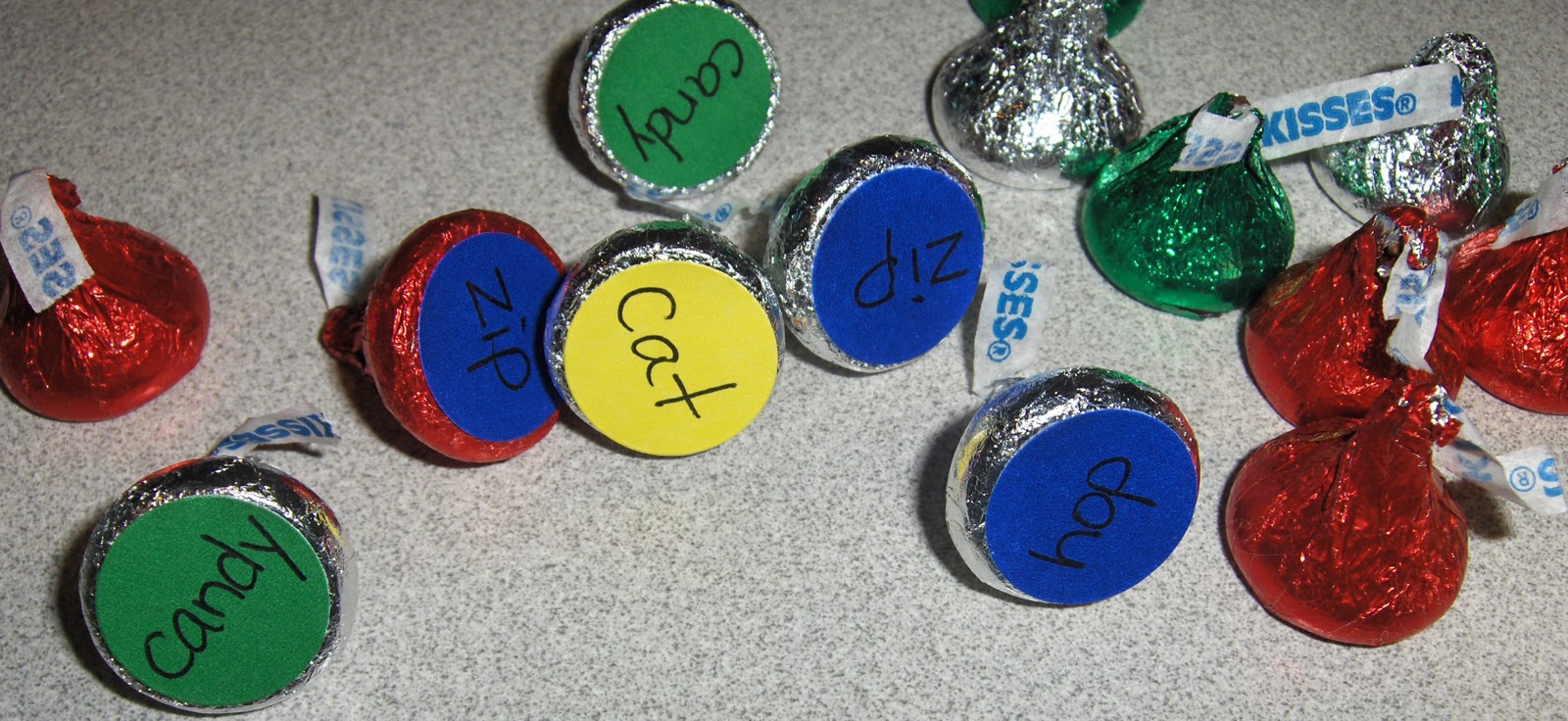 All you need is some Hershey's Kisses handy! Here goes the tutorial.
Decorate the mini Christmas trees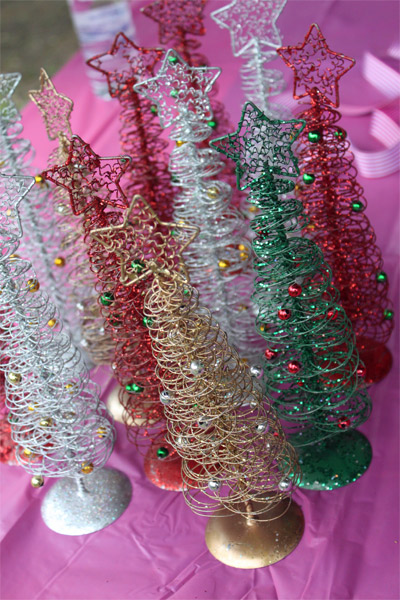 Check this out! Source
The Gratitude Game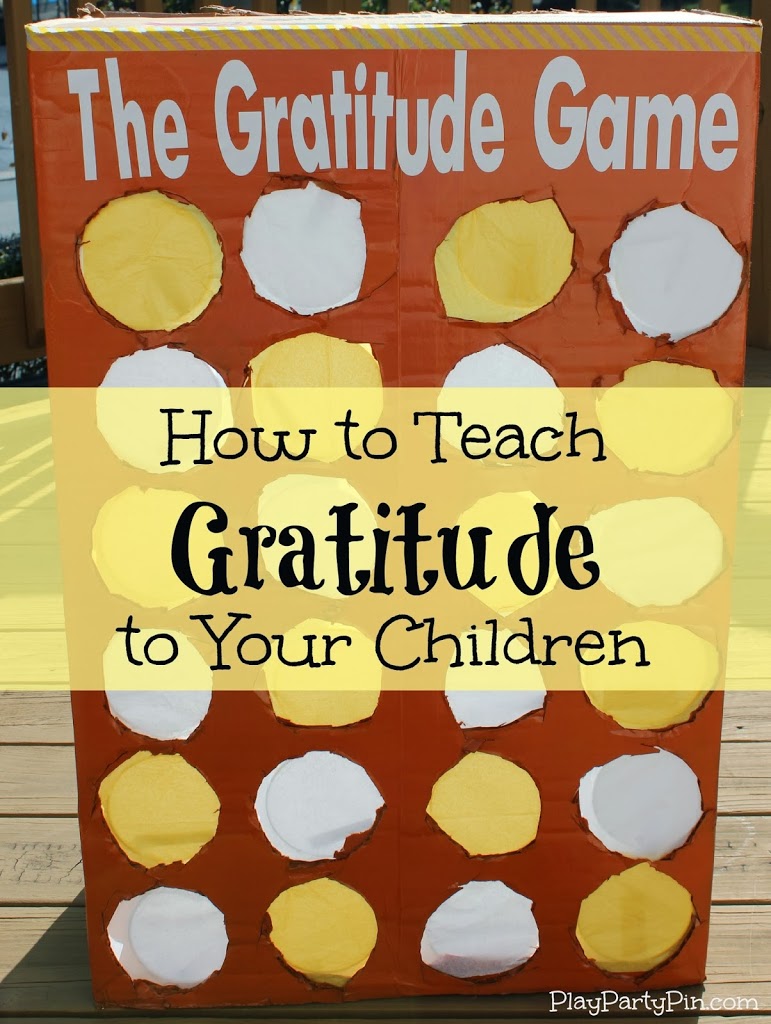 Teach your children to express their gratitude for each and every moment of the life with this beautiful Christmas game. The rules go here…
Build A Snowman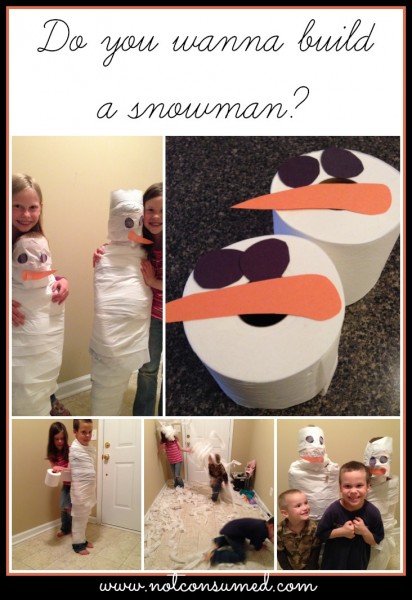 Let your kids try something new this holiday season with this fabulous Christmas game idea from notconsumed.com. It's so quirky, yet so cool….
Snow Shooters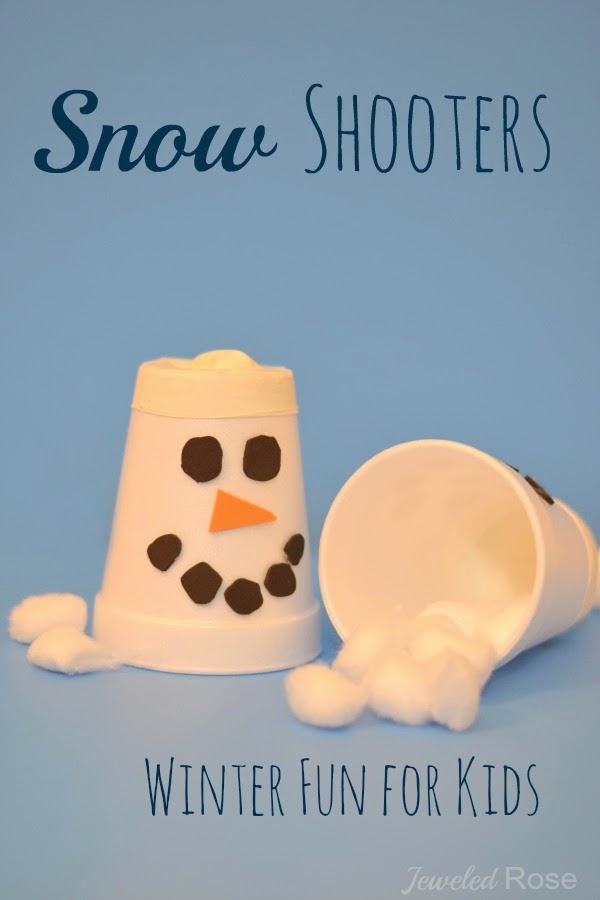 You can put it together in minutes. A fun-filled game, your kids are sure to thank you for gifting them this game. Source
Ornament Number Matching Game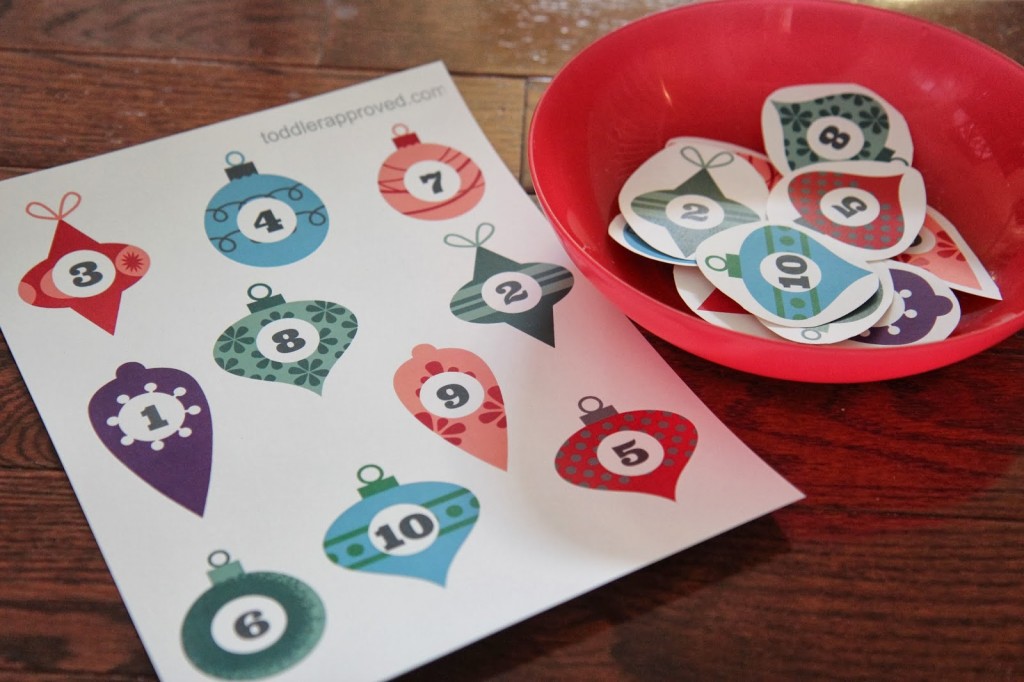 Cute and great for toddlers and pre-schoolers. Source
Stomp The Balloons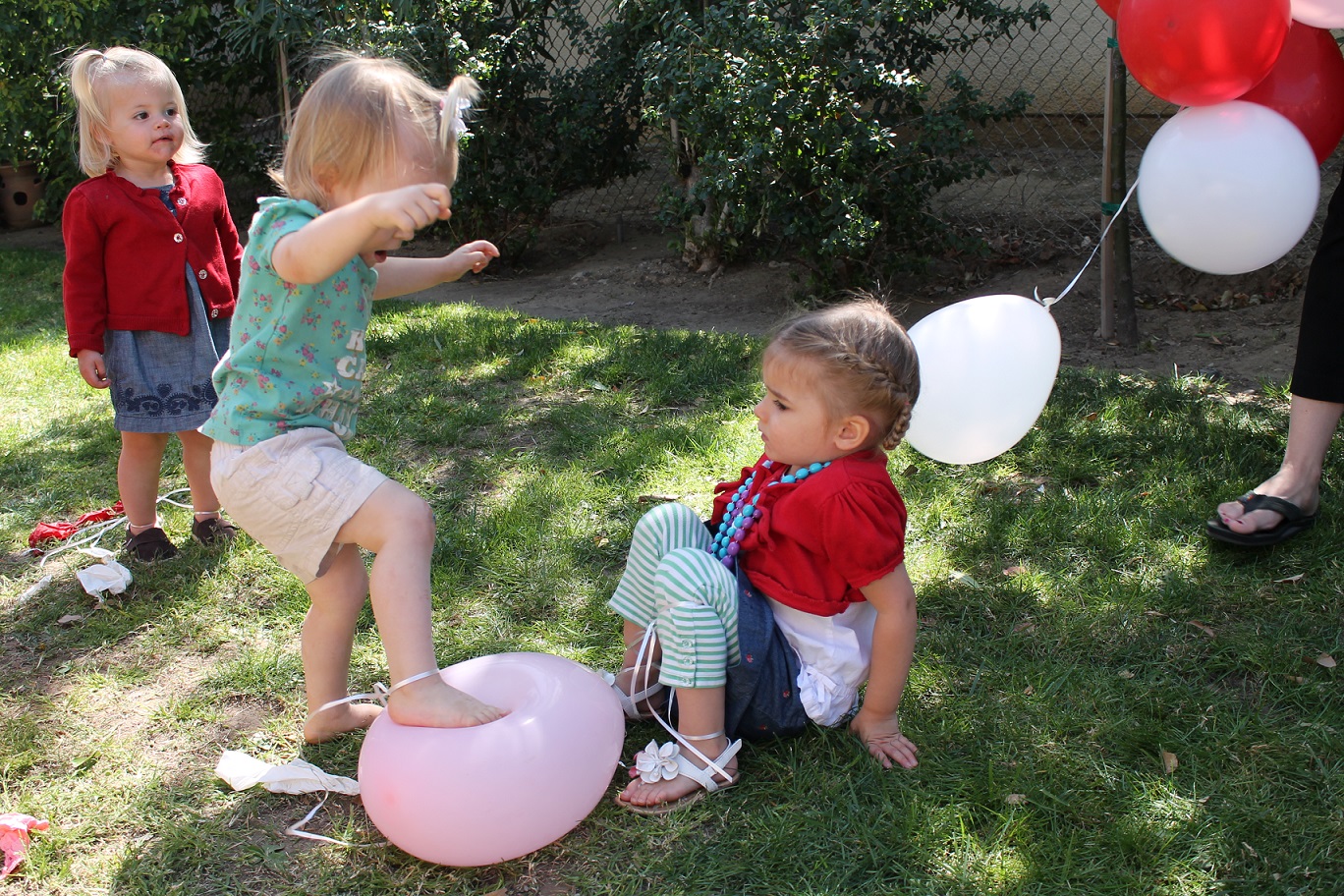 Super cute and gorgeous game that is enjoyed by kids and adults alike! Source
Paint The Snow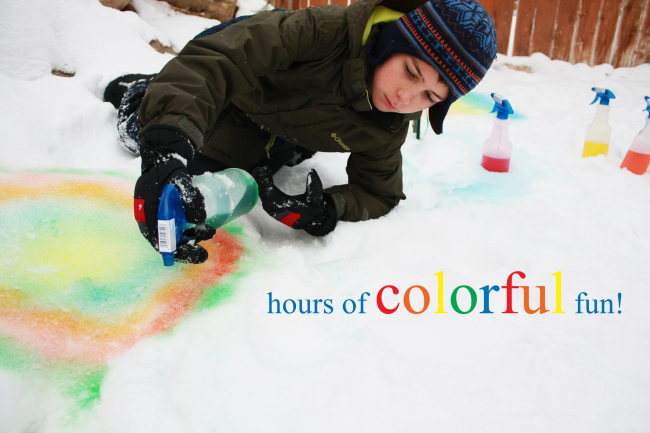 Mix the colors and paint the snow. The tutorial for snow paint goes here. Make sure you have enough supplies to meet the requirement.
Christmas Santa Claus Puzzle Game For Kids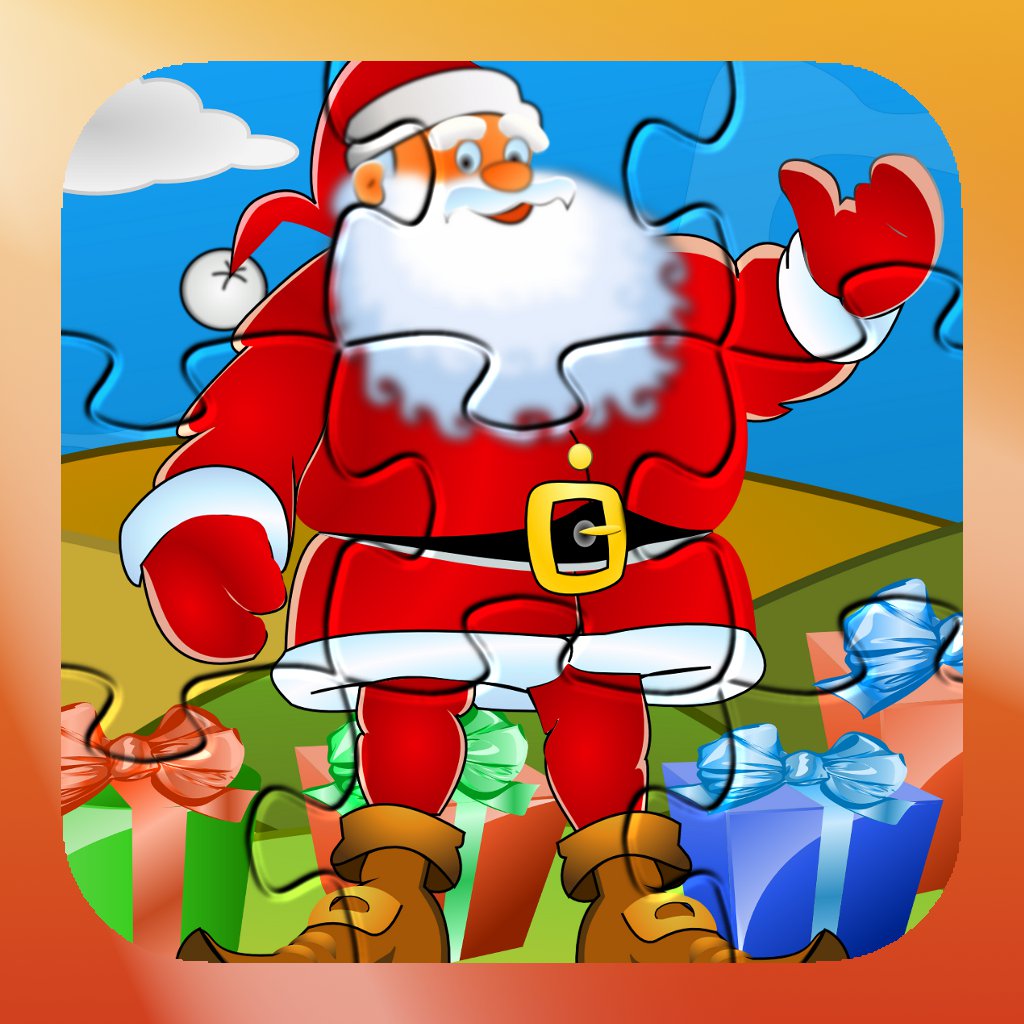 Putting together puzzles could keep your children glued and engaged for a longer time. There are numerous jigsaw printables available these days. Image source
What's Your Elf Name?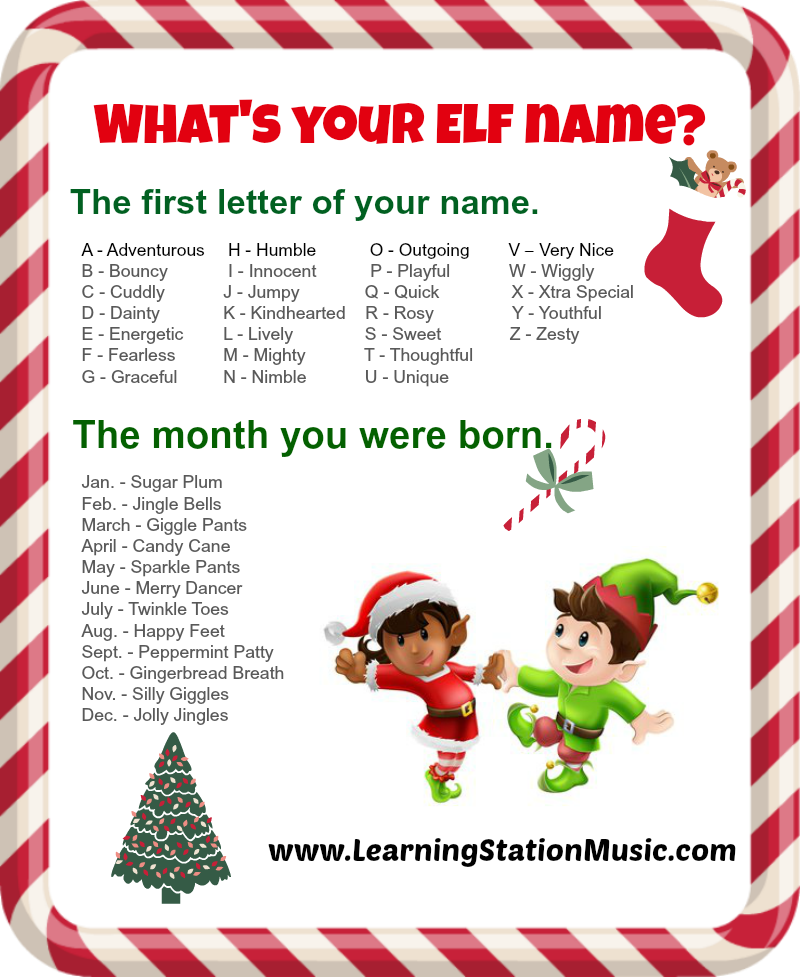 Even though it is not literally a game, it is a fun-filled Christmas activity that kids and adults love alike! Source
Christmas Bingo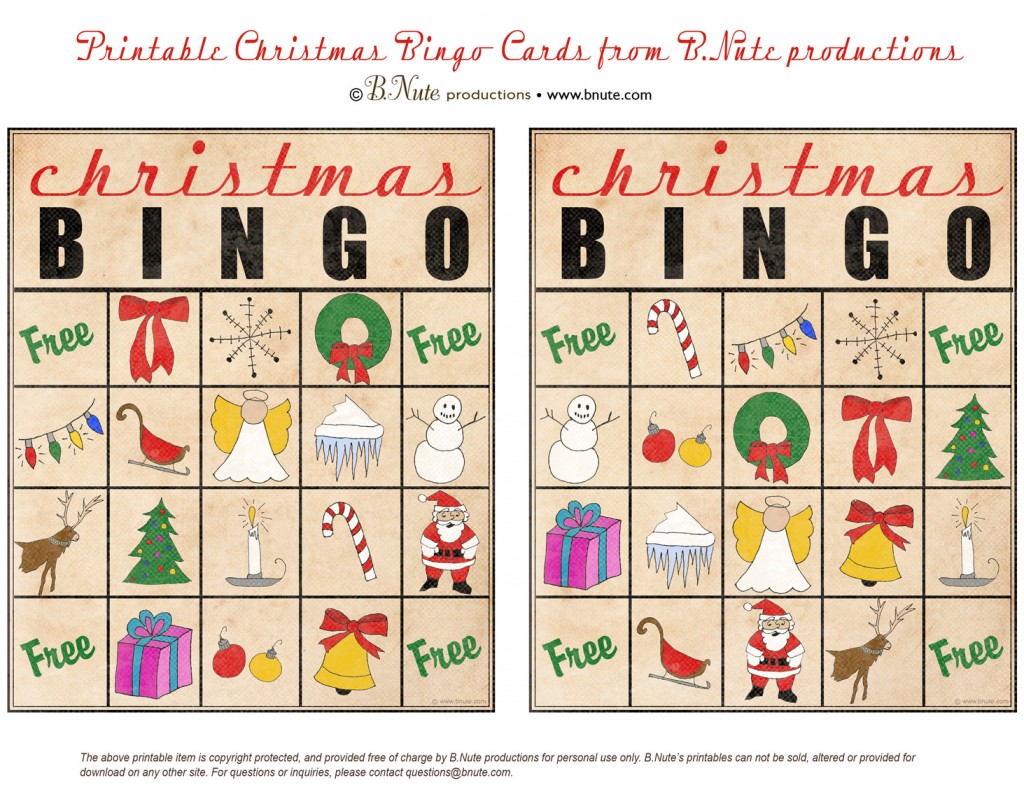 Wake up your inner child and treat it to some really cool fun with this Christmas Bingo!  Source
Snow Tic Tac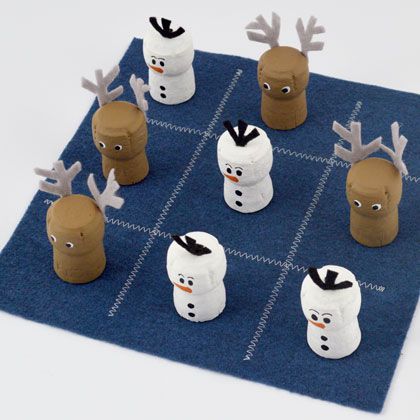 A simple game that keeps you little ones engrossed as you catch up with your friends and near ones this holiday season! Source
Holiday Scattergory Game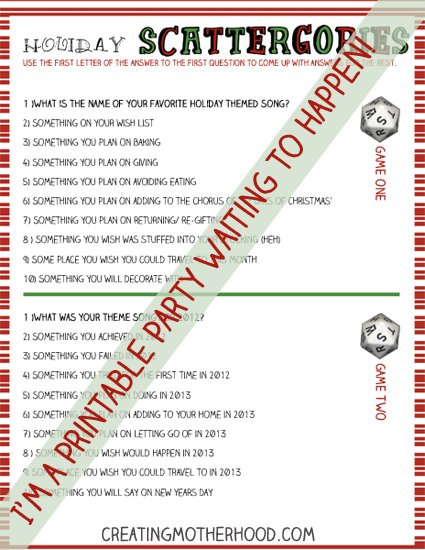 Check out this Christmas Game from creating motherhood.com!
December Dice Exchange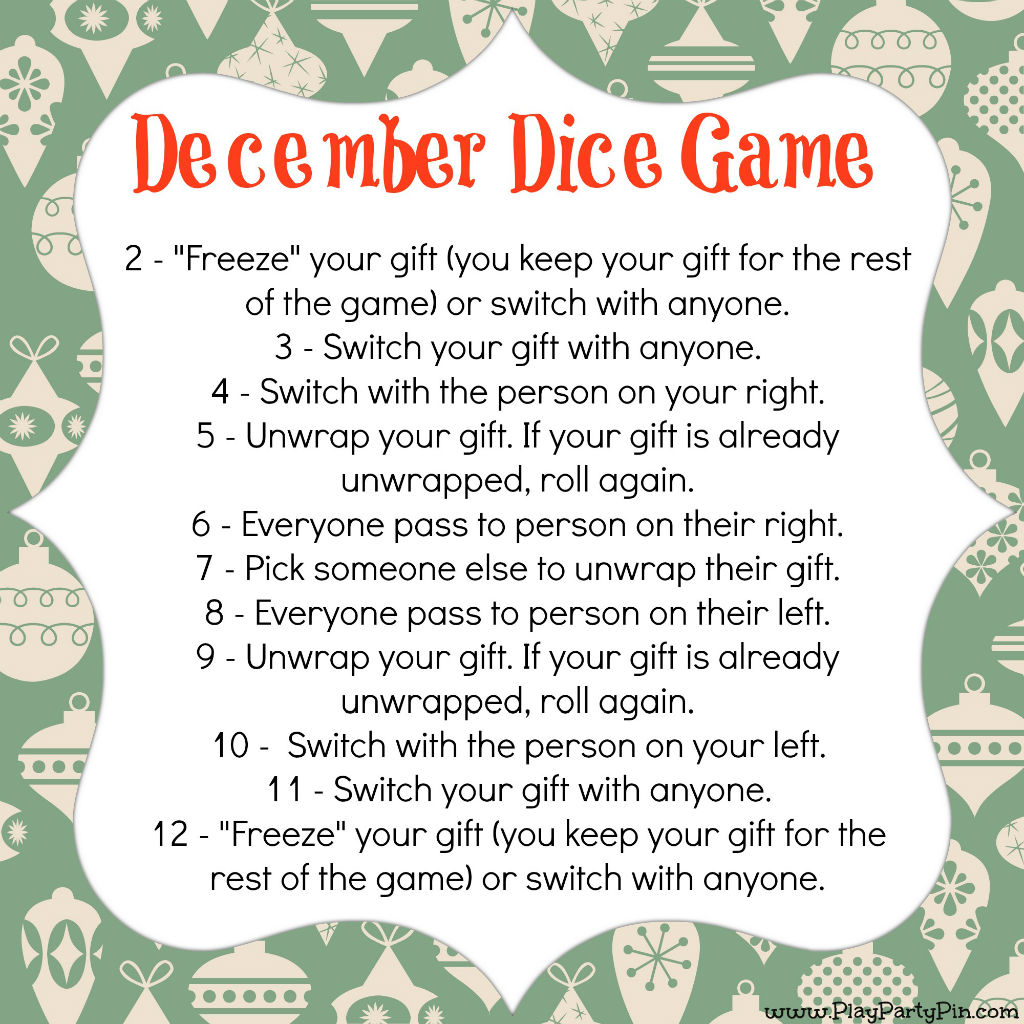 The Christmas Eve Reindeer Game – Unscramble The Reindeer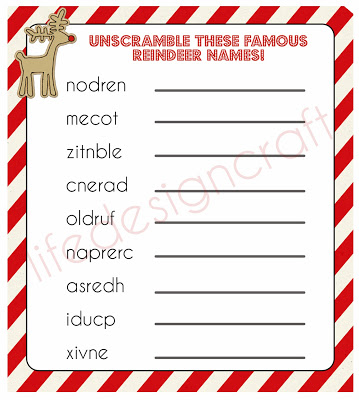 An interesting one! Source
Christmas Word Scramble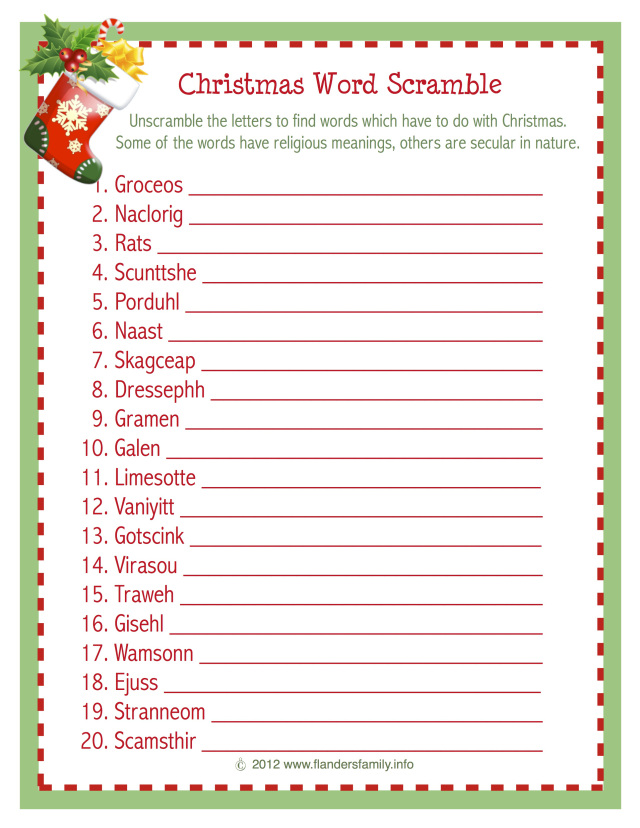 Source Quite similar to the Reindeer scramble, but is slightly trickier!
Christmas Quiz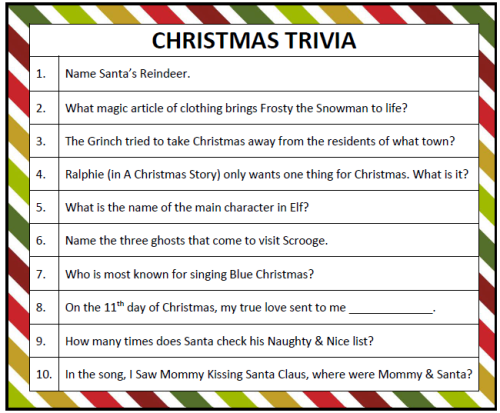 This is  a printable version and is a great way to check how far the kids know about Christmas and its traditions! Source
Christmas Gift Exchange Game – Let's make a deal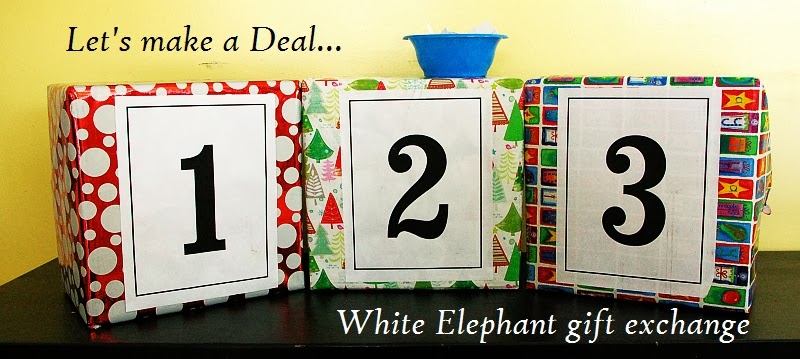 Send A Letter To Santa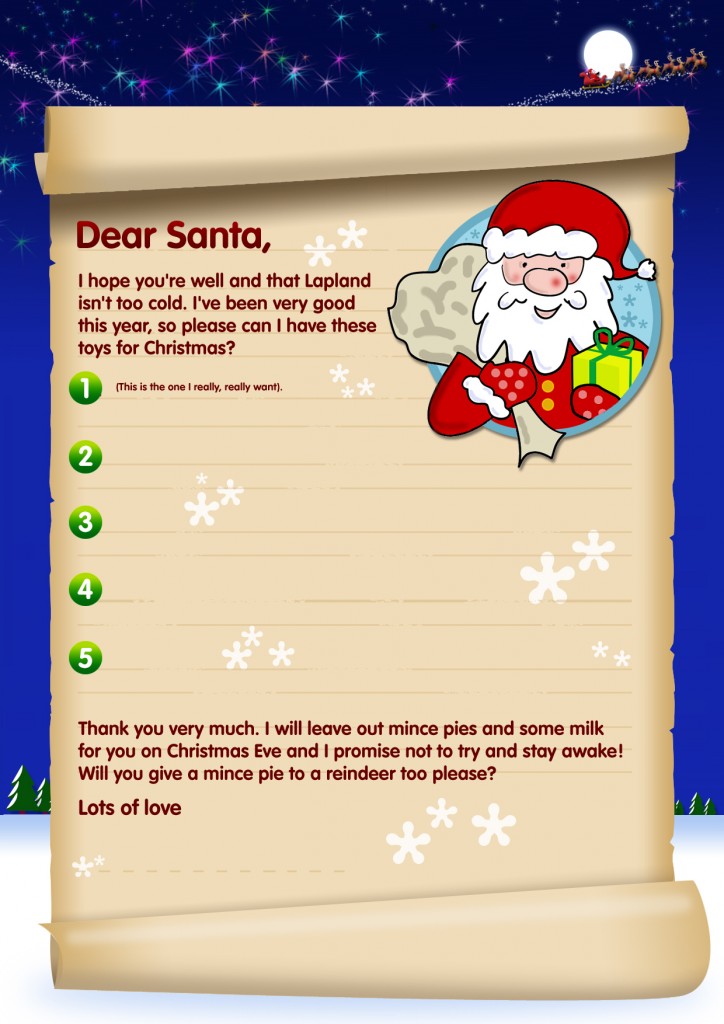 It's okay even if it's Christmas eve. Santa would still yield into your wishes because there are couple of hours more left… Source
Color the Christmas Tree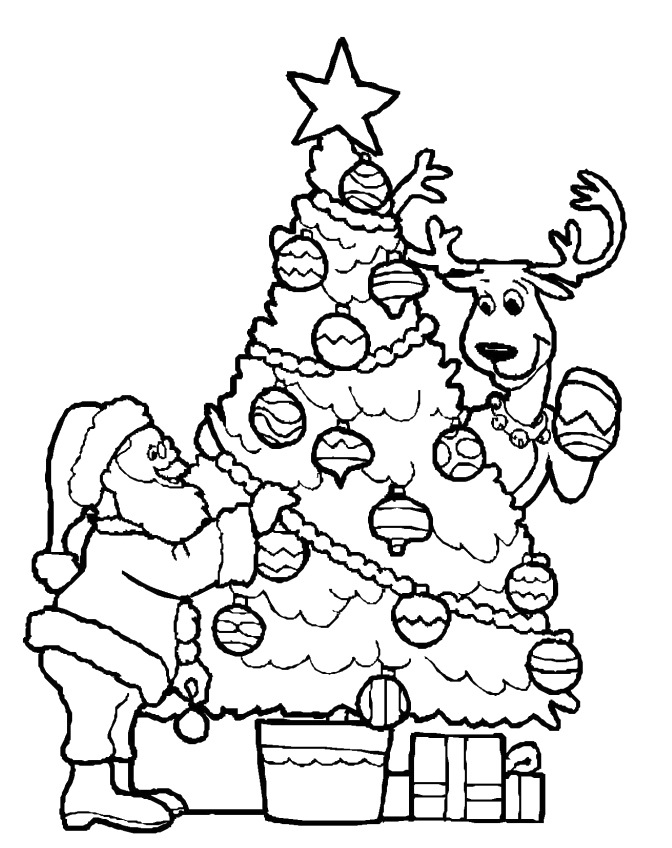 Toddlers would love doing this. Give them the freedom to use their imagination and creativity fully so that you would get the best Christmas trees in this world. There are numerous printables onlines; this one from whatnowamerica.org is a good one.
Snowball On A Spoon Game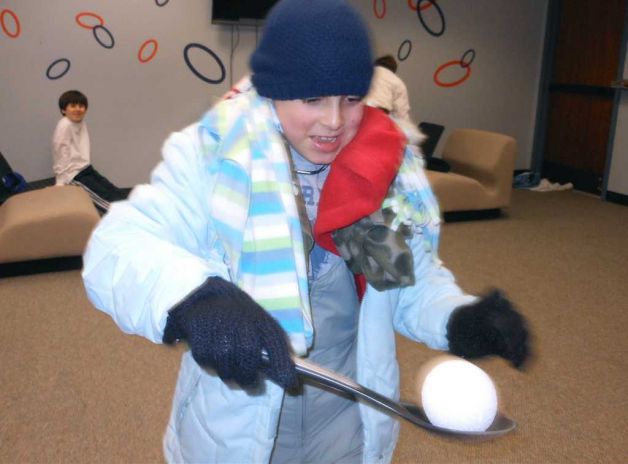 It is quite similar to playing the lemon on spoon, but just that the children should be using  the "snowballs" in the place of lemons. Source
Candy Cane Relay Race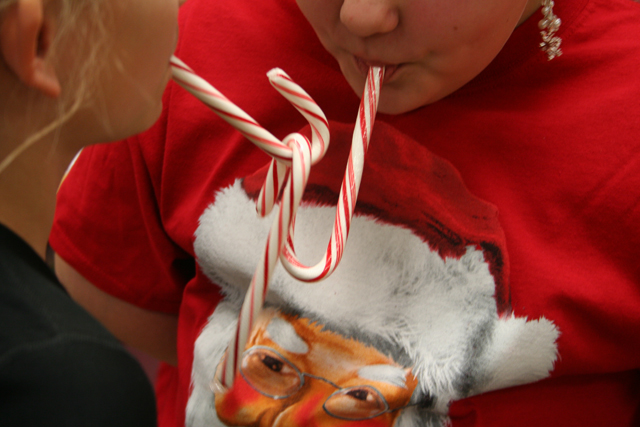 This is just fabulous and so fun filled that even adults would be in the race to try the game once. Just make sure that the cane does not break during the handovers. Here is a chic and tiny tutorial that would help you design your own candy cane relay race.
Stack the Cups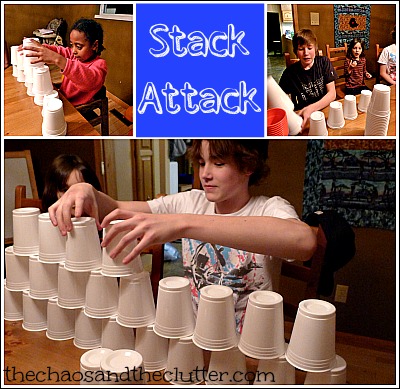 This one could be a little tricky as there is a specific time involved. You can use any number of cups you want. Set a timer and then go ahead! The one minute version is the most popular one. Check out here to know more.
Make a Christmas Star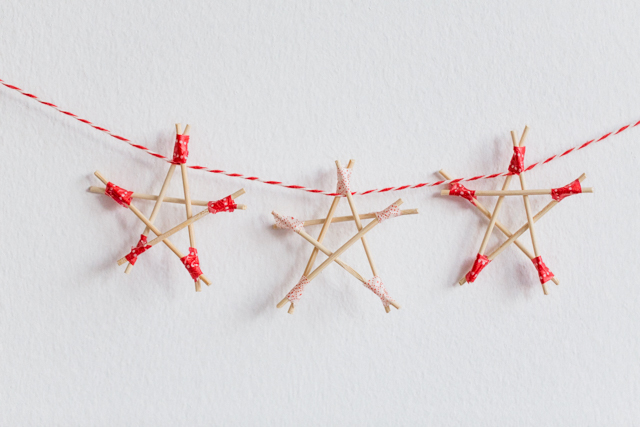 Keep it simple. The kids just need to make a simple star and then decorate the same. Provide them with cardboards or popsicle sticks or matchsticks to make the stars and enough colors and décor items. This DIY star tutorial from modernparentsmessykids.com is a good idea.
Playdough Christmas Games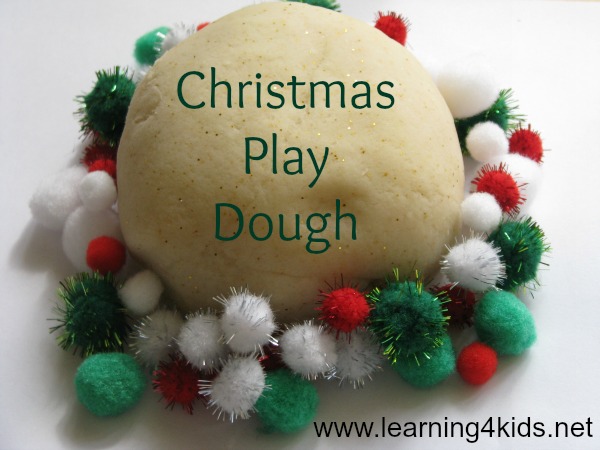 Play dough is versatile. It can easily be shaped and crafted. Kids love playing with this clay. So they could make anything related to Christmas using the dough. Simple, but interesting enough to keep the toddlers glued! Source
Human Christmas Tree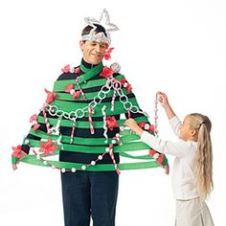 Ask your children to transform an adult into a Christmas tree… Source
Color Matching Game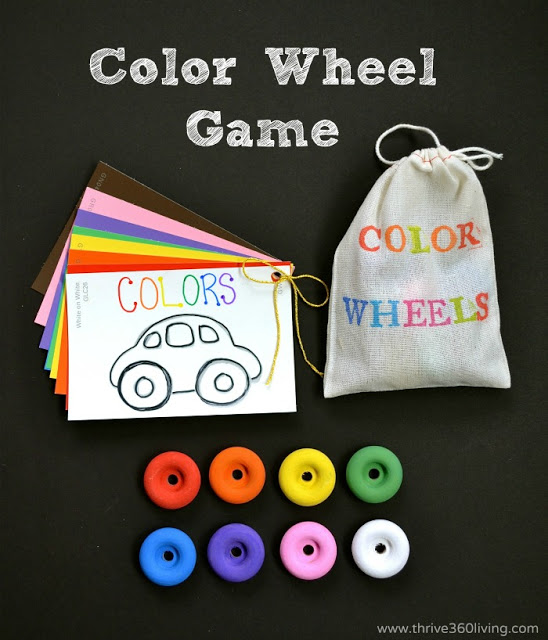 Easy, simple, and interesting! Source
Rock Dominoes

A cute version of the classical game, it is a great way to keep your toddlers engaged. Source
Thumbprint Mugs Games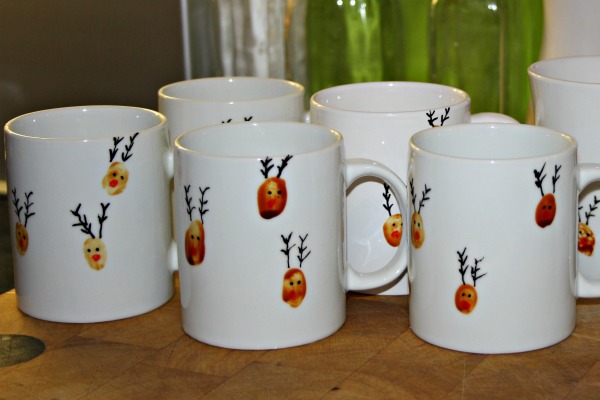 Let's see who decorates their milk mug first with these wonderful colors and of course the thumb! Source
Stocking Stuffer Games
Give them a plate filled with candy and a sock. Let's see who fills the sock first! Check this tutorial for more ideas!
Share your thoughts!
Merry Christmas!