Christmas is a traditional celebration that is also a family holiday, which makes decoration a family affair. You do not have to spend huge amounts to decorate your loving room. There are some really warm and fun-filled ways. You could also stick to the traditional color themes too. From green and red to pink and gold, white to bold colors, there does exist a wide palette of hues from which everyone can choose. Get the ideas from the living room décor ideas we have collected for you.
Rustic Christmas Décor Ideas For Living Room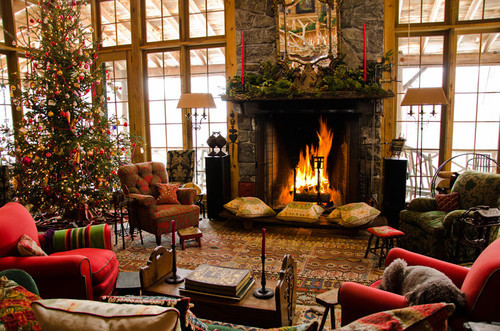 This one is truly traditional and complete with the Christmas tree set beside the fireplace. It is ideal if your living room is pretty small. Source
Santa On The Sleigh Amidst The Pine Trees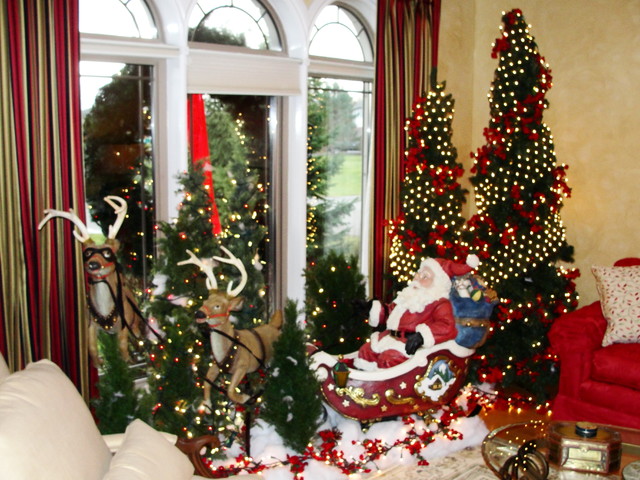 This one is a little contemporary, yet traditional décor that could easily be incorporated into any living room. Source
Traditional Red And Green Christmas Decorations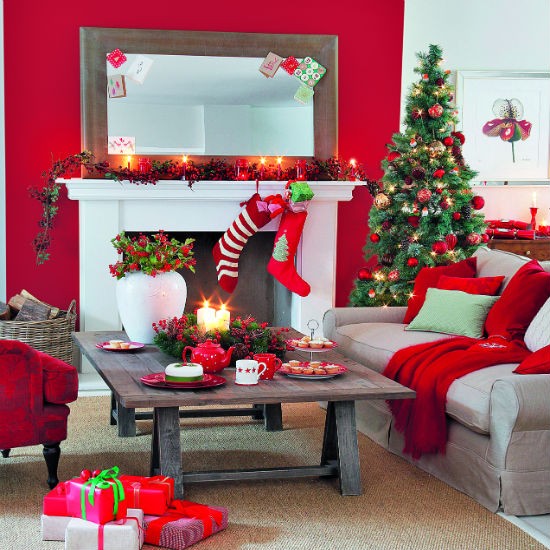 The simple, yet traditional design is eye-capturing. Source
Simply Gorgeous Living Room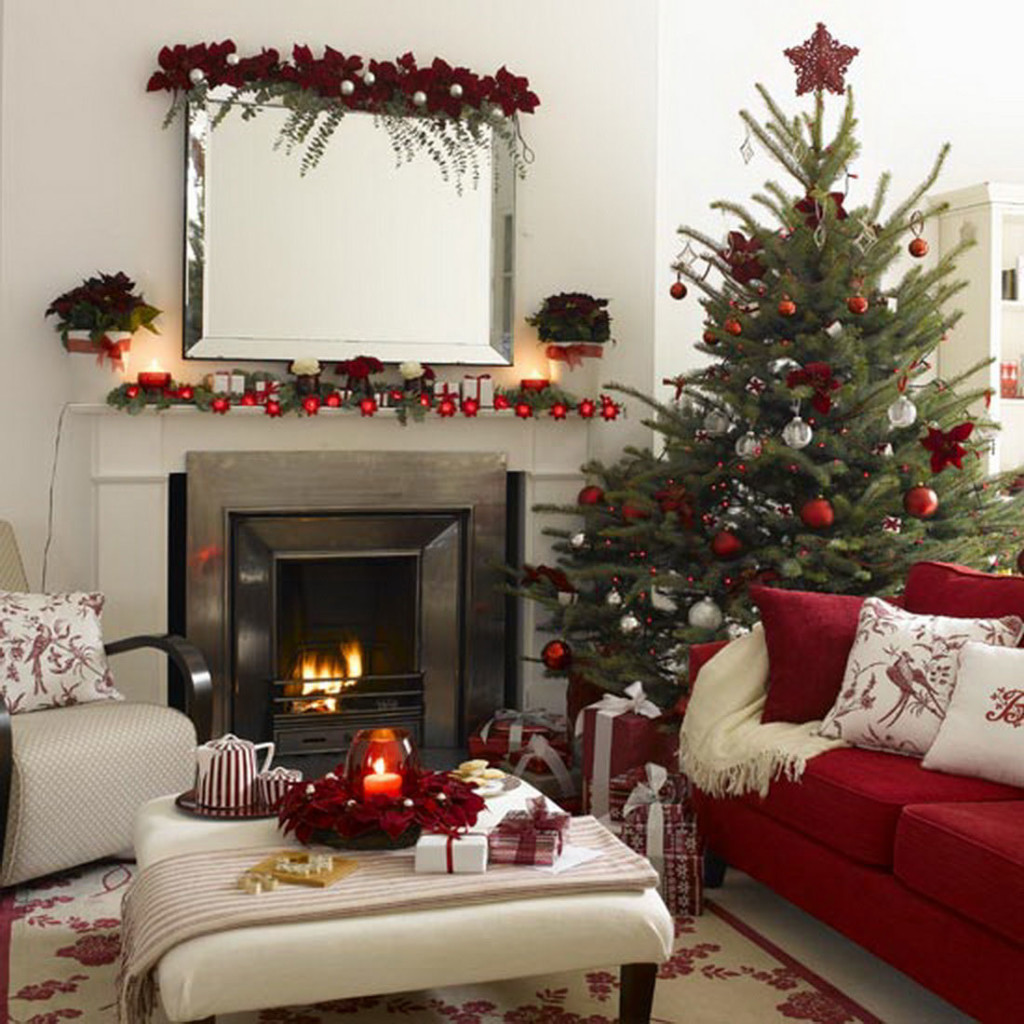 Keep it to the basics. That is the rule. Source
Simply Golden Look With Just A Christmas Tree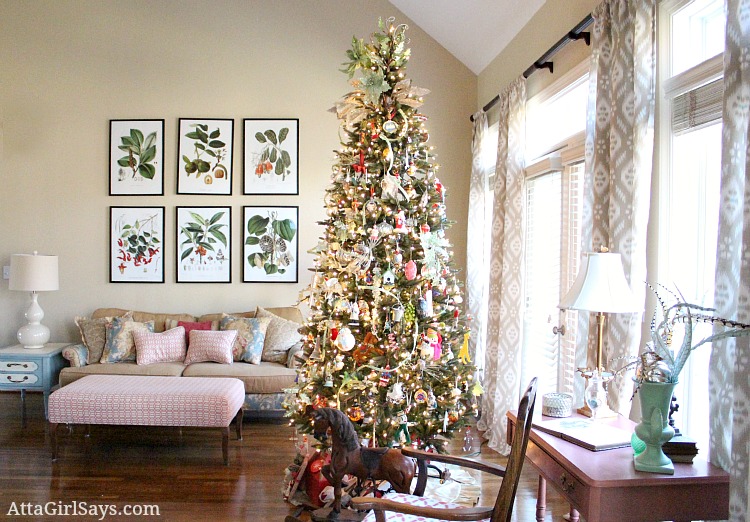 You do not have to overdo. A classically decorated Christmas tree is sufficient to add the warmth to your celebrations. Check out here to know more.
Elegant Christmas Living Room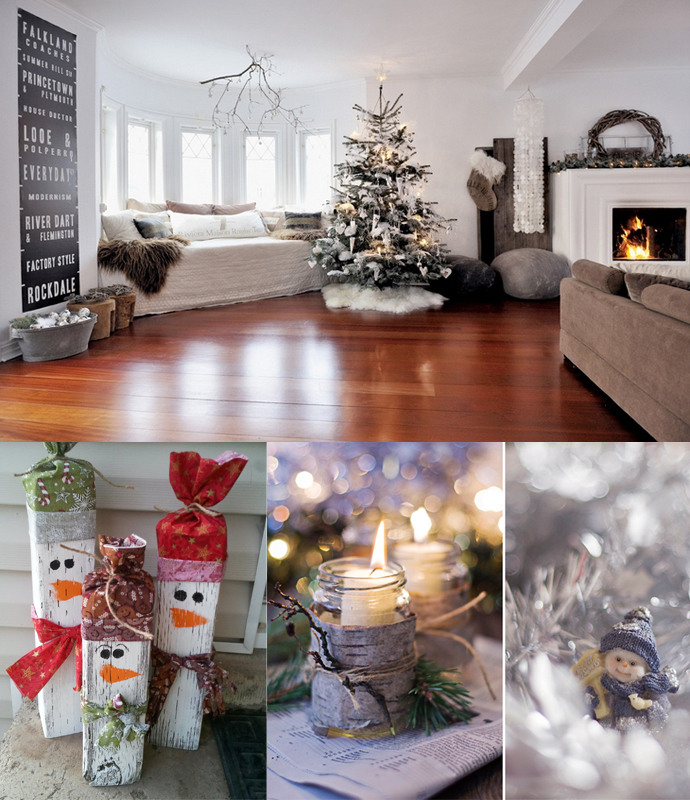 Wow! Simply marvelous! This one will add a touch of magnificence and elegance to your living room, giving it a royal look. Source
Photo Garland Décor Ideas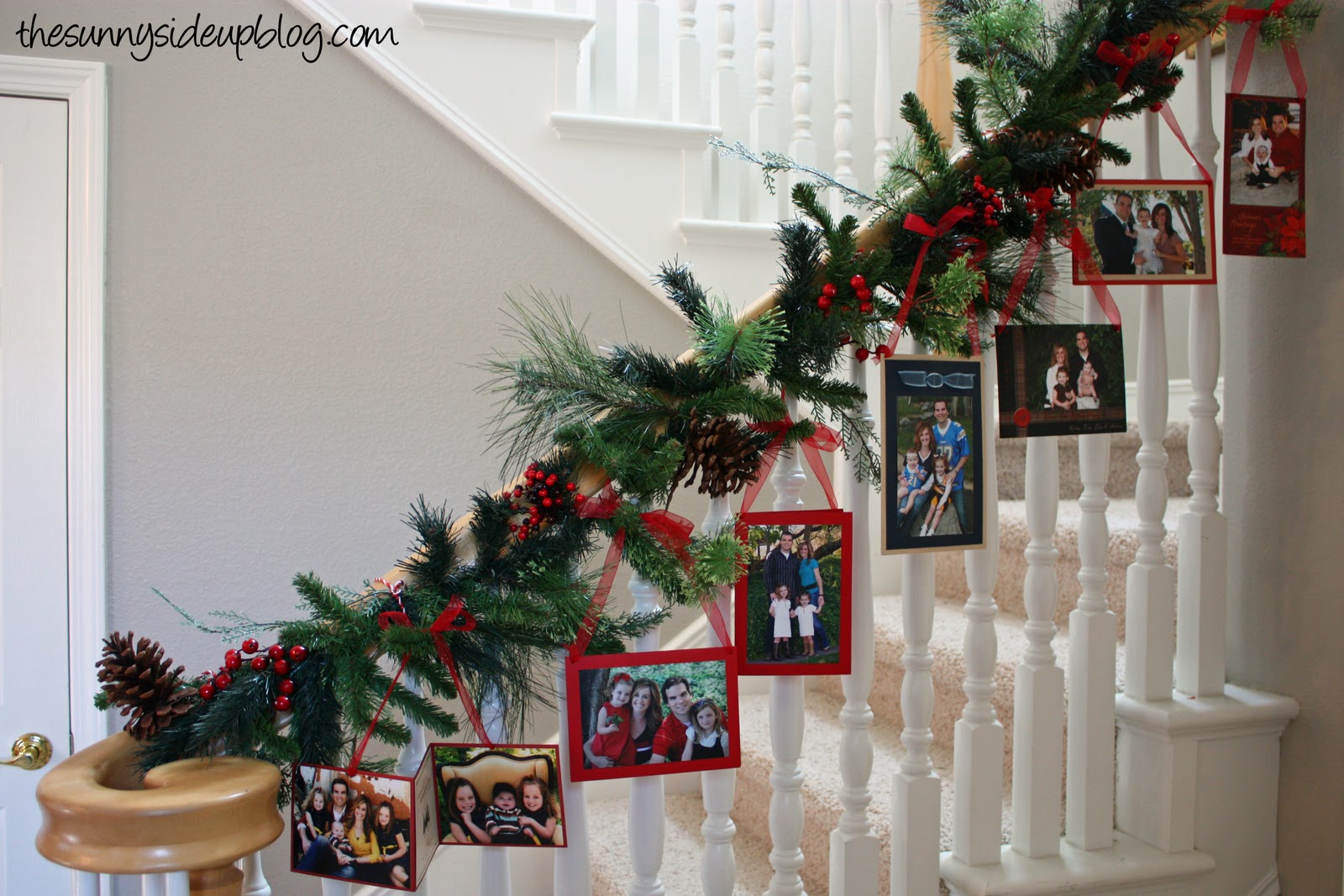 If you are running out of your budget, then this one could be your way of adorning your home for Christmas. Source
Green, red, and white are the colors of Christmas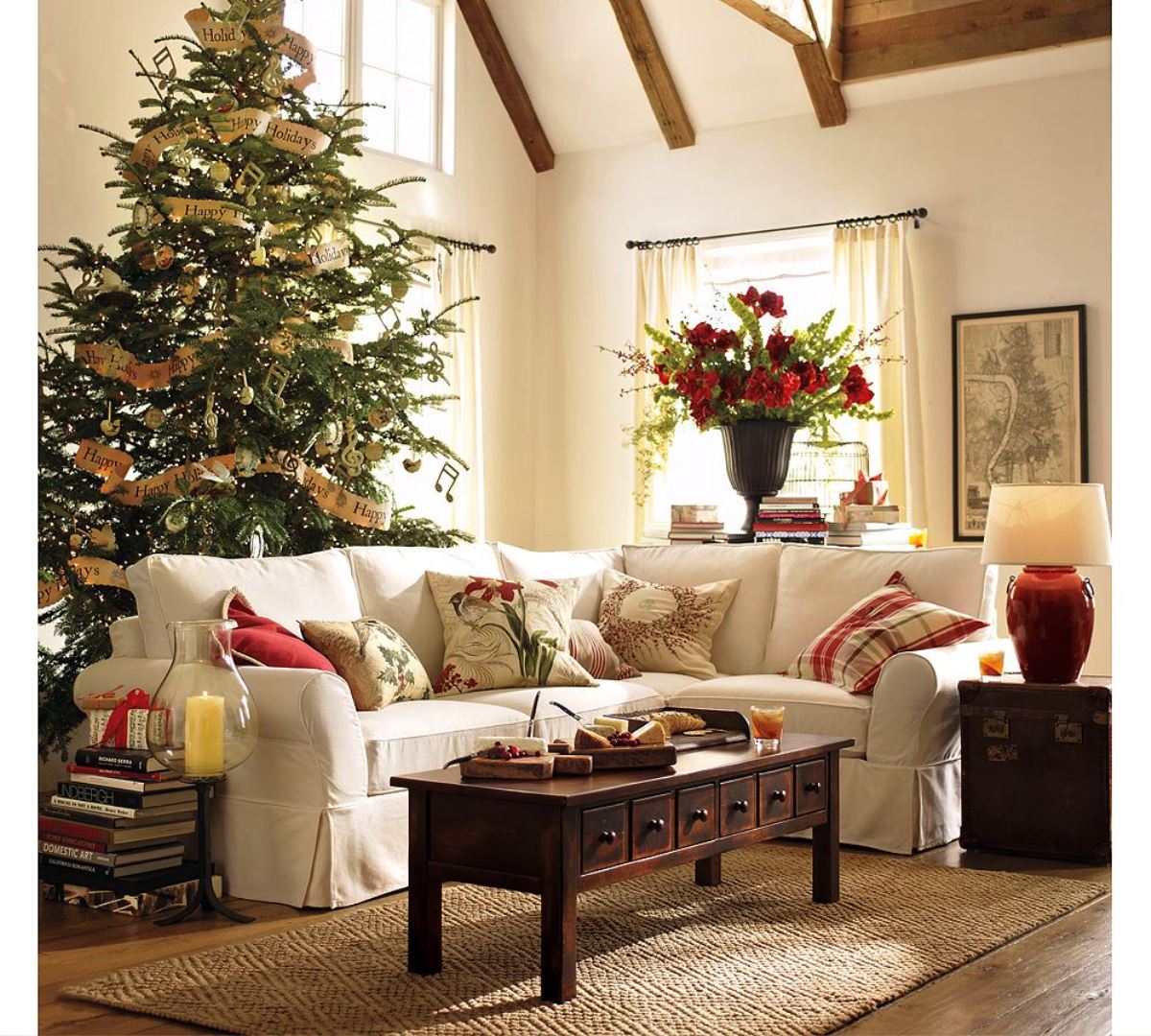 There is no denial in this fact and this decoration emphasizes this. Source
Contemporary Living Room Décor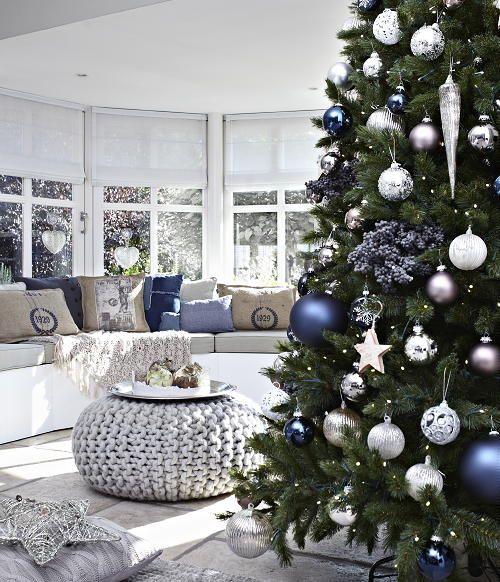 This one, as the source suggests, is ideal if you have a narrow living room. It could also be the perfect choice for those who stay in apartments.
Spectacular White Christmas Living Room Décor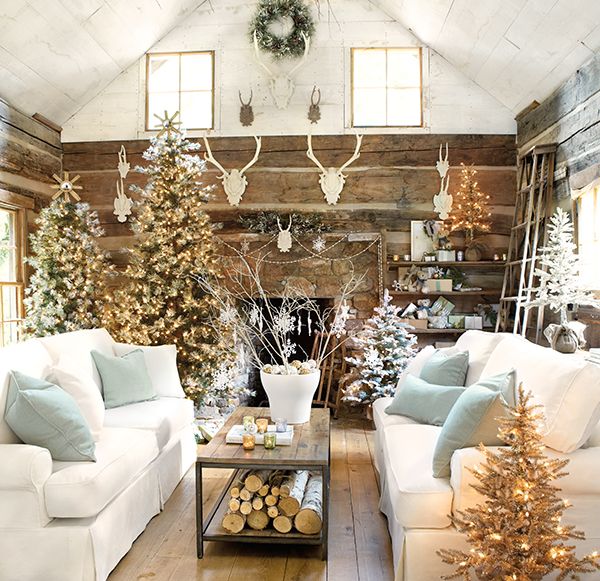 White stands for purity…. Source
Bold Purple Christmas Tree Décor For Living Room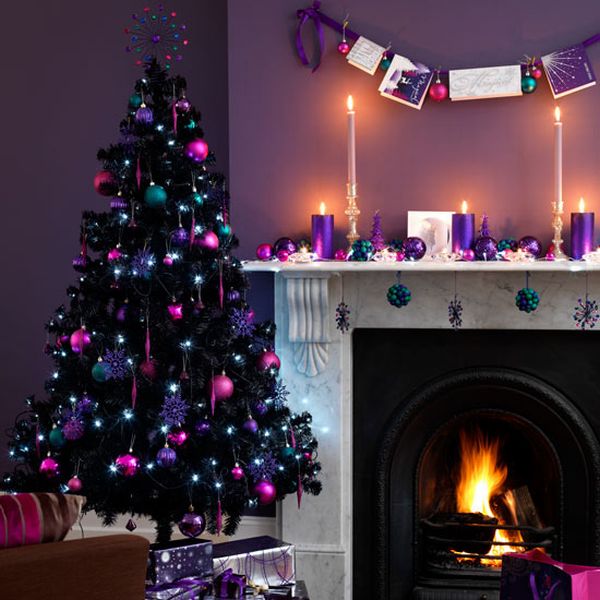 This one is a treat for the eyes if you really love a splash of color to your rooms. Source
A Touch Of Gold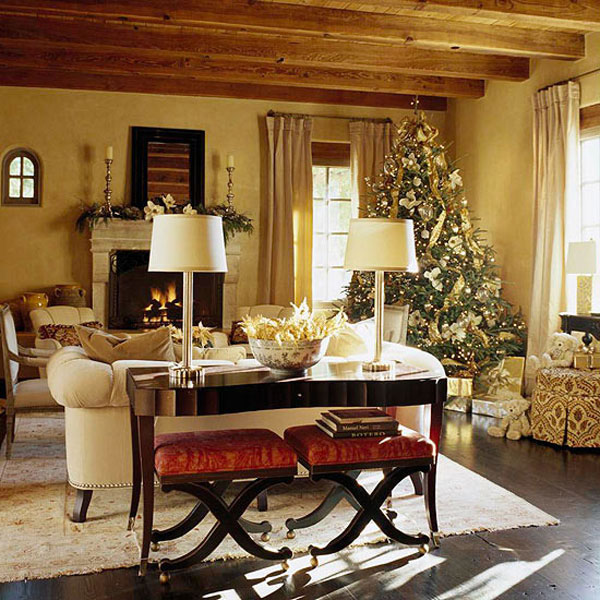 Simply gorgeous! Source
Frozen Themed Living Room Decoration For Christmas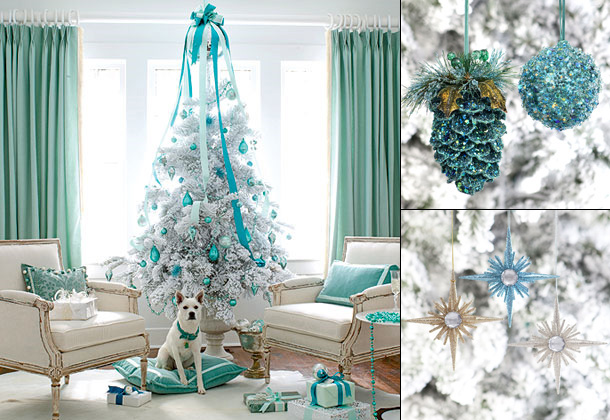 I love the frozen theme. It syncs perfectly with the celebrations. Just look at this one. Source
Red And White Christmas Living Room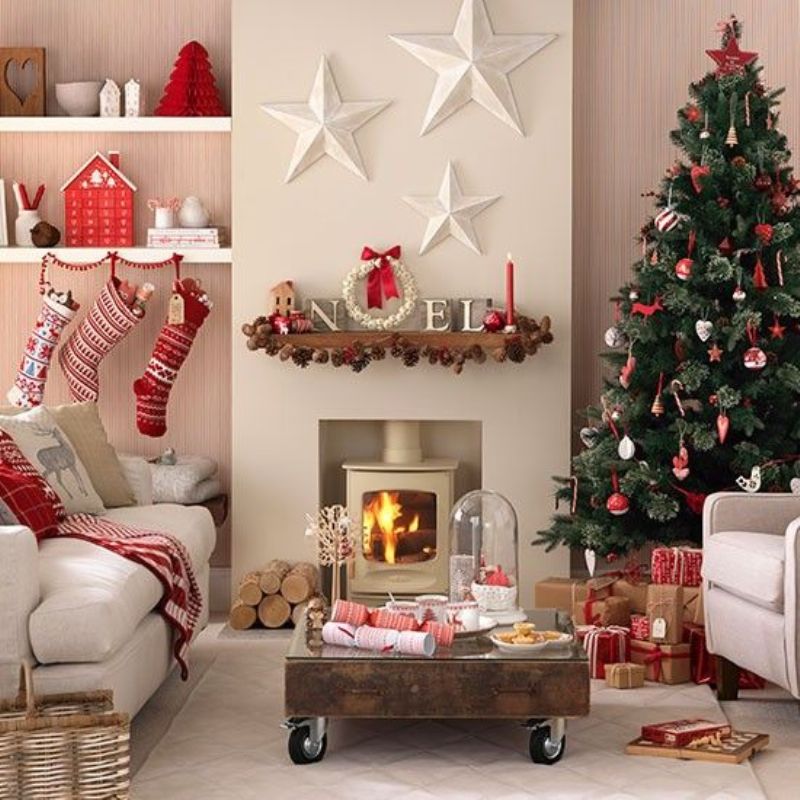 A slightly traditional décor idea that can be manipulated to meet your tastes easily… Source
Modern Pink, White And Black Christmas Living Room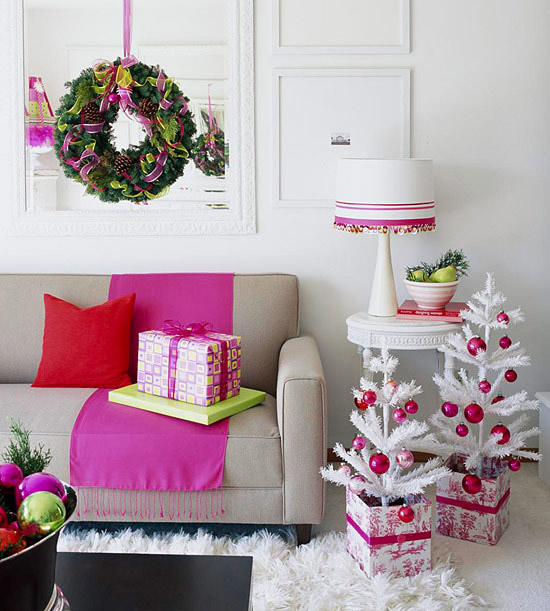 I just love this. It's pretty feminine and classy. Source
Cute Pink Christmas Tree Decoration For Your Living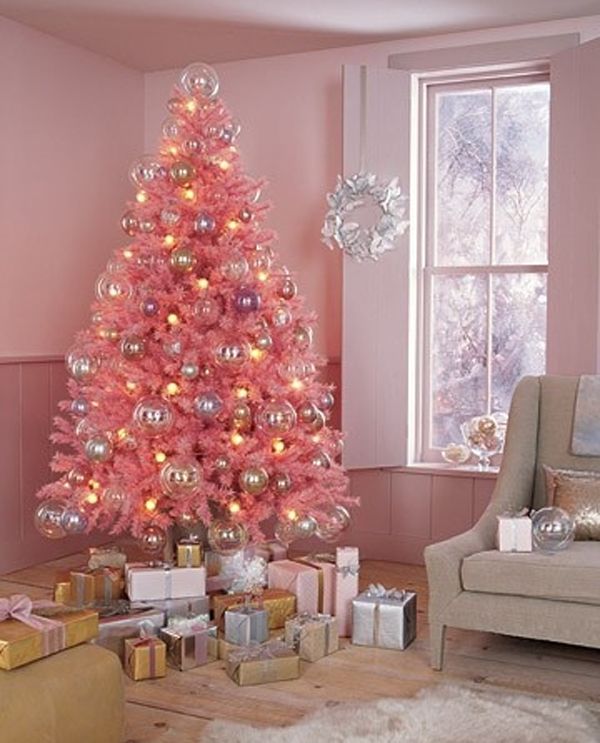 Wow! Source
Adorable Christmas Living Room Decorations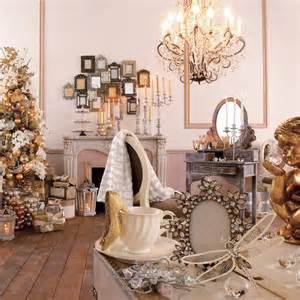 Simple, yet marvelous! Source
Minimalist Christmas Living Room Décor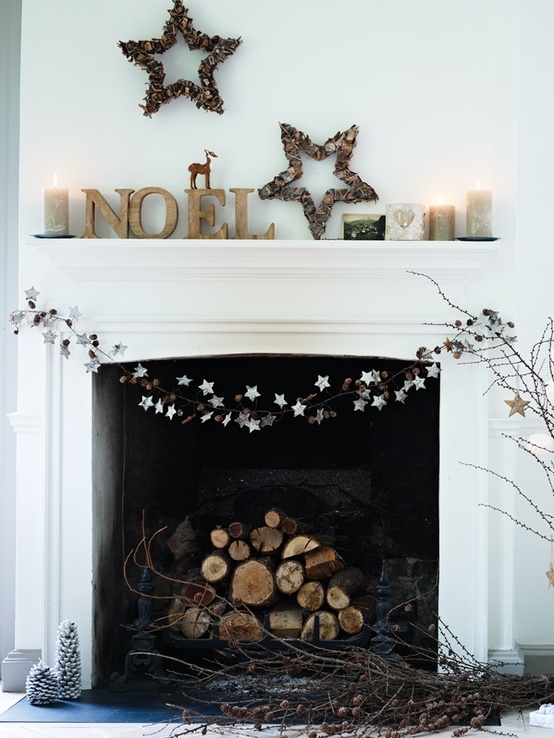 If you love to keep it simple, then this idea would be a good choice. Source
Classically Modern Christmas Décor For Living Room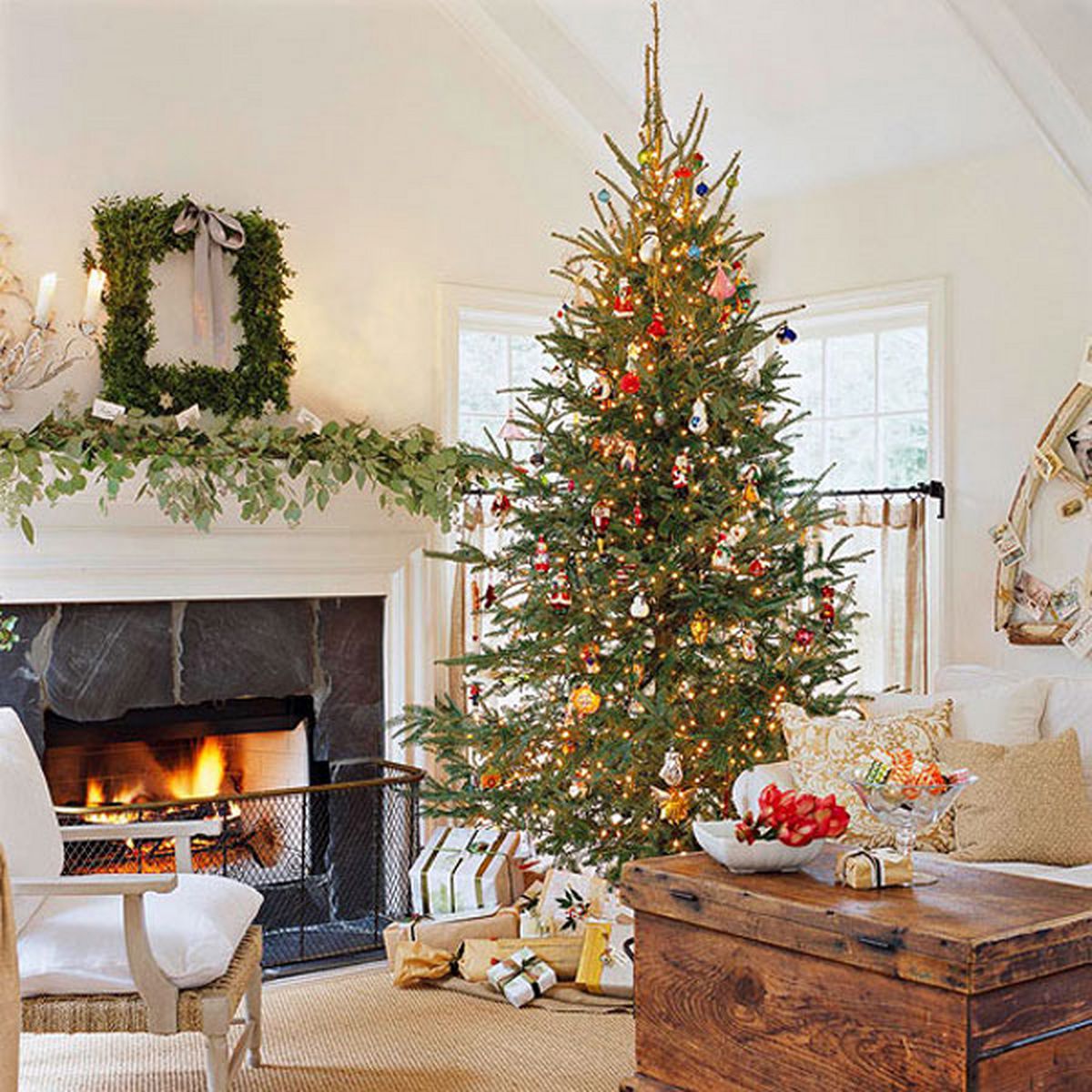 Modern Christmas Living Room With Bottles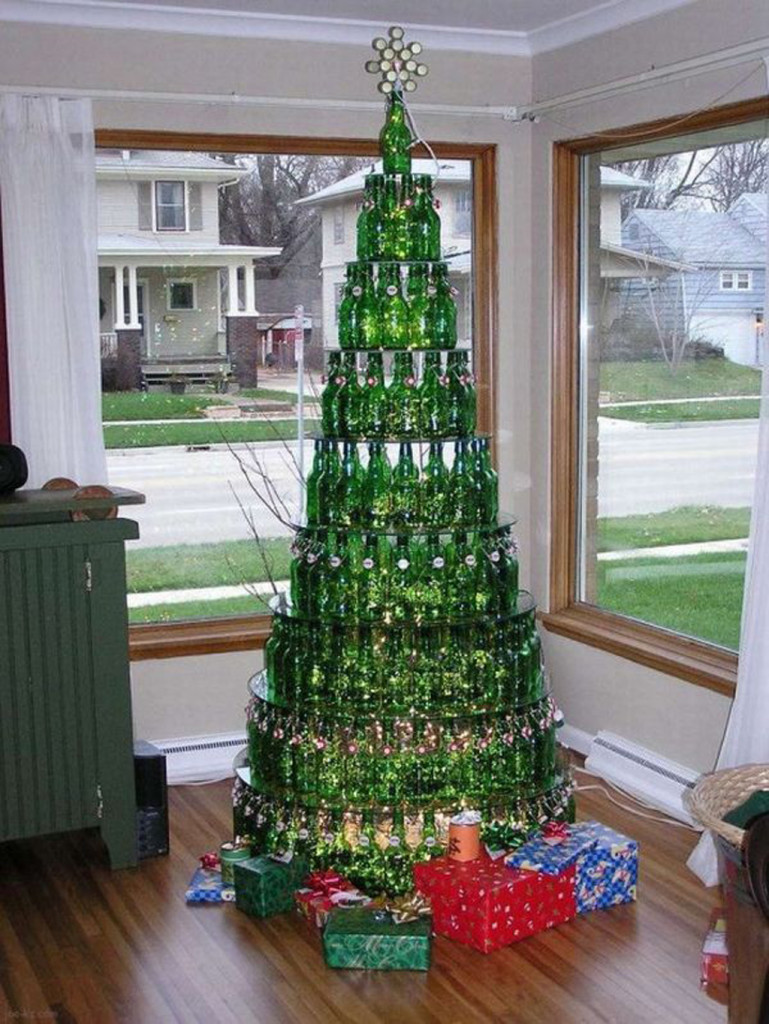 Simple, chic, minimal, and elegant. Source
Minimalist Christmas Décor For Modern Living Rooms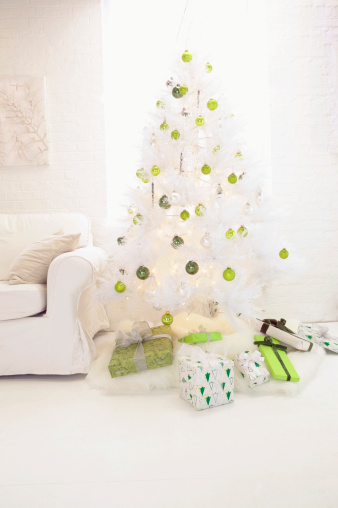 Minimally Decorated Cute Living Room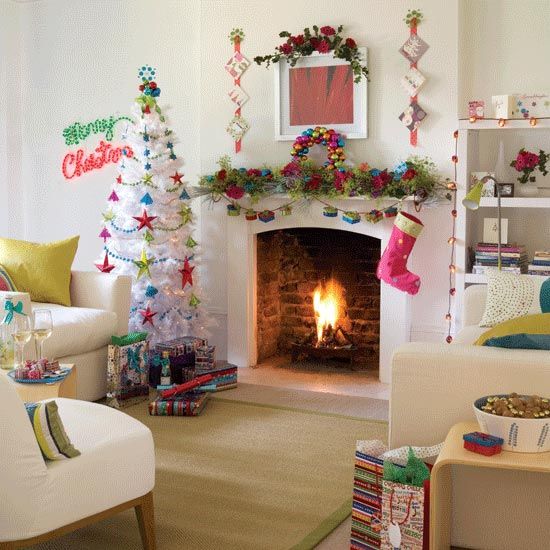 I adore this one, what do you think? Source
Blue And Green Christmas Tree For Living Room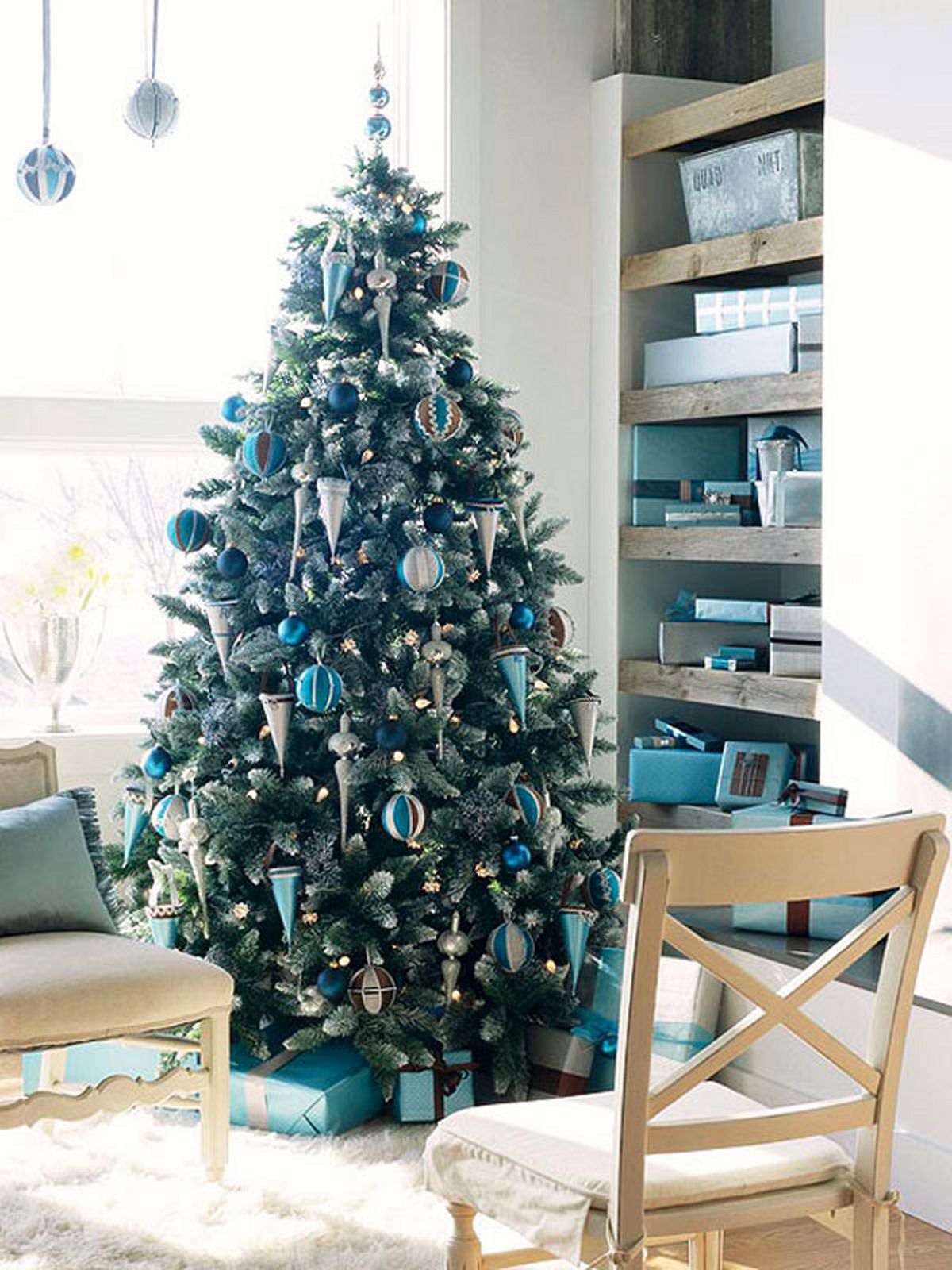 Minimal In White And Gold Christmas Living Room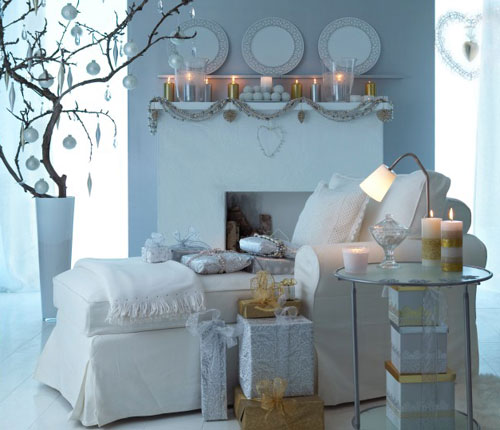 Red And White Merry Christmas Living Room Décor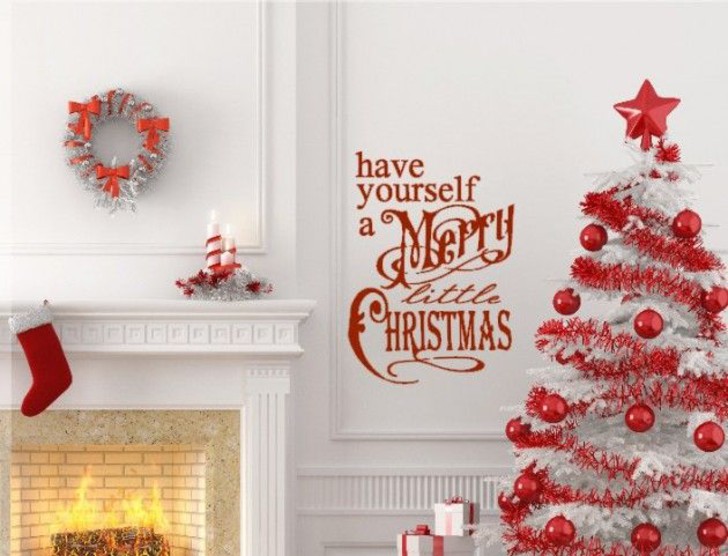 Wall Paper Christmas Living Room Décor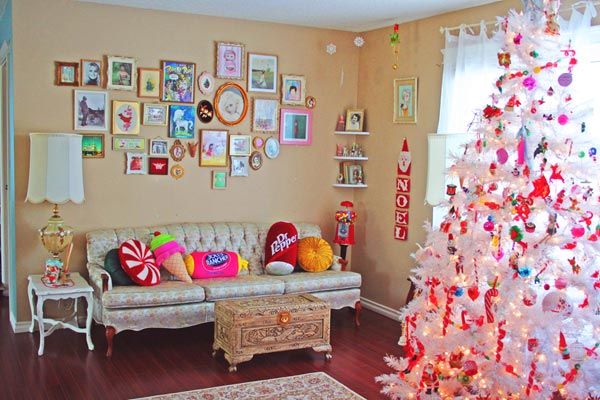 It is colorful. It is gorgeous. It is… everything you could in a classically ecstatic way. Source
Blue And White Christmas Décor
This would be a cool idea if your living room is small. Source
Silver Themed Living Room For Christmas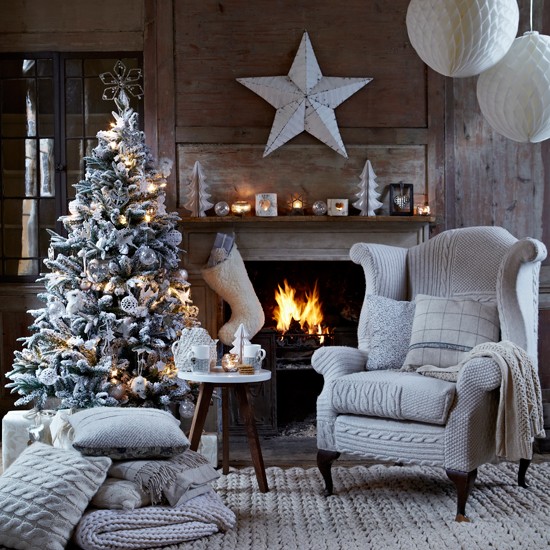 Wreath Game Living Room Décor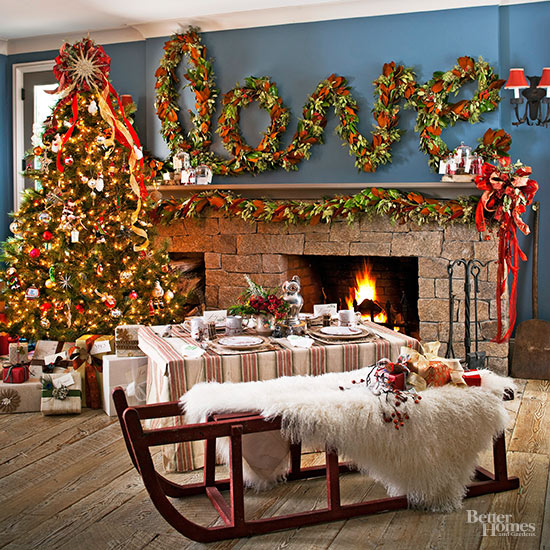 Contemporary Simple Christmas Decoration For Living Room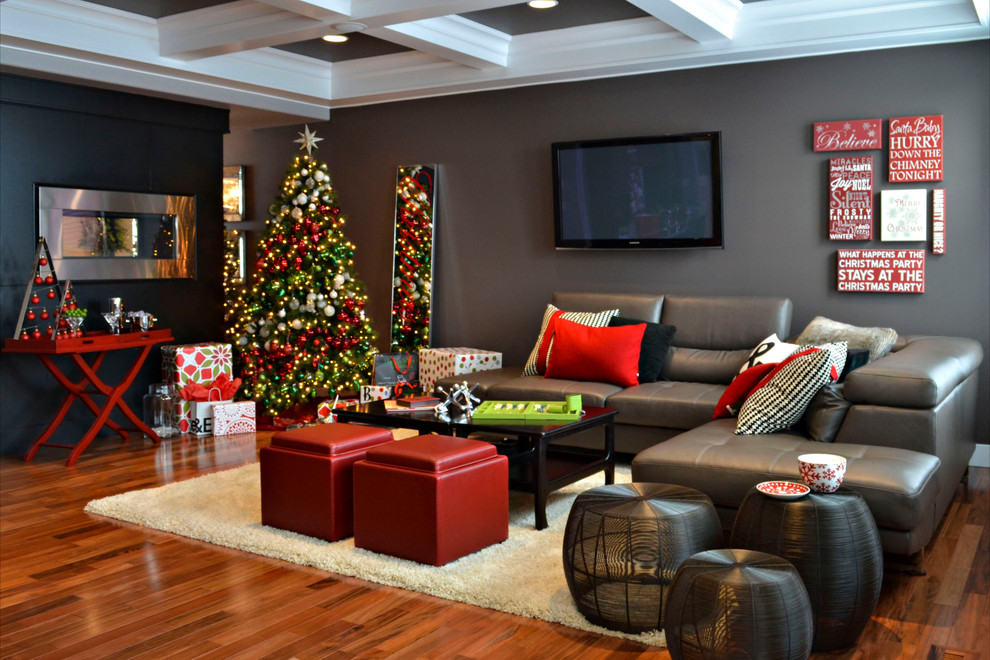 This one is a fusion of traditional colors and modern design spirits. And, that is one of the key reasons why it could beautify your home in a natural way. Source
White Christmas Is Here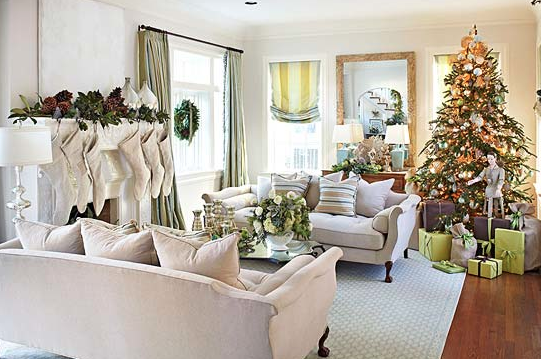 Merry And White Historic Tudor Home Living Room Décor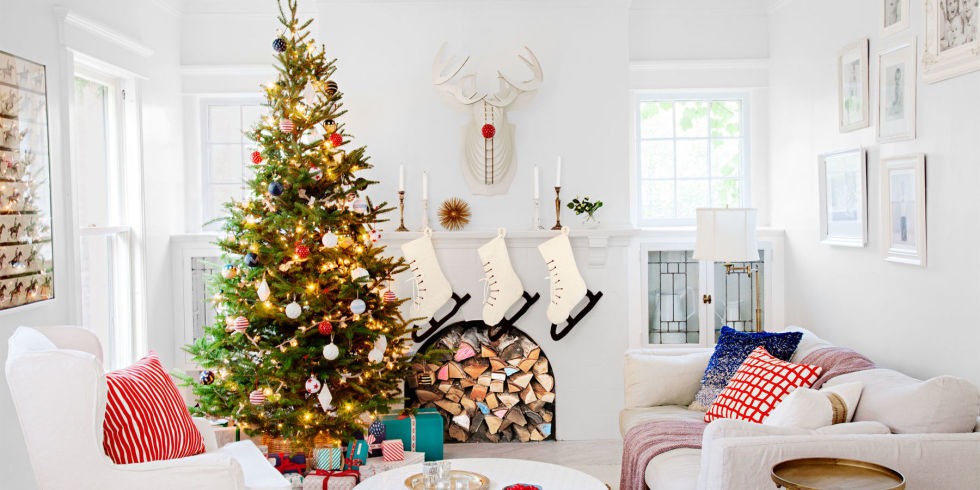 Drenched In White Living Room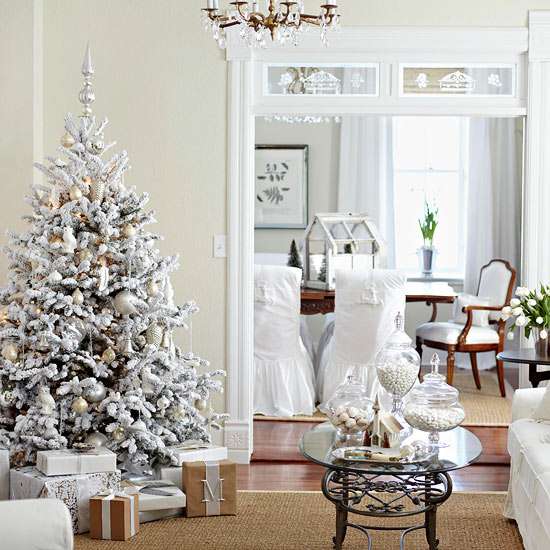 This one from Better Homes looks so elegant without overflowing. And, why not! It is just white and gold, two color schemes that you could mingle in a minimalistic way. Source
Gold And Winter Glamorous Christmas Living Room Décor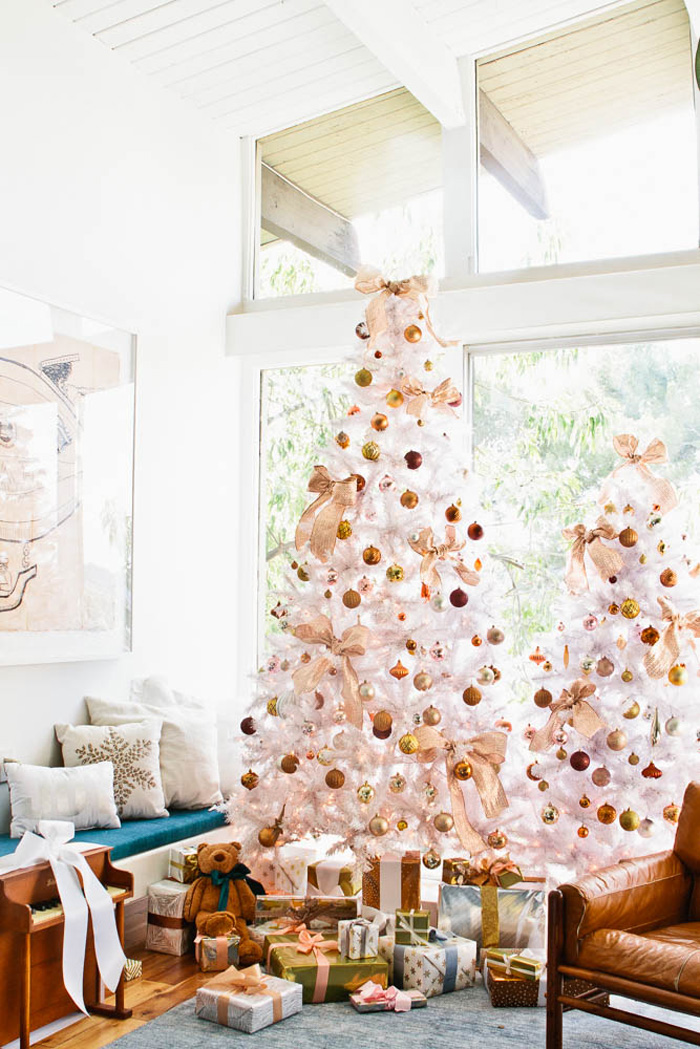 Enhance your celebrations and festive mood with this gleeful living room décor idea. What do you say? Source
Red And White Mantel Fireplace Decorations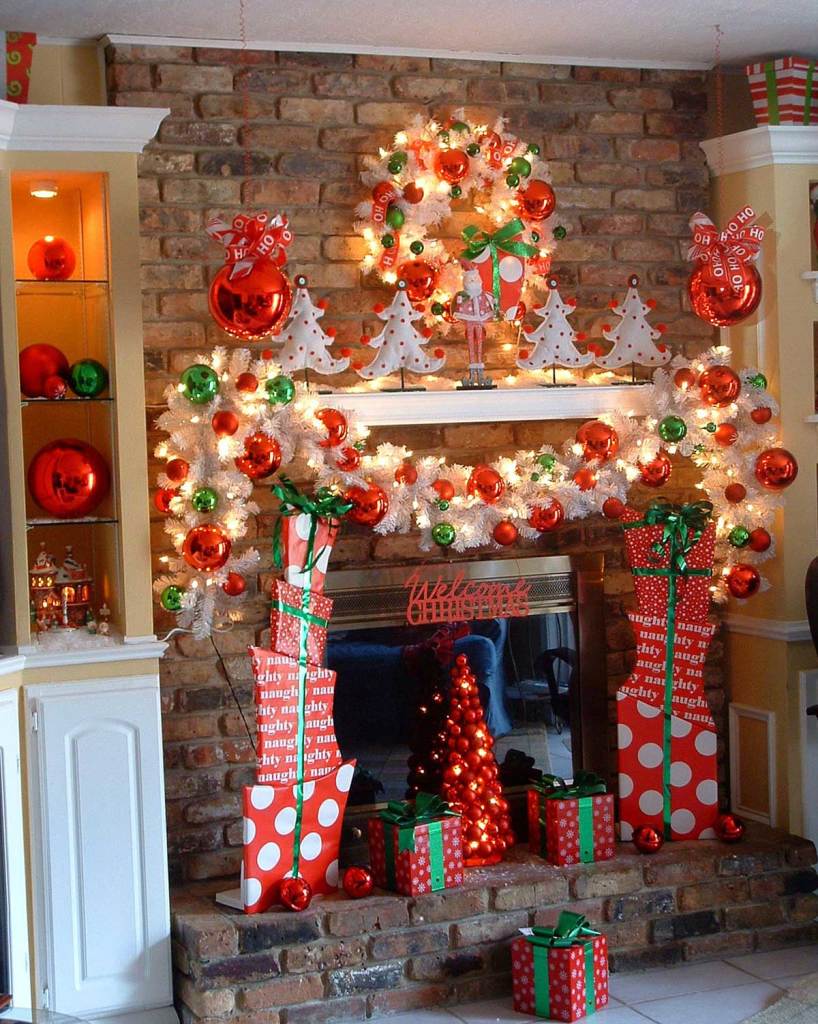 Fireplace have a special place when it comes to Christmas decorations. And, this particular décor idea looks fabulous. Source
Candy Cane Living Room Christmas Décor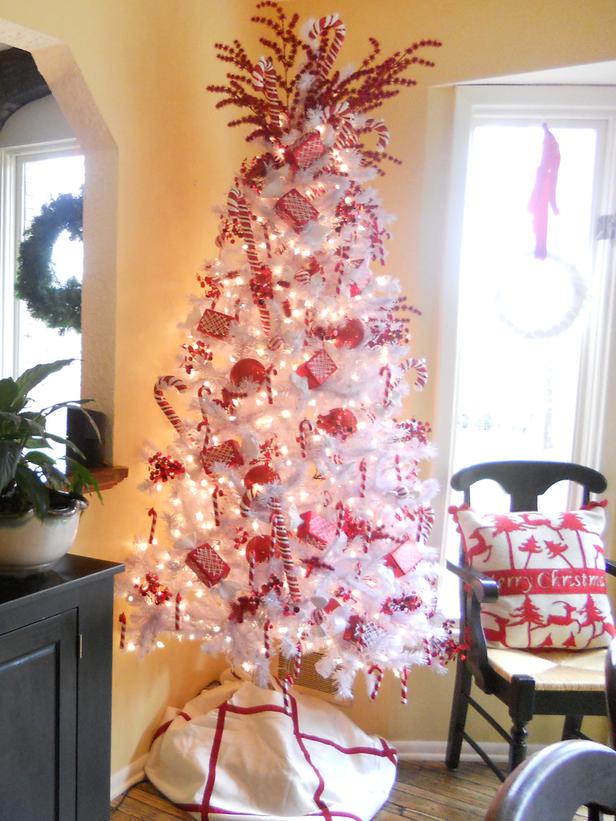 Let your kids decorate the living room this Christmas with this fabulous Candy Cane décor idea. Try this and let me know. Source
Awesome Christmas Decoration Ideas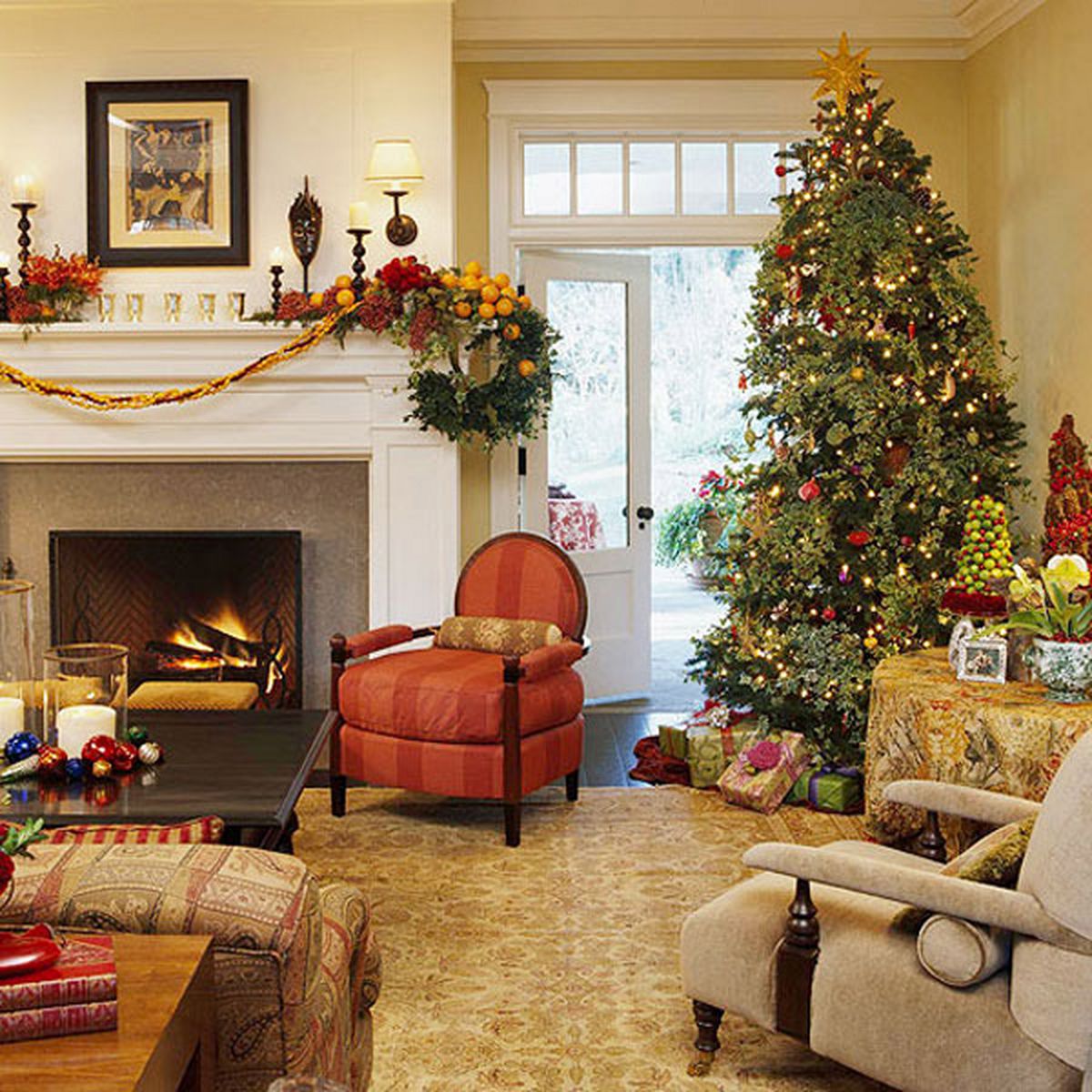 Candles add a touch of tradition to your festivities. It brings in the essence of the celebrations while lighting up the whole house. Dazzle up your living room this Christmas with this candles and fruits decoration idea. Source
Farmhouse Vintage Christmas Living Room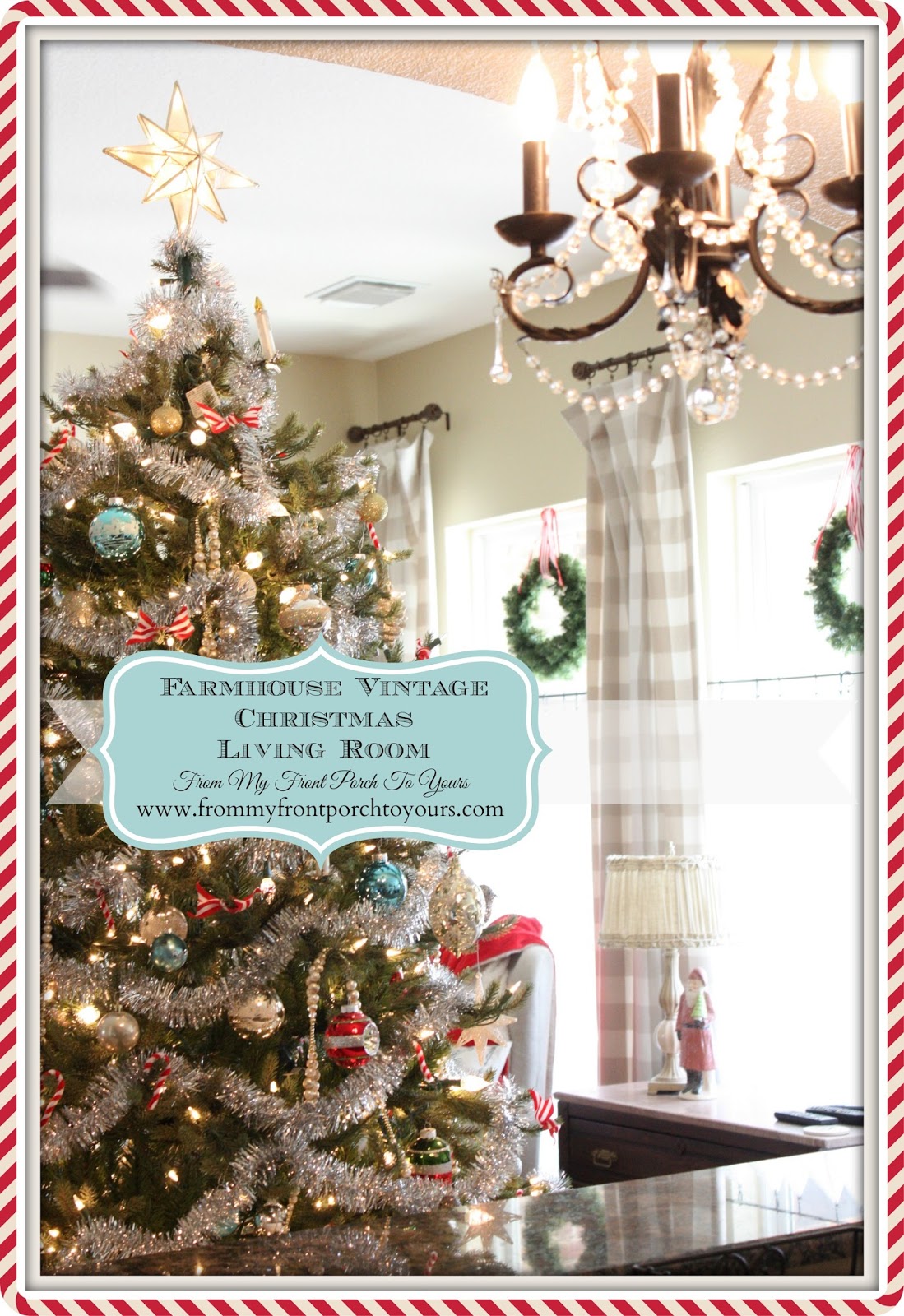 Breathtakingly beautiful, this decoration idea is a splendid one! Source
The Bachelor's Living Room For Christmas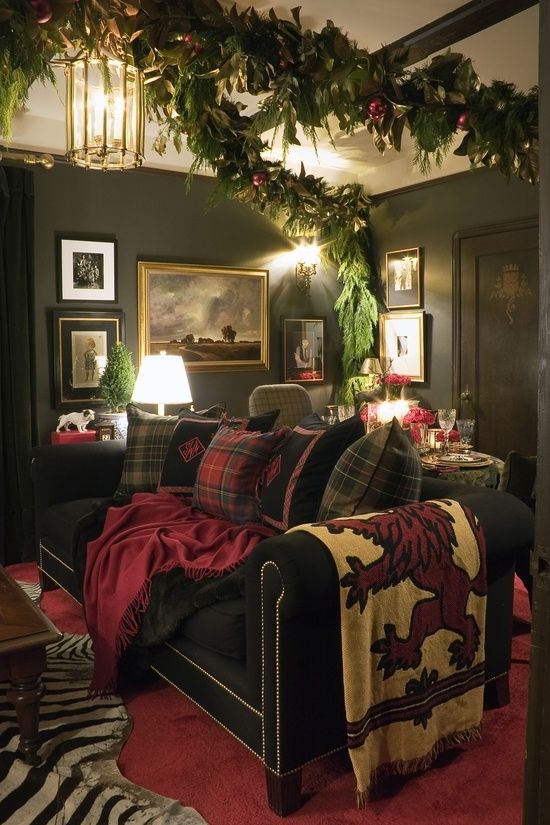 Well! A living room with a manly touch does look interesting. I would love to try this for Christmas this year! What do you have to say? Source
Country Living Room Christmas Décor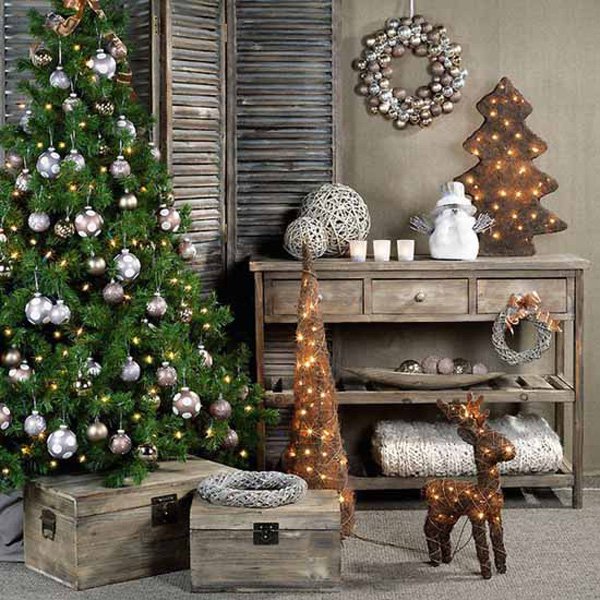 There are times when words fail you. And, this décor idea is one such time when I am really unable to explain what I feel at the moment. Simple, yet gorgeous, it does capture the mind of anyone who adores beautiful things in life. Source
Modern Black And White Christmas Living Room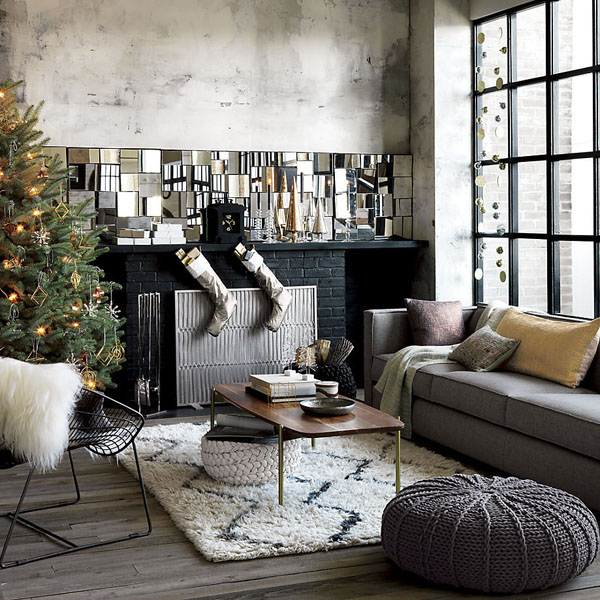 Black might not sound like the color of the moment. But I cannot look over the fact that it does  add a splash of magnificence to the décor. Check this out. Source
Turquoise Living Room Christmas Décor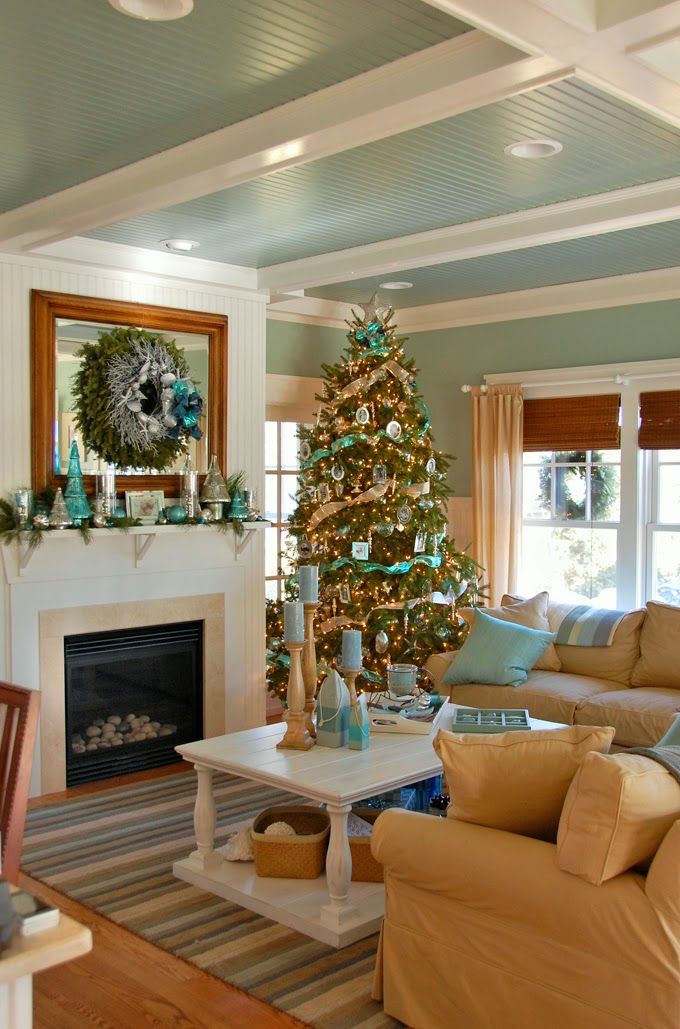 A hint of turquoise on a rich gold and white combo brings in that much needed warmth and color to the celebrations. Source
Silver Is Beautiful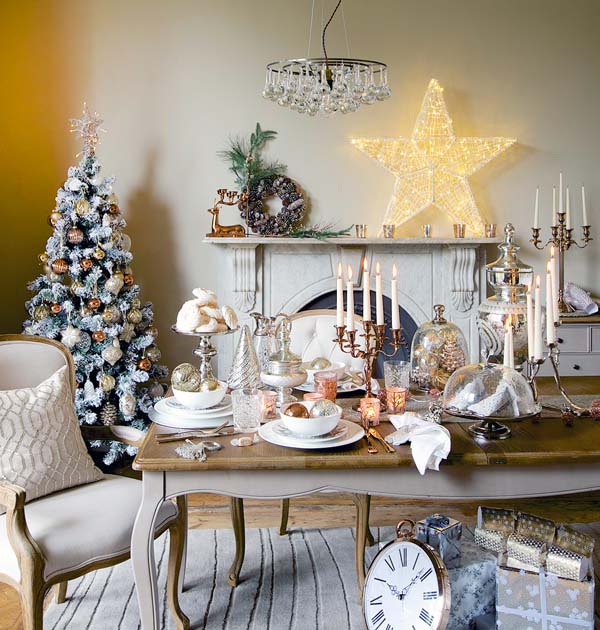 What do you think about this one? There have been a couple of silver ones, but this is really majestic! Source
Socksy Christmas Living Room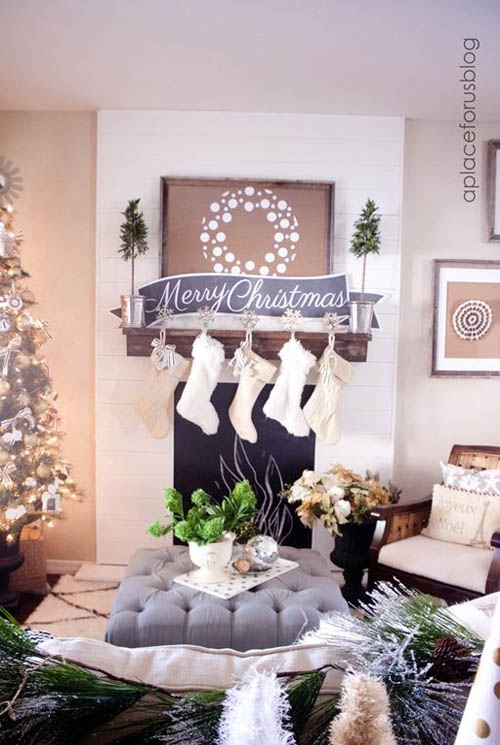 Simple décor idea with an enchanting approach! Source
Orangey Christmas Living Room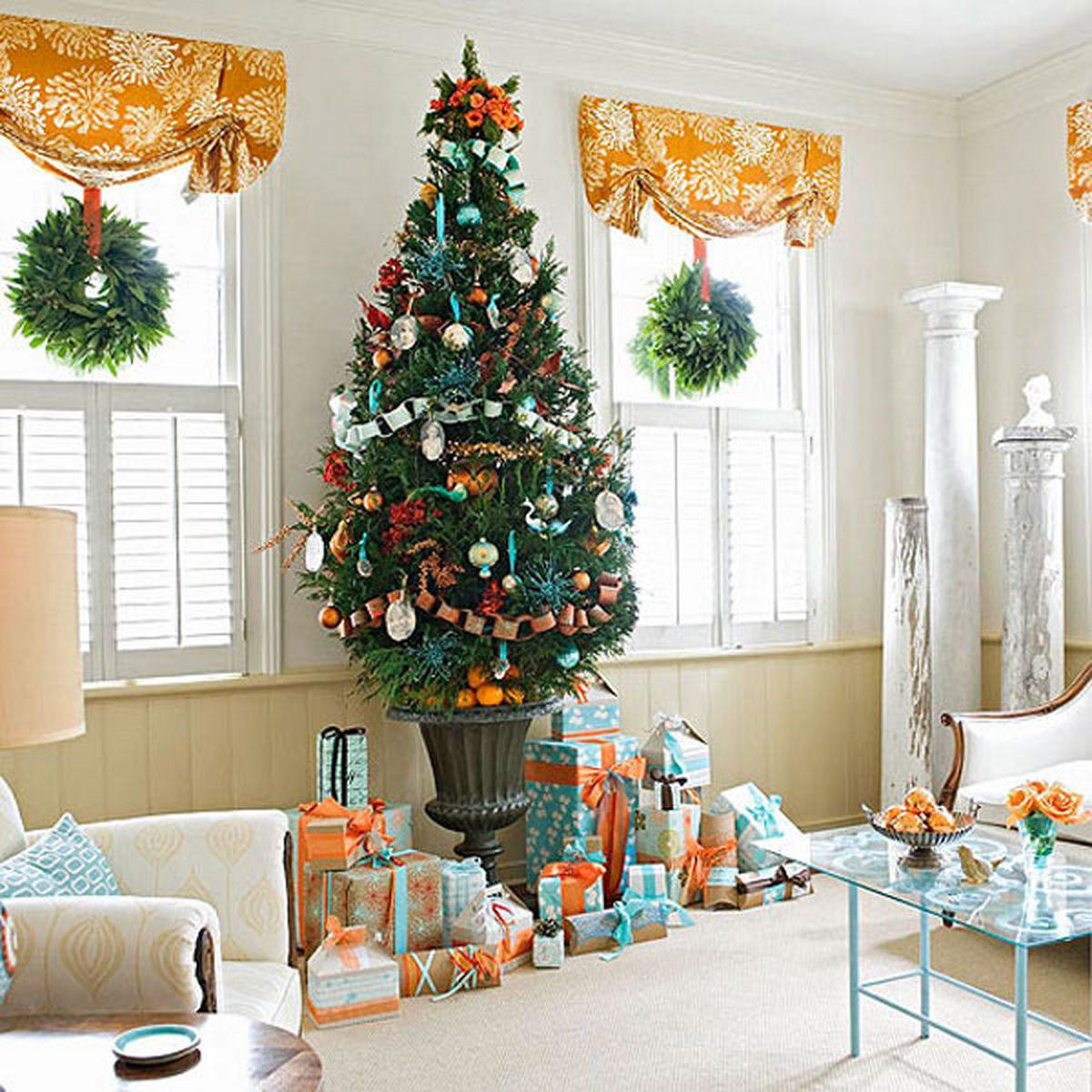 A tint of orange is really making this room vibrant. Source
Winter At Home Christmas Living Room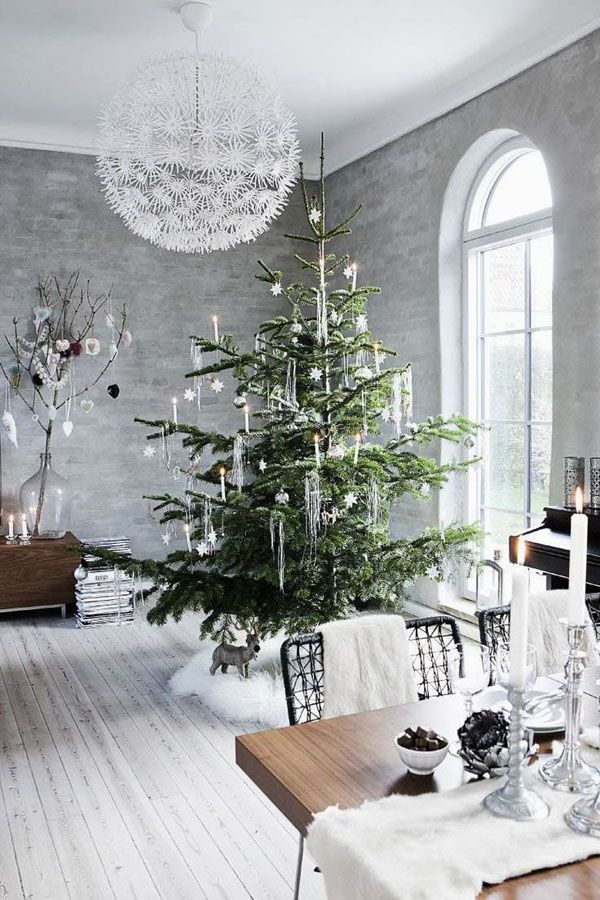 Rudolph For Your Living Room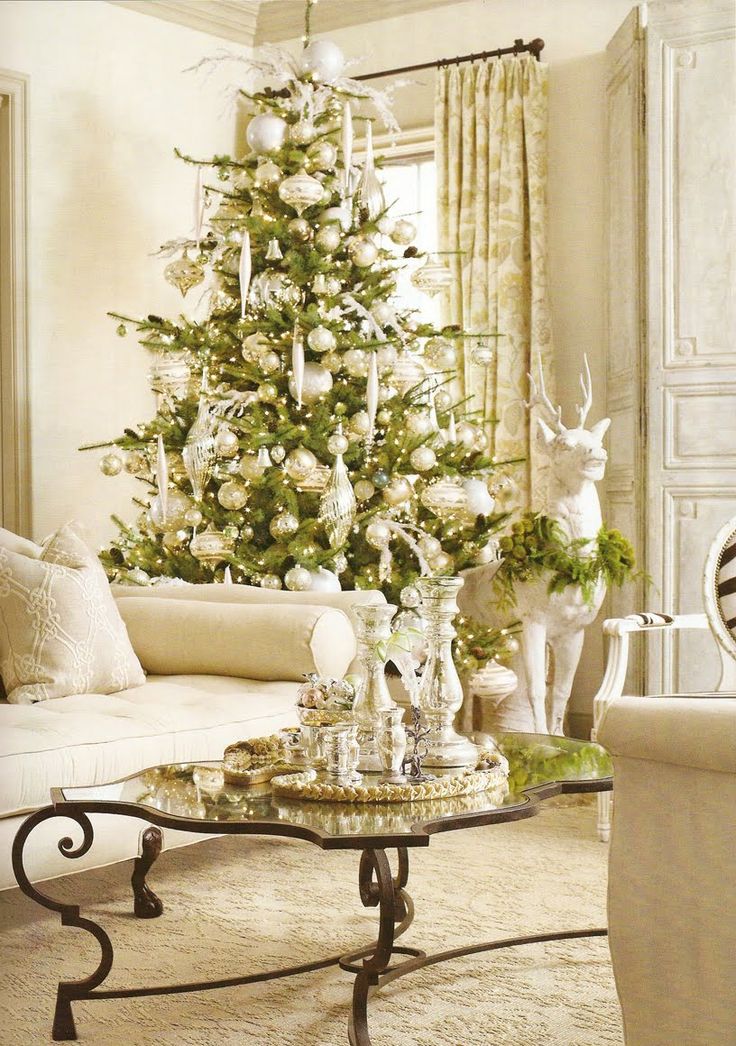 Glowing Christmas And Living Room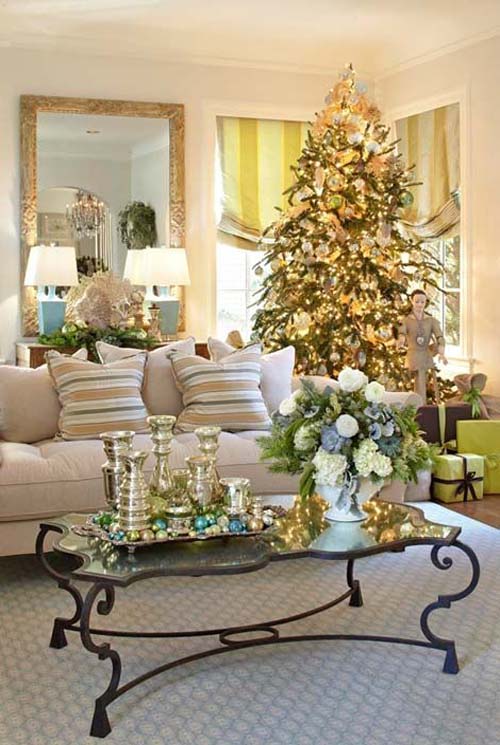 Christmas In Woodland Fireplace Mantel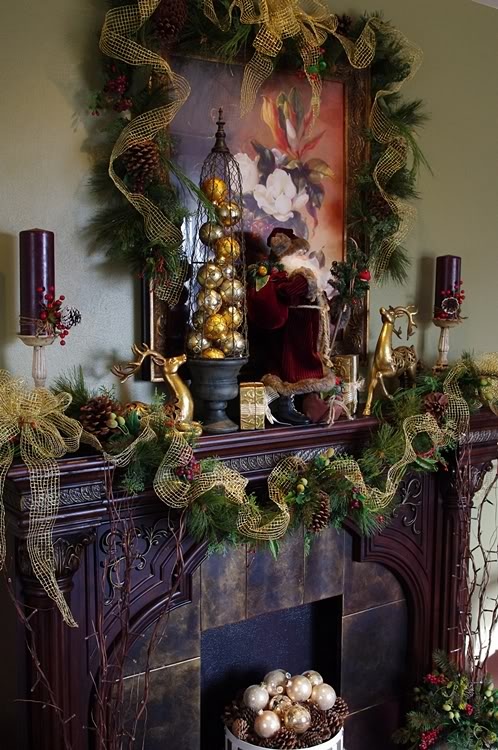 Gorgeous Mantel For Your Living Room Fireplace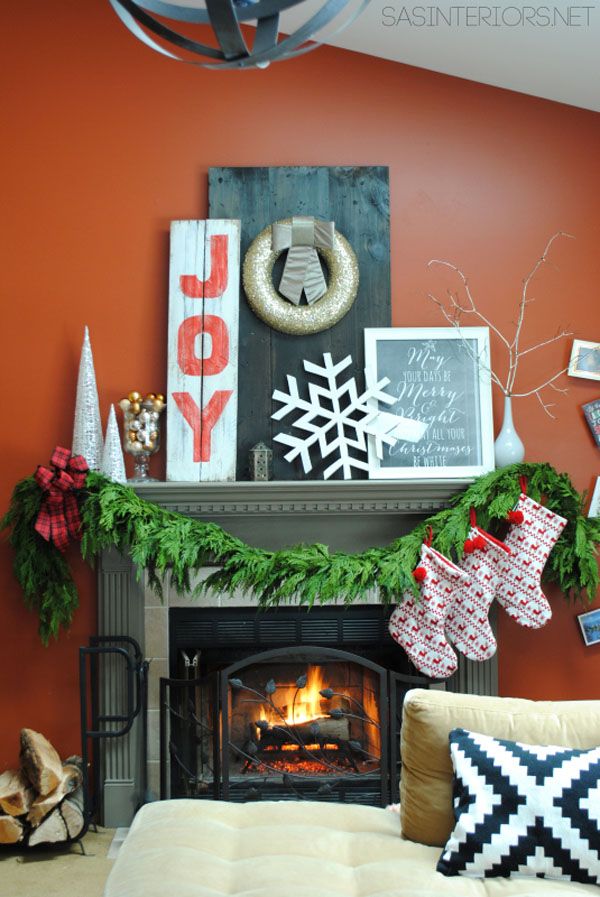 How are you going to decorate your living room this Christmas season? Share with us!