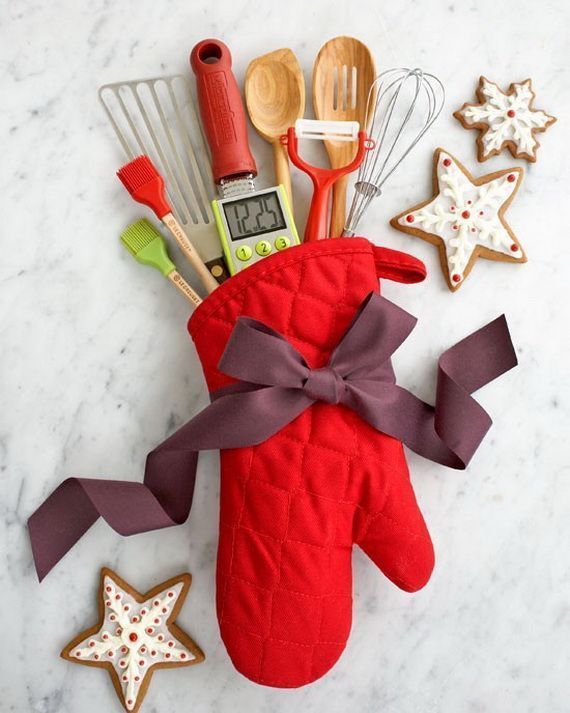 Christmas is just a few weeks away and I know all of you will be in a hurry shopping for gifts. Every weekend, right after Thanksgiving, is often filled with festivities, parties, and get-togethers that you will really have time for shopping. This Christmas change the rules! Bid adieu to shopping and try something new.
Here are 25 DIY gift ideas, most of which you can whip up in the last minute within couple of hours. Don't be so impatient. Just read through and share!
25 Handmade Gifts For Christmas
Christmas Flavored Bracelets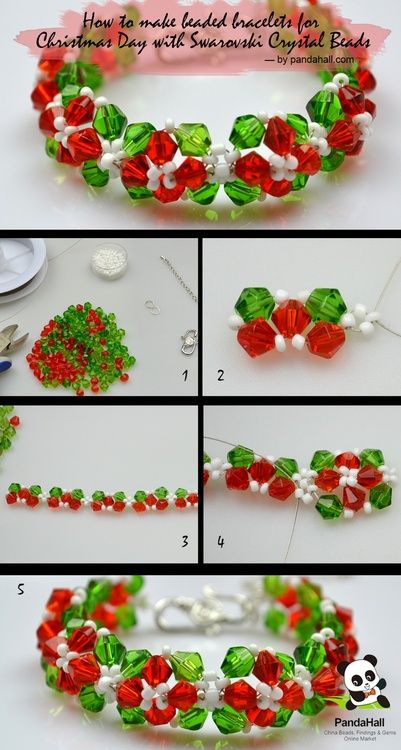 This could be worn by anyone and make some really cool gifts. All you need to have is some beads at home or you could even use your favorite crystals if you are used to making Crystal jewelries. Citrine, ruby, and emerald make great options for a precious Christmas bracelet.  Source
Christmas Hot Air Balloon Ornaments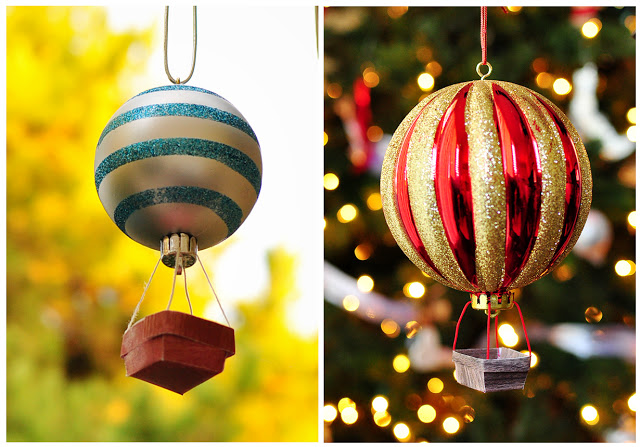 Let your parents and friends adorn their home and Christmas trees this year with this fabulous gifts from you. Painted in red and gold, they just bring in the festive fervor in a pompous manner. Source
DIY Christmas Candles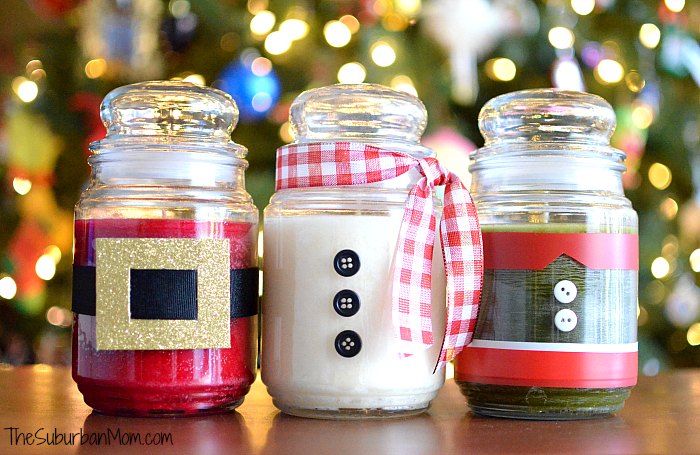 Let these candles strengthen the bond of love and peace that you share with the receiver. Tutorial
DIY Hot Chocolate Snowman Mugs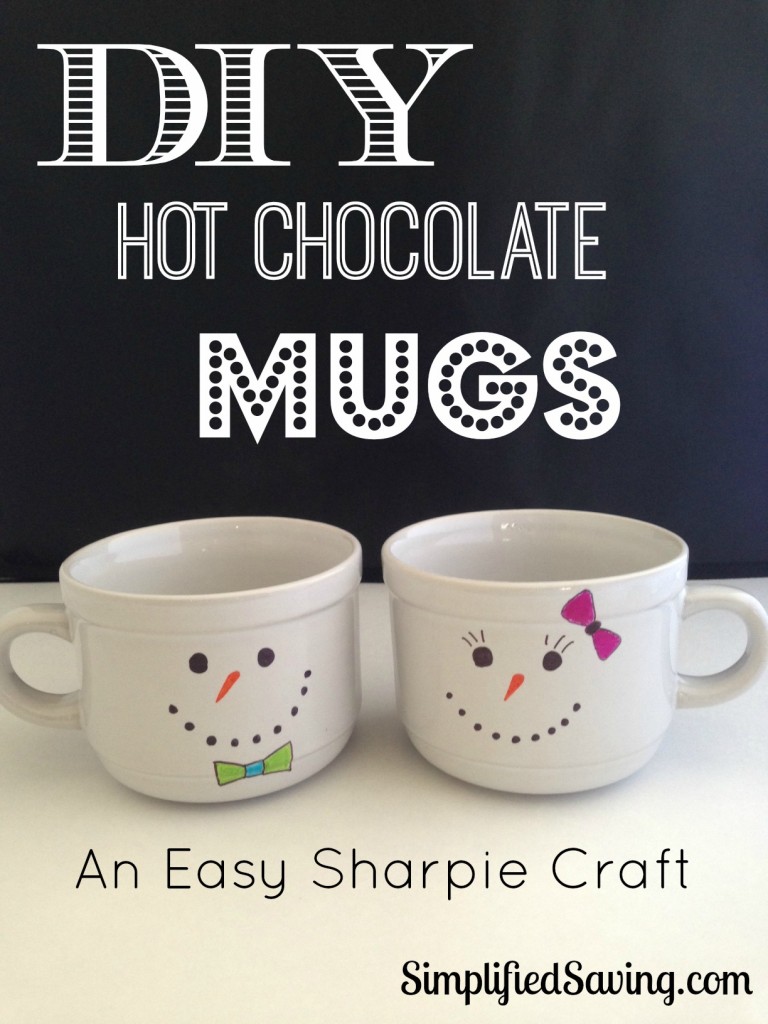 Keep the design simple. Ensure that you bake the mug for 20 minutes once you paint and design it so that your efforts will not be washed away with water. Source
A Treat For The Hot Cocoa Lovers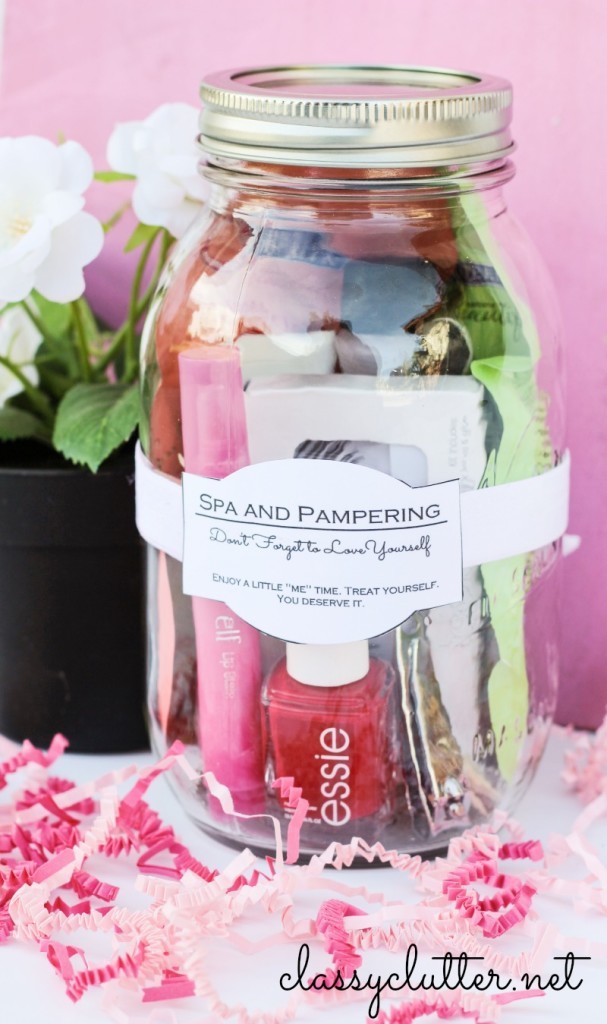 Do not forget to gift this along with the chocolate mugs. Simple, yet thoughtful, it is indeed a treat for those who love hot chocolate. Source
Christmas Mug Sweater Made Out Of A Sock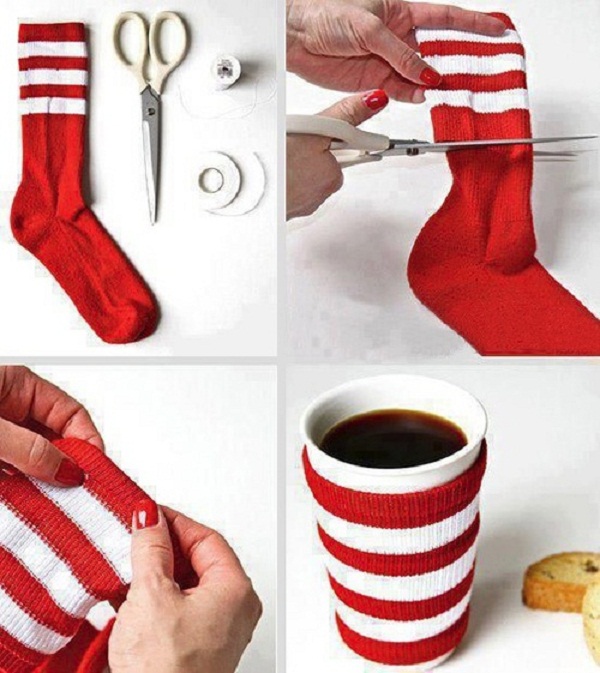 If you are an expertise with needles and threads, this could easily be your favorite Christmas craft. Quick, simple, and easy to do, this sweater mug from goodshomedesign looks gorgeous!
DIY Christmas Bookmarks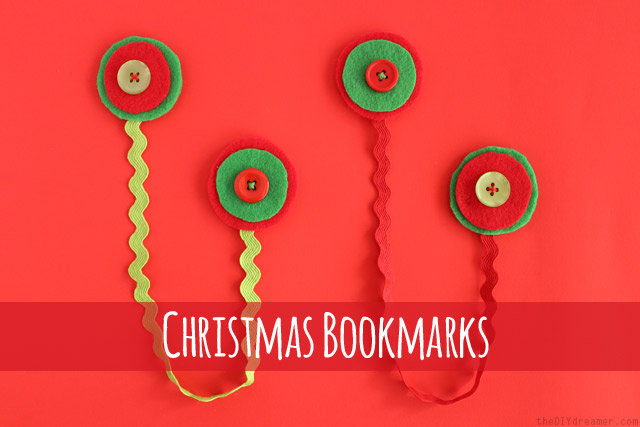 You are bound to have readers in your group. It could be anyone – your spouse, kids, or even your neighbor! Try this gorgeous Christmas bookmark craft from diydreamer and add an additional note of happiness to their celebrations.
Handmade Candy Cane Soap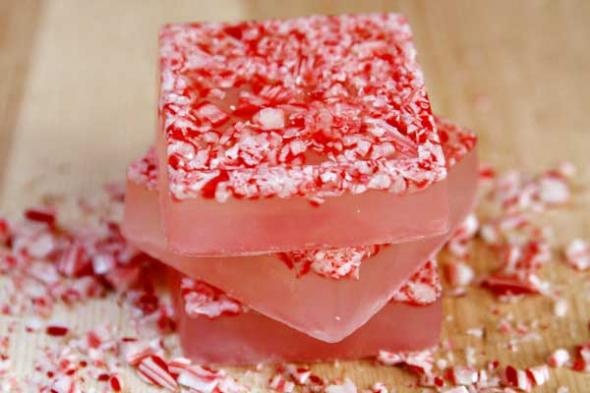 There are countless soap recipes available across the net. Just pick something that is simple to make, yet leaves a luscious impression on the receiver. This one from celebrations makes one of its kind of gifts.
DIY Christmas Snowman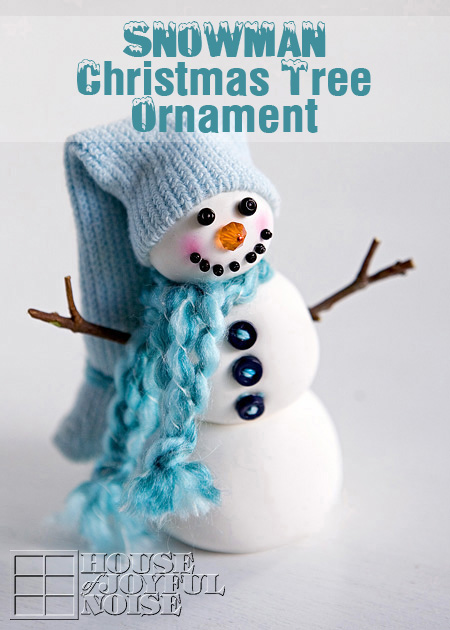 This cute gift idea can be presented to the adults and kids alike. And why not? All of us love snowmen! Source
DIY Hair Bows For The Girls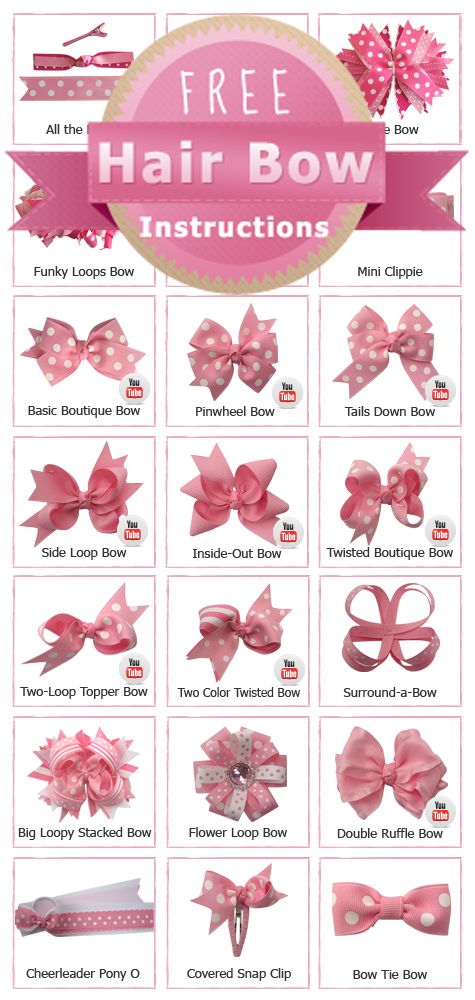 Pink is the color of love; pink is the color of girls. This color adds a touch of elegance and remembers you the presence of a feminine element in every celebration. These handmade bows are so simple, yet gorgeous that they make perfect gifts for the cute little angels. Check out the tutorial to know more!
DIY Confetti Crown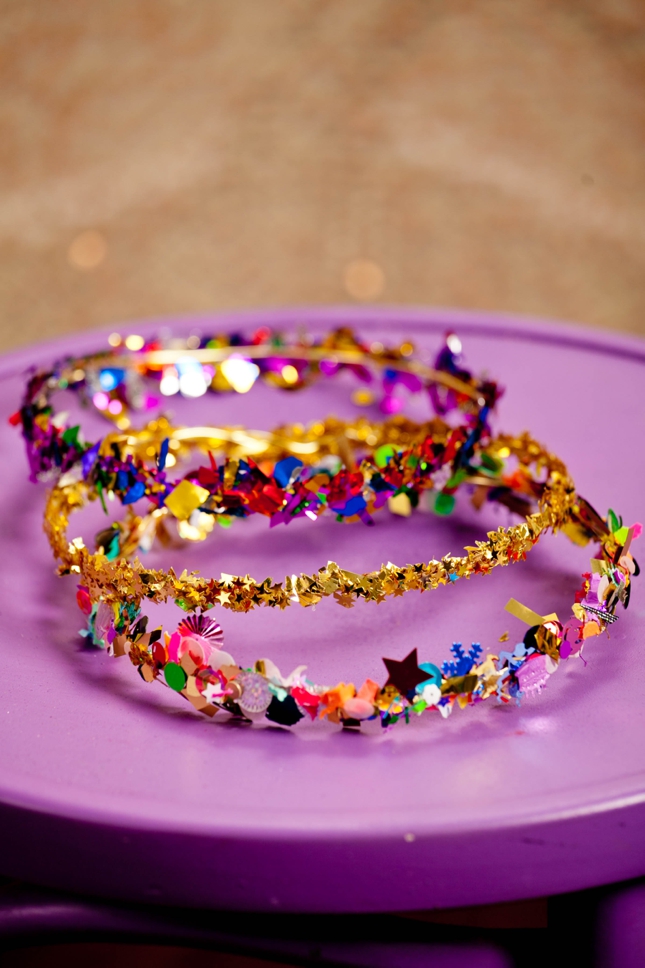 Transform your little daughter into a princess for this year's Christmas party with this beautiful homemade confetti crown. You could use craft wire of any color. Source
DIY 1-minute Christmas Bulb Earrings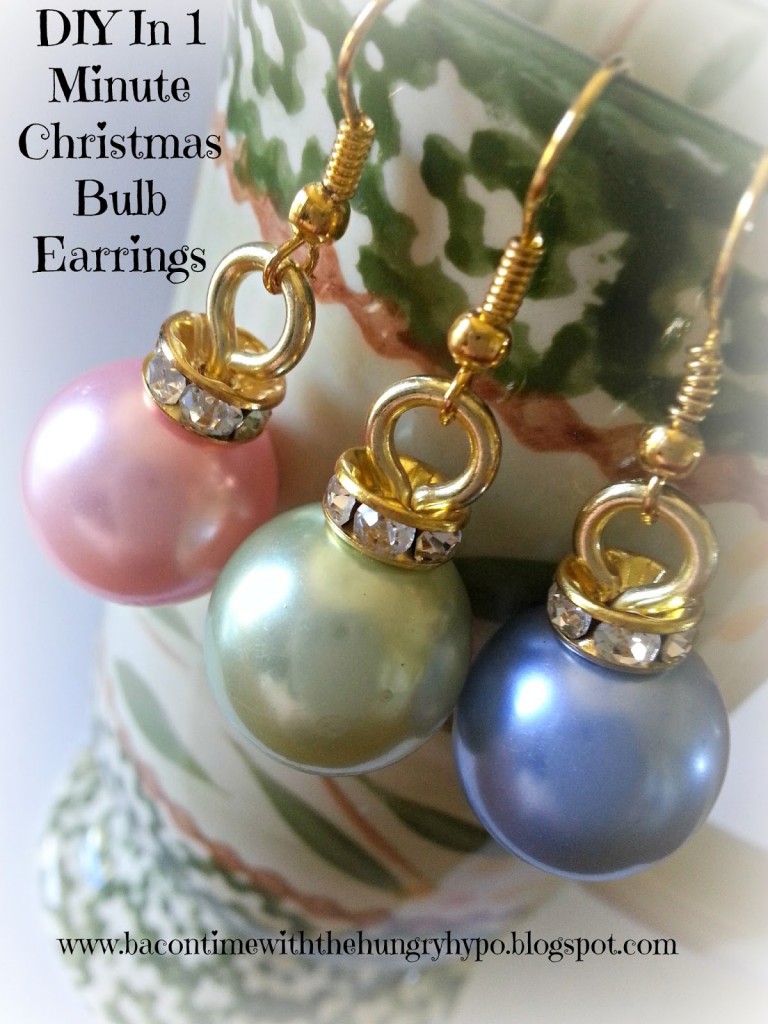 What could be more personalized than gifting a crafty piece of jewelry to your BFF? Try this one from bacontimewiththehungryhypo.
Candy Cane Bracelet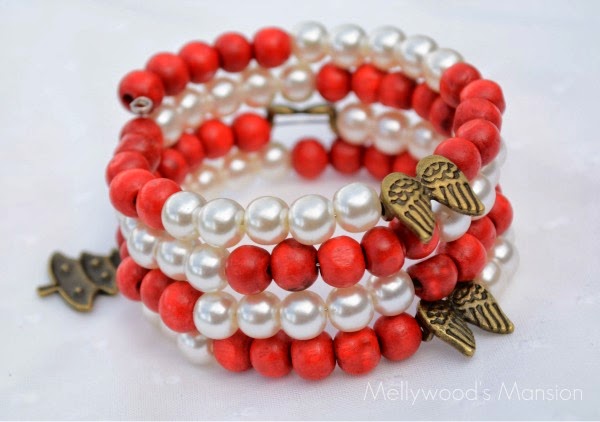 The red and white alternating beads glitter and shout, "Merry Christmas"! Source
Handmade Pasta Christmas Ornaments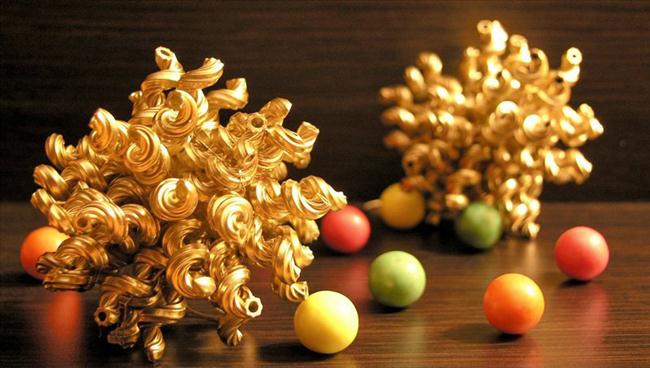 This one is so simple that you could ask your children to make some for their friends too. Tutorial is right here.
DIY Glittering Christmas Bulbs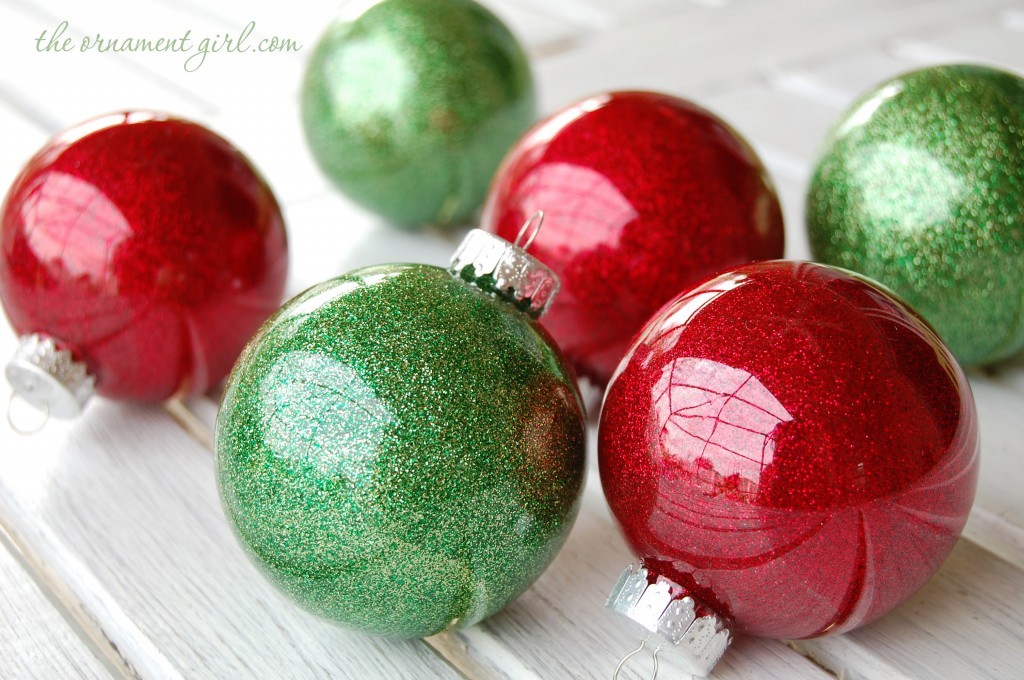 They look gorgeous and reflect the merriment of the festival. What do you think? Source
Crafty Gloves For The Snow Lovers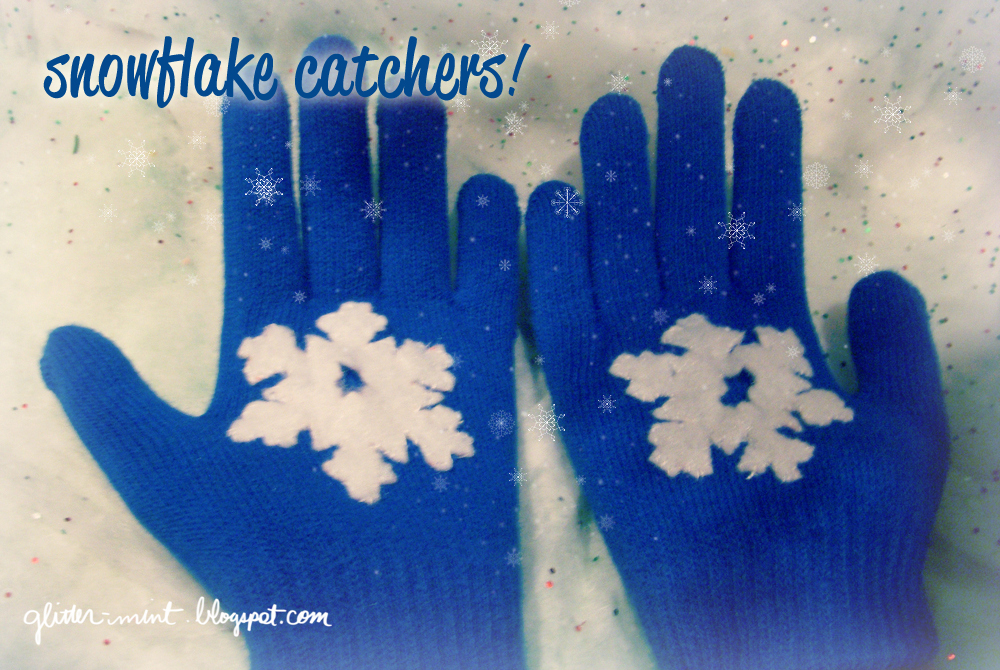 Give the old gloves a new look by adding some patches to it! Wondering how? Check out right here.
DIY Christmas Tree Wall Hanging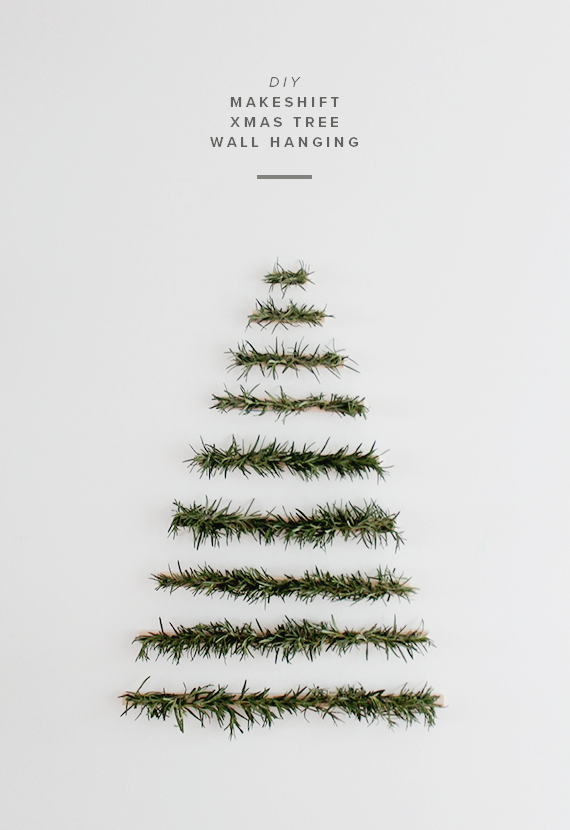 Do not forget to stick them on a thick, white cardboard before gift-wrapping.  You could actually stick a thin string to outline the tree and then go ahead with its layering part. Source
DIY Mini Snow Globes For Christmas Gifts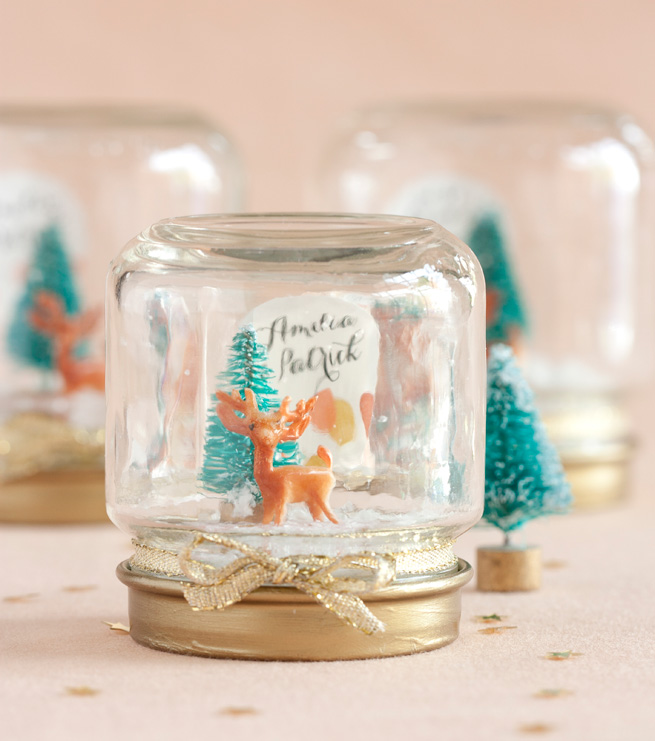 So cute and marvelous…. I love them! Source
DIY Christmas Photo Frames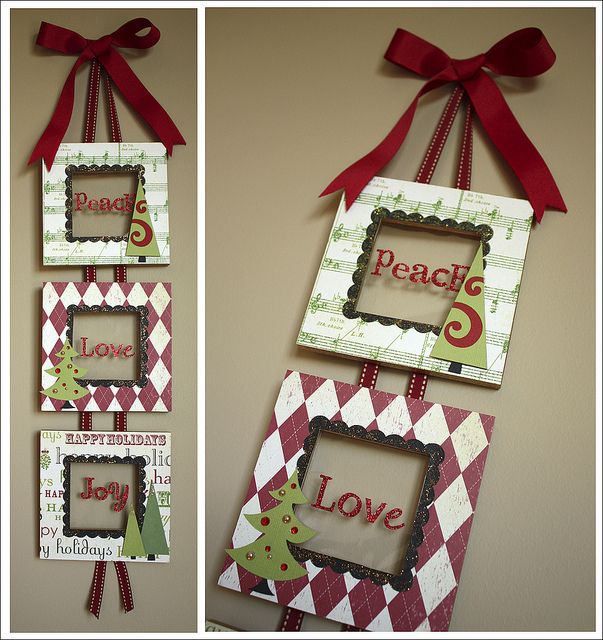 This would be the best bet for a personalized gift. Pull out some photos from your memory lane and paste them to an old photo frame. You could even create a photo frame from a thick craft cardboard. Source
Handmade Simple Pine Cone Ornaments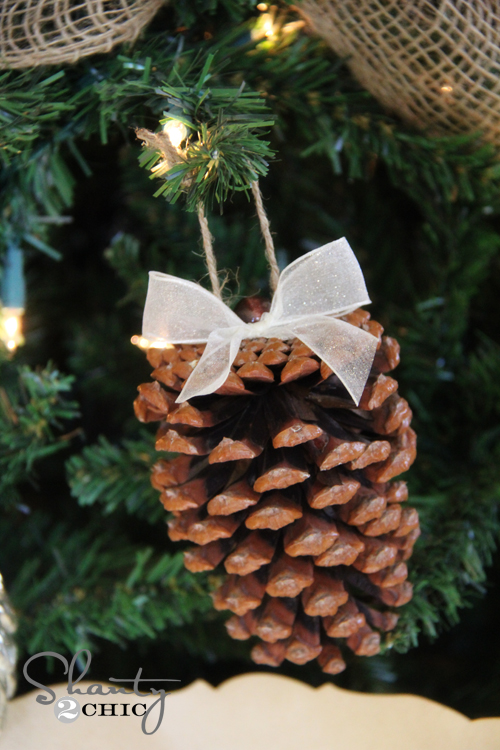 Surprise your friend with these cute ornaments to adorn her Christmas tree this year! It doesn't take too much efforts or time to put together this one? Check out right here.
DIY CD Christmas Mosaic Ornaments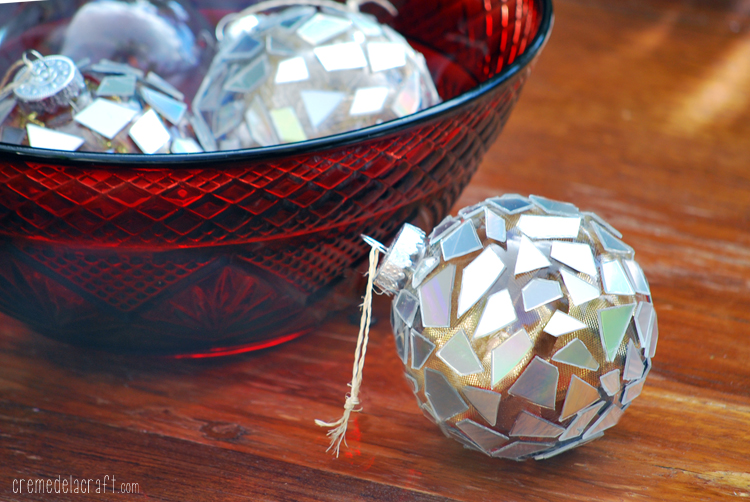 Make use of your old CD and decorate the bulbs. These ornaments look so gorgeous that no one would even know how they were made, unless you tell them. The tutorial from cremedelacraft could be your guide!
Easy Christmas Door Hanging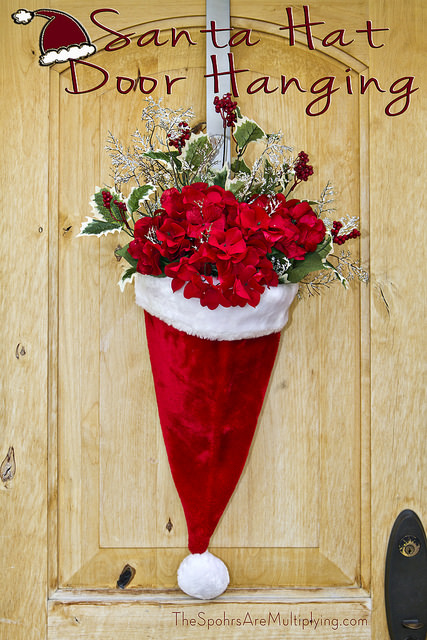 Christmas outdoor hanging adorned with flowers make wonderful and loving gifts, especially if you share a very close relationship with that person. This one from thespohrsaremultiplying is a great way to make a cute one.
Spa In A Mason Jar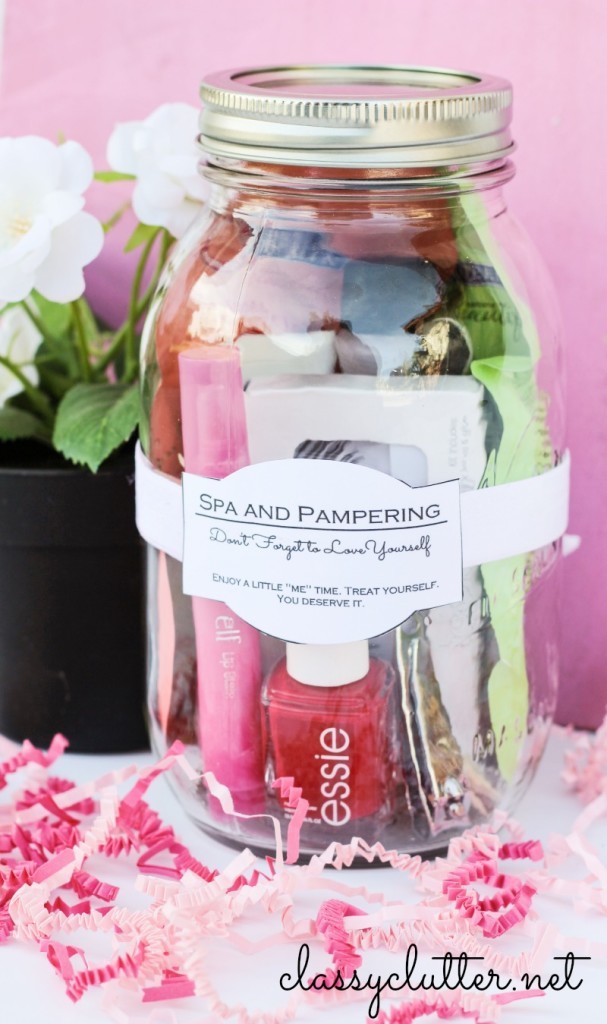 Treat your girlie gang to something marvelous with this cute and pampering gift packed into the jar. It could cost you a bit, but it is definitely worth presenting. Source
Handmade Funfetti Christmas Candles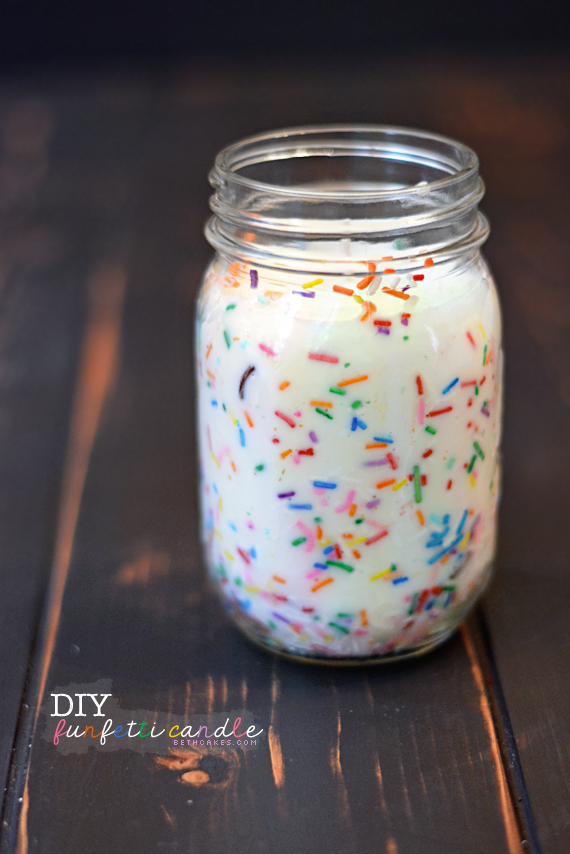 Share your love through these candles. Source
DIY Candy Cane Centerpieces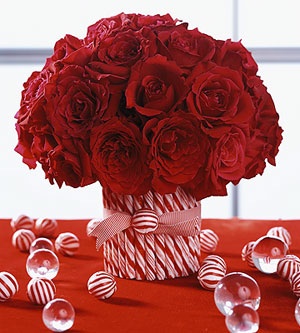 Adorably cute flower vases that will adorn the Christmas table… Check out here to know more.
Personalized Snowman Milk Mugs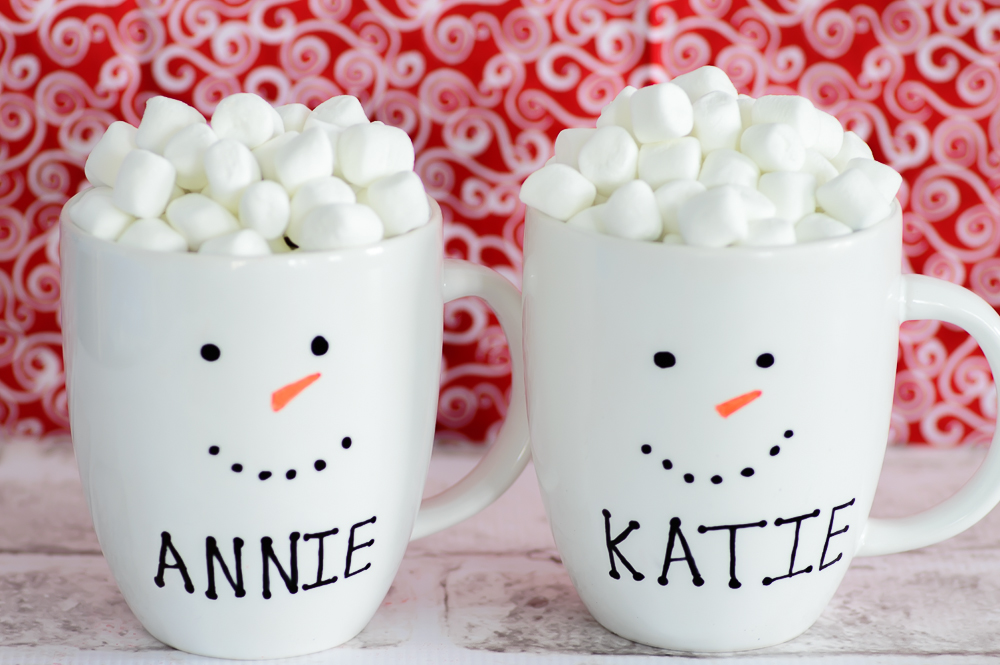 Snowman Bath Bombs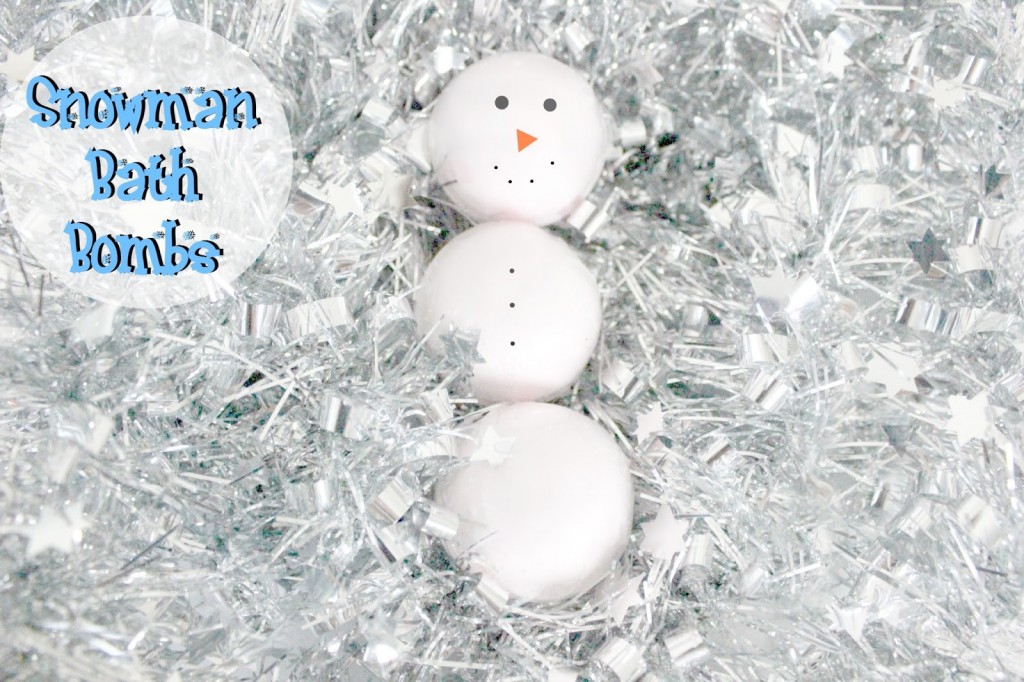 Alphabet Soup In A Jar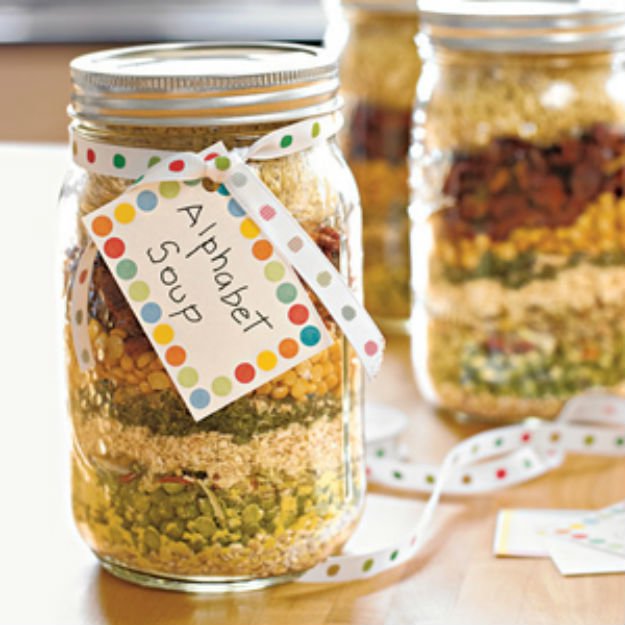 Peppermint Sugar Scrub For Your Girlfriends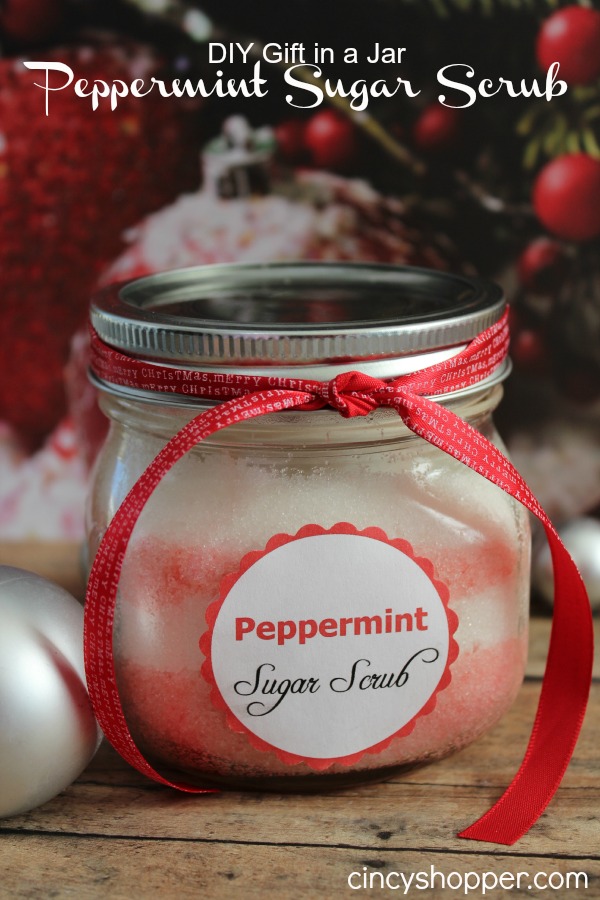 365 Hugs And Warm Wishes In A Jar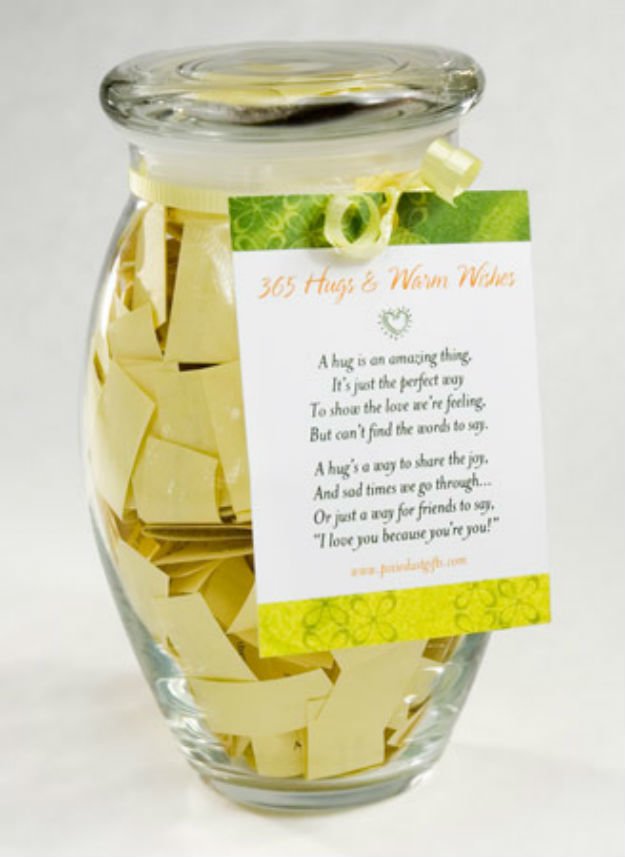 Santa In A Jar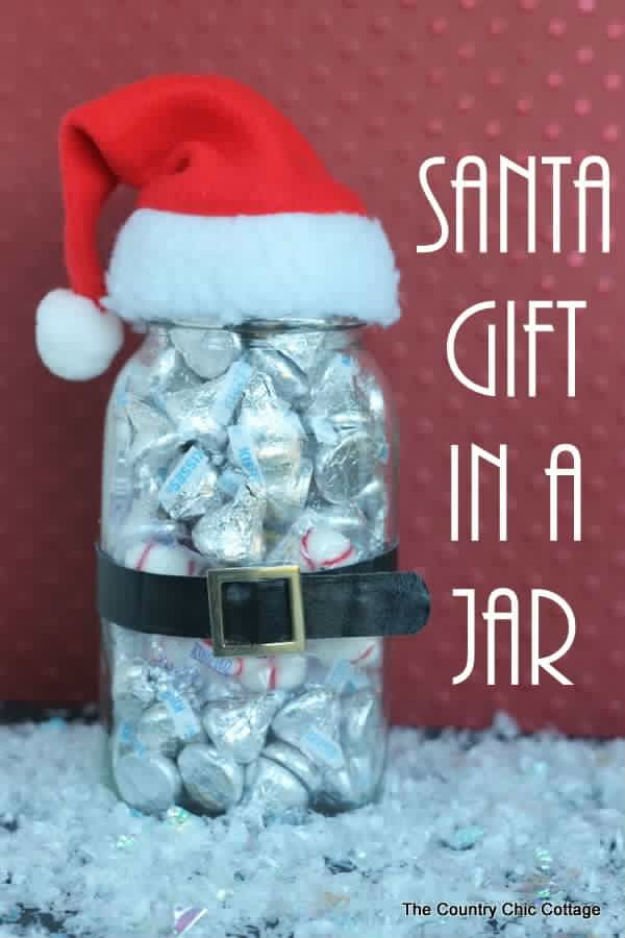 Sock Snowman

Christmas Detox Bath in a Jar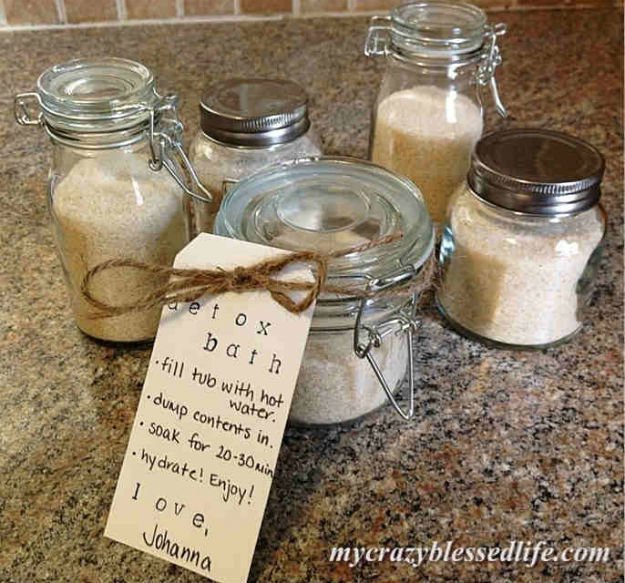 Beeswax Poinsettia Candles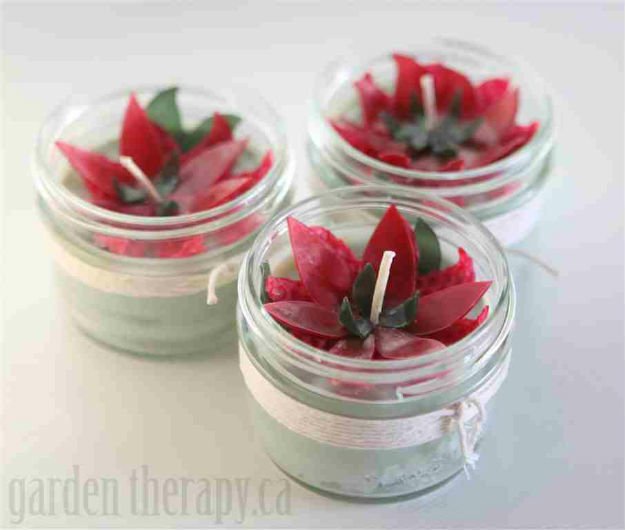 DIY Home Fragrance
Golden Glass Votives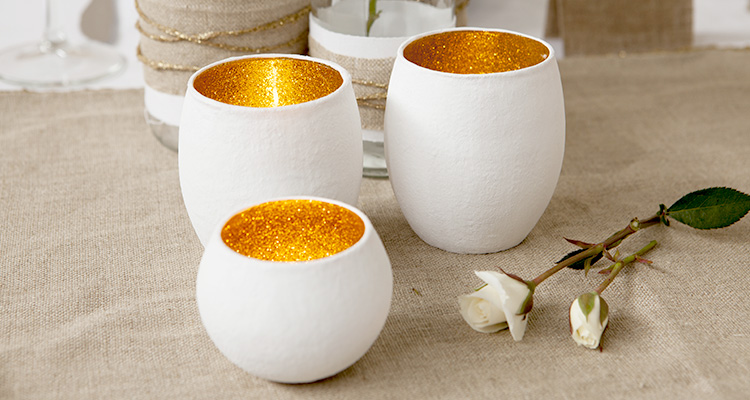 DIY Stylish Handbag
Reuse your old polo t-shirt in an interesting way to make this wonderful handbag.
DIY Stout And Coffee Soap For Men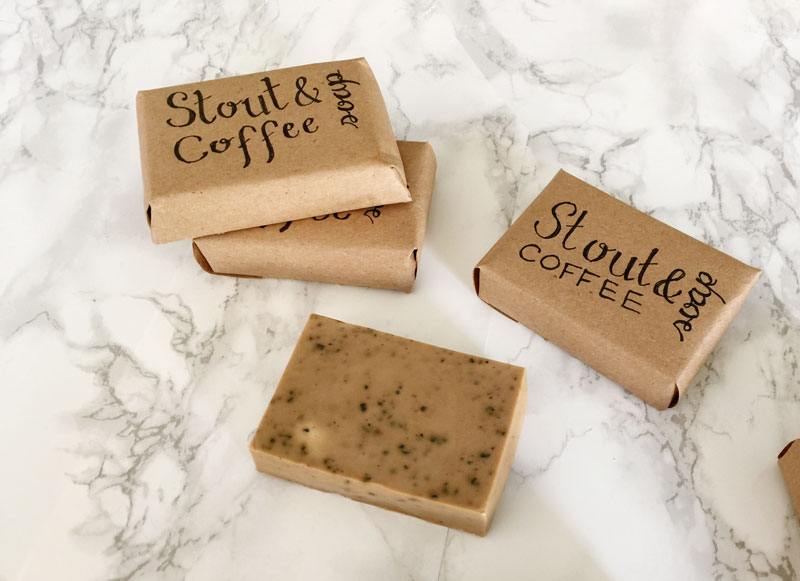 DIY Spoon Ring For Your Boyfriend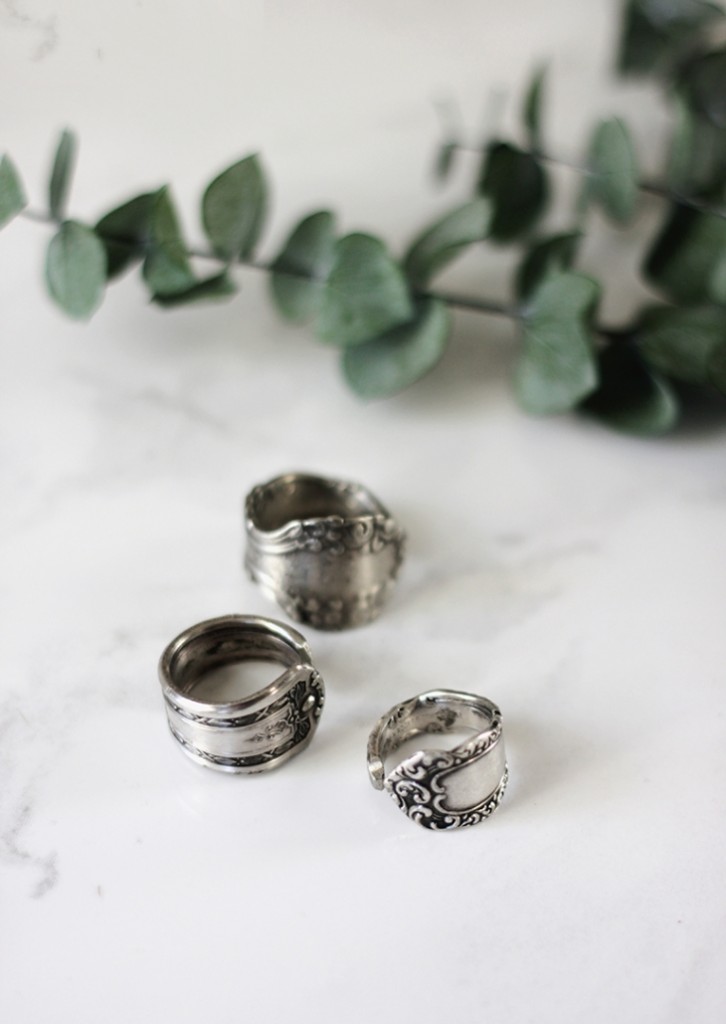 DIY Painted Wood Coasters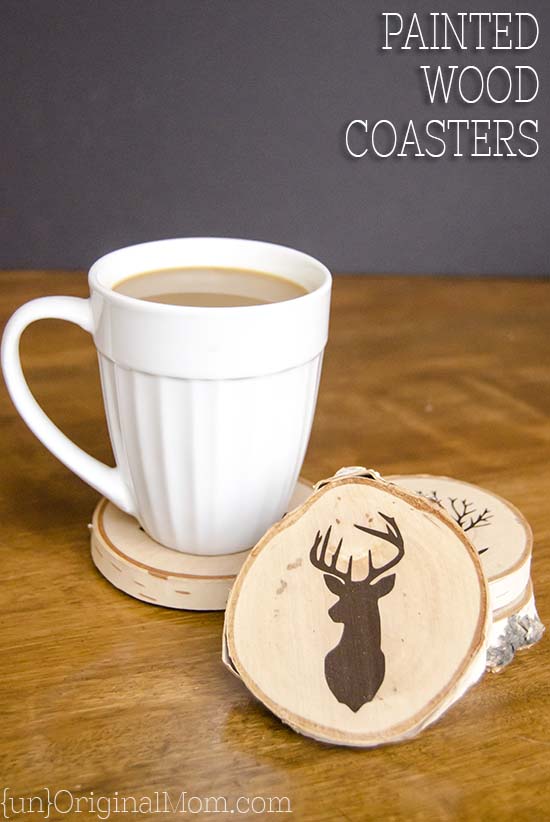 DIY Gold Wins Mug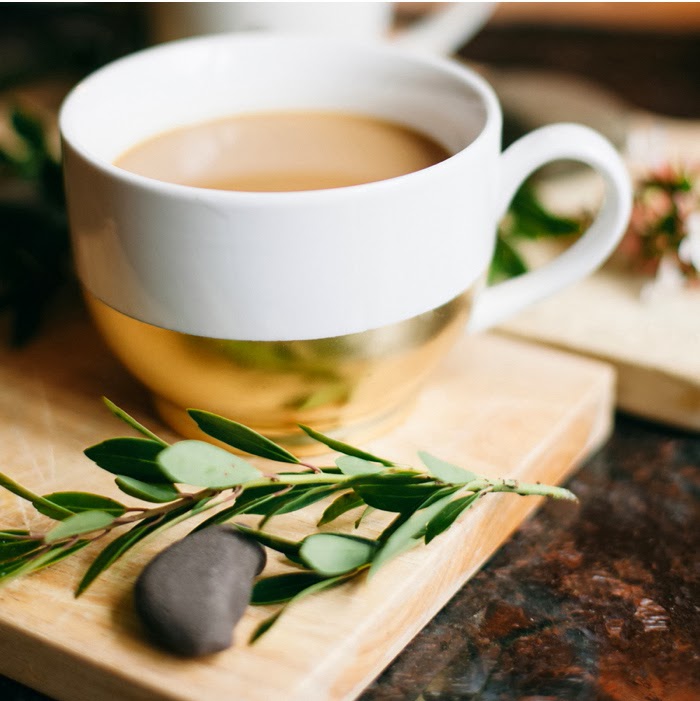 Merry Xmas!