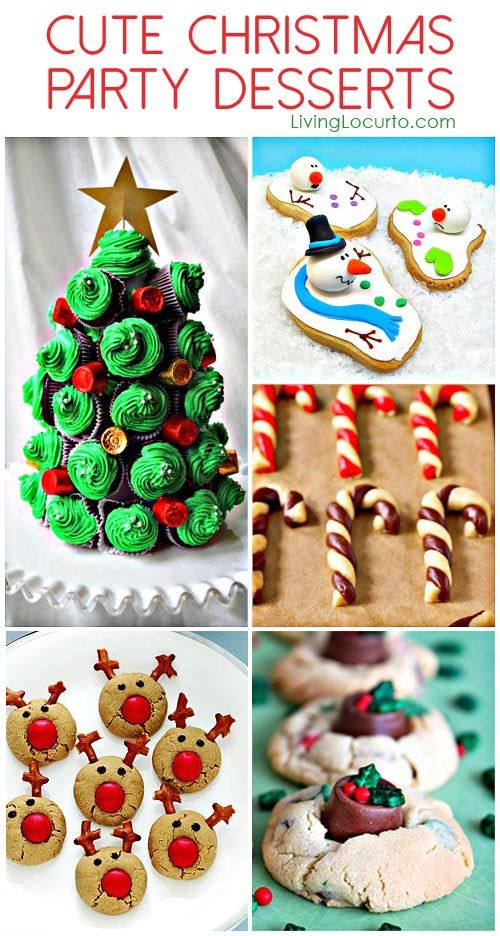 The preparations for Christmas will be in full force now… Gifts for  friends, family, and dear ones, Christmas decorations, baking cakes and cookies … the list is a long one. Kids love to be adored and cuddled. And, when you treat them to lovely delights handmade by you, you will find their happiness breaking all the boundaries! These Christmas treats mentioned below have been handpicked exclusively for each one of you. Treat your children and inner child to some impressive Christmas treats this year!
40 Fabulous Christmas Treats To Impress Every Child
Christmas Tree Rice Krispie Treat Pops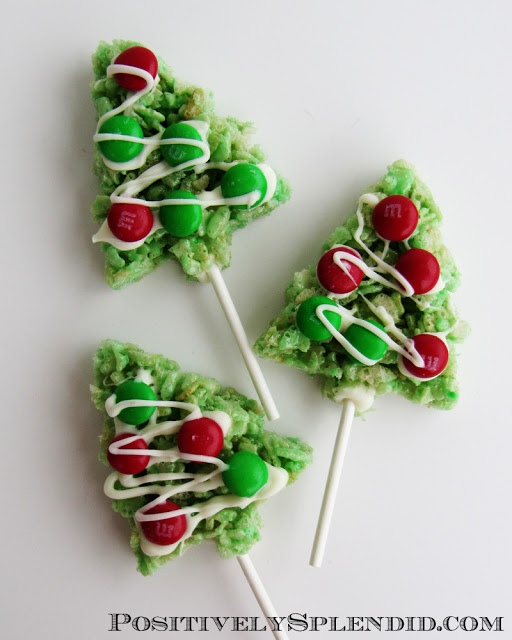 Made from Rice Krispies, this one tastes as good as it looks. Check out the tutorial to know more.
Chocolate Christmas Wreaths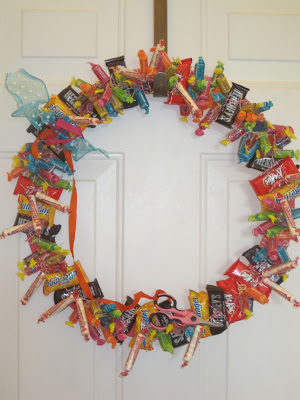 Make use of the countless chocolates from the leftover Halloween collection to prepare this edible wreath. The wreaths made from wrapped chocolates can even be used as a Christmas decoration. Source
Christmas Funfetti Popcorn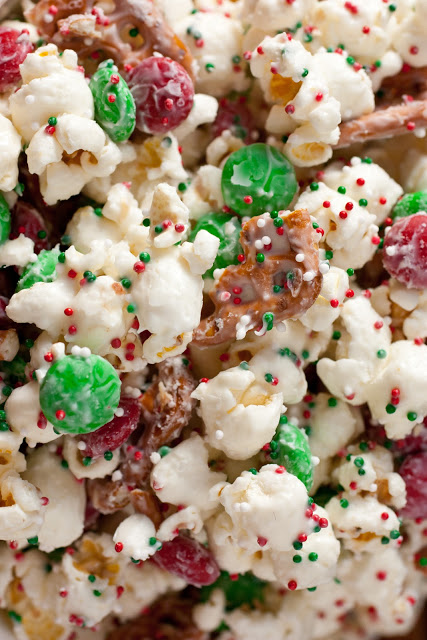 Add more fun to the Christmas meals tables with this fabulous Christmas Funfetti Popcorn idea. Source
Chocolate Dipped Strawberry Christmas Tree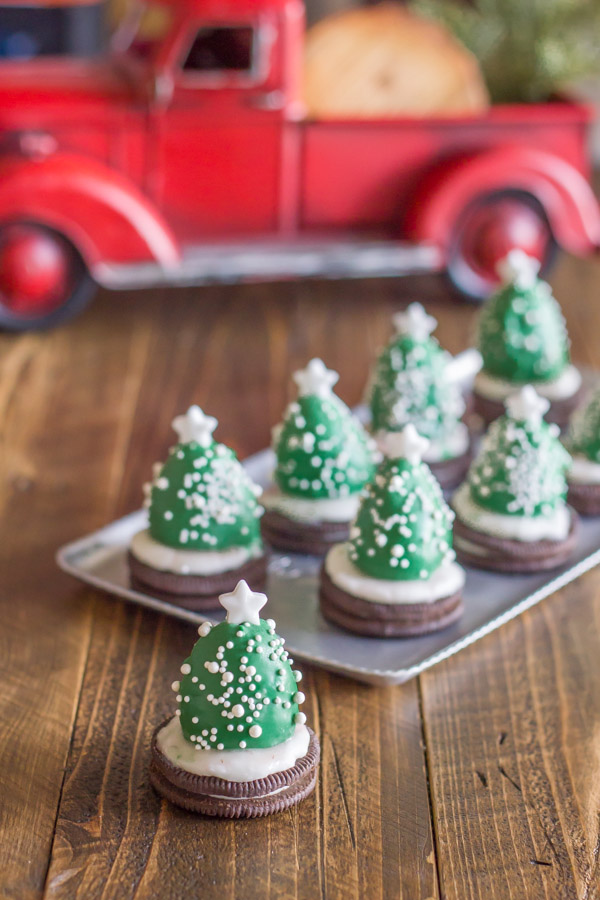 Gorgeous looking strawberries dipped in yummy white chocolate! Wow! You can also do it. Find the recipe here.
Christmas Pretzel Hugs

Share the warmth of Christmas with these edible hugs made using pretzels. The recipe offered at cookingclassy.com is quite simple.
Reindeer Sandwich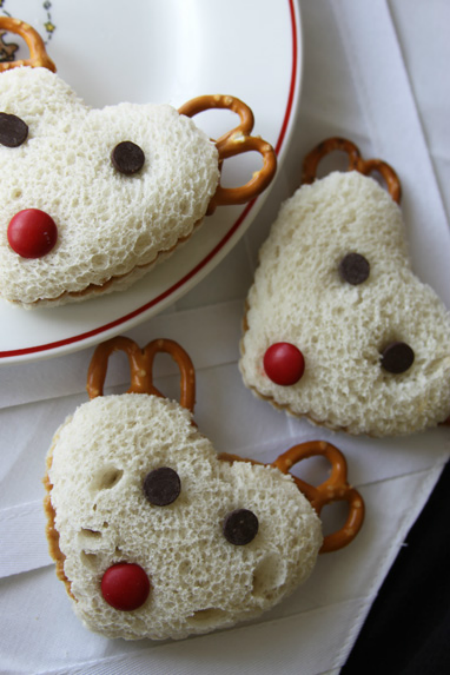 This Rudolph is an edible one and he looks pretty handsome too. Here goes your source.
Chocolate Christmas Mice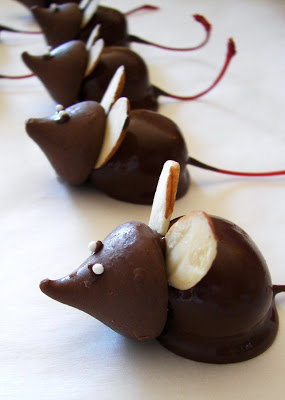 Make sure that your cats do not find their way to these aromatic, flavorful rats. They are meant for you and your little angels. Source
Penguin Cookies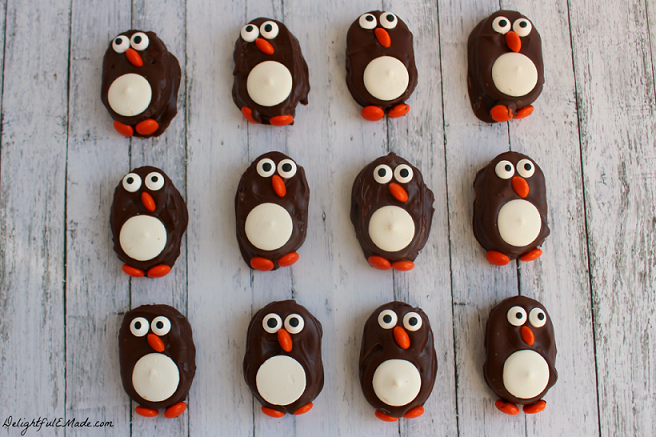 Welcome this winter season and celebrate Christmas in the company of penguins with these darling penguin cookies. A perfect holiday delight, it could easily be included in the Christmas parties and can be served as desserts. Source
Snowman Marshmallows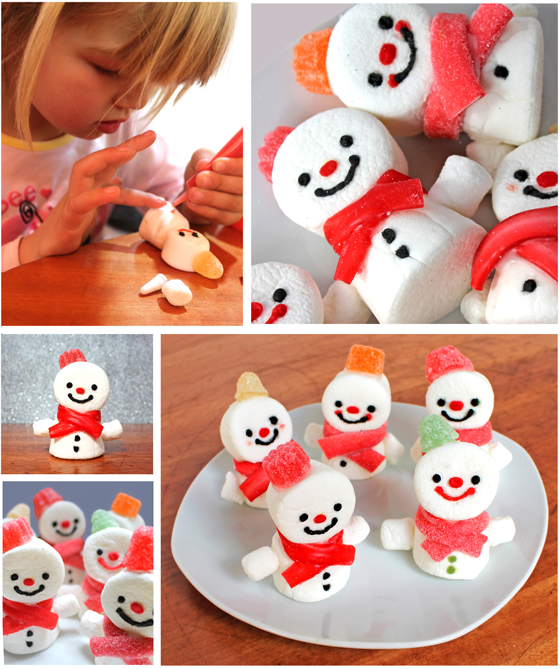 Your kids can make these ones. Include them as a craft idea at kids' party or use them as your Christmas table centerpiece. Either way, they look fabulous. They look so pretty. Don't they? Source
Super Cute Polar Bear Cookies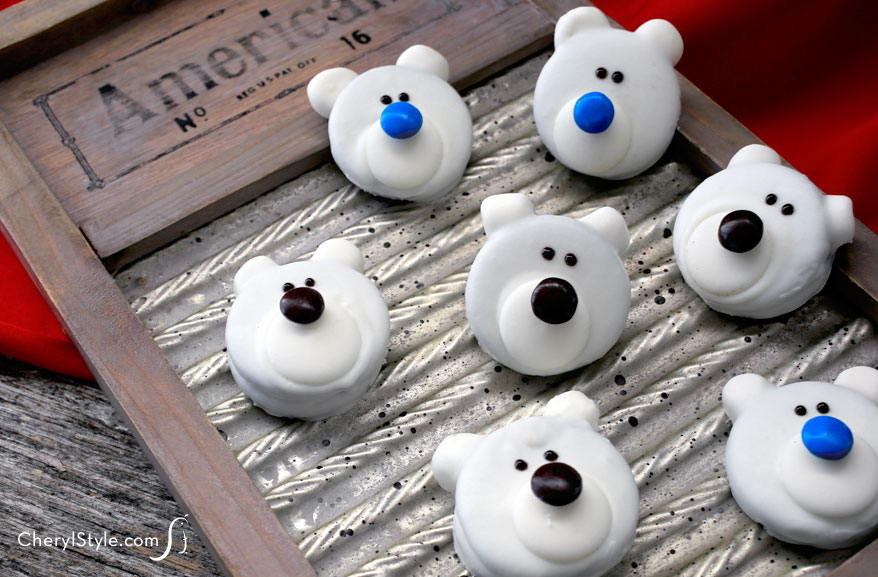 The name suggests that they are super cute. Use your favorite sandwich cookies as the base. And, use the M&Ms to shape the nose and chocolate chips to adorn their eyes. Source
Oreo Reindeer Pops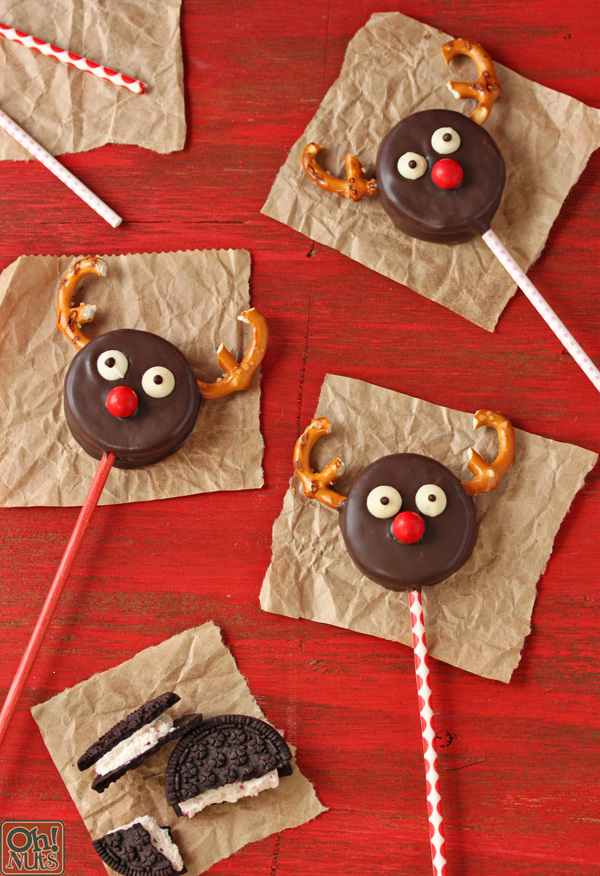 These pops look gorgeous! You can use orange or strawberry flavored sandwich cookies as the base. Their pretzel horns do look fabulous, but are edible. Source
Rolly Poly Santa Cookies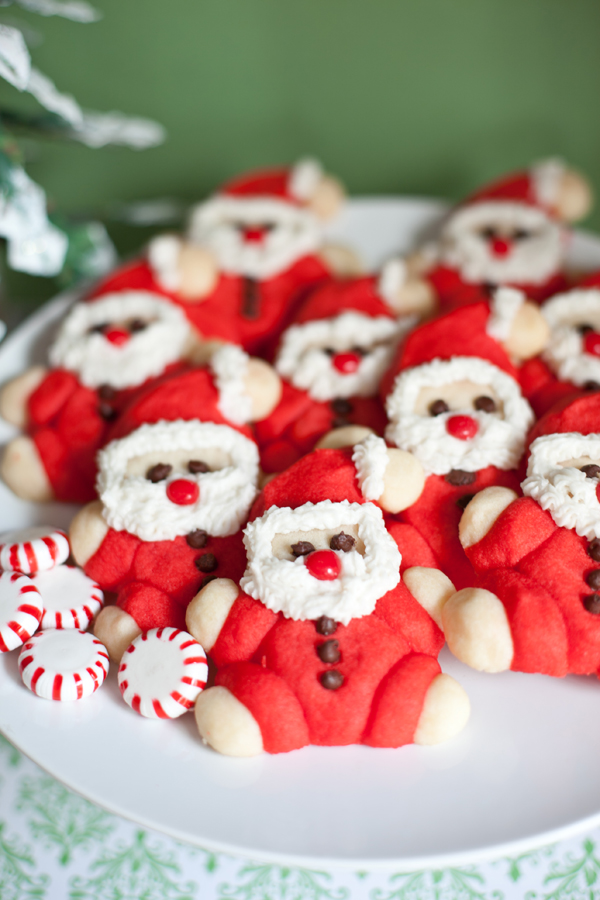 The cute and chubby Santas filled with cream just melt in your mouth. Try to limit the consumption as they are laden with sugar and calories. Source
Peanut Butter Christmas Cookies Stockings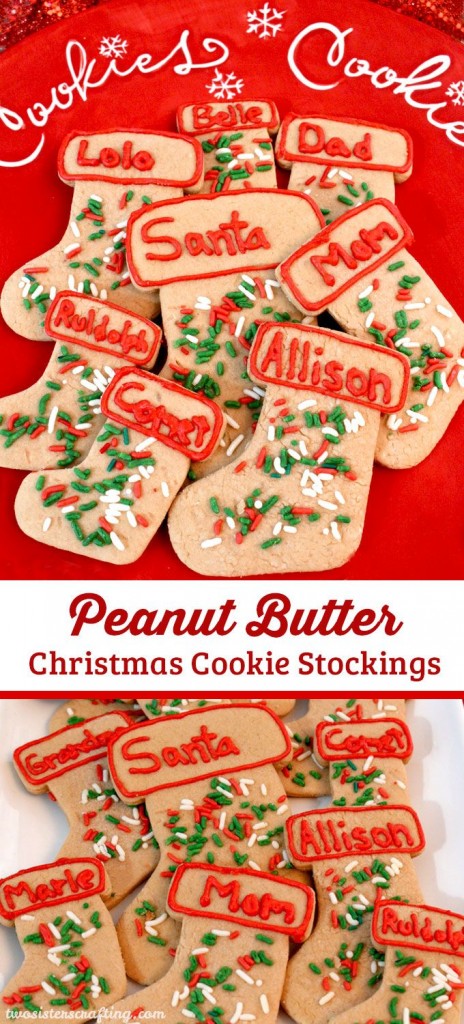 Treat your inner child to some goodies this Christmas with these peanut butter cookies. Source
Nutter Butter Polar Bear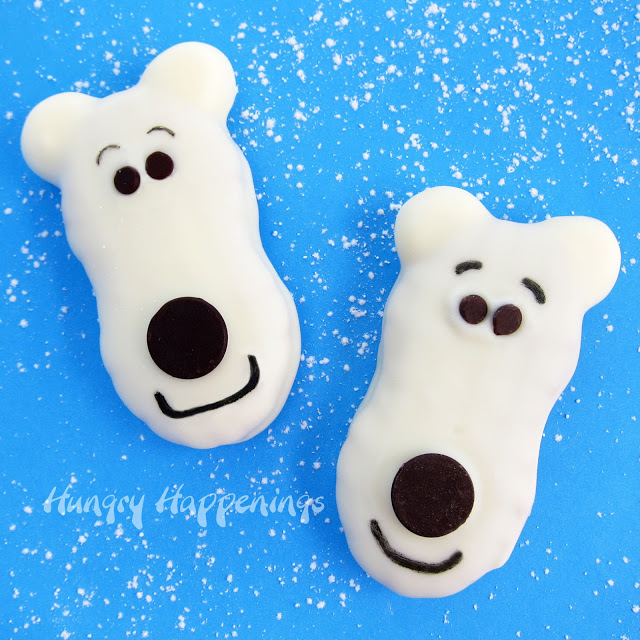 Yummy, yummy! Buttery, buttery! The polar bears look mouthwatering! Source
Chocolate Marshmallow Sticks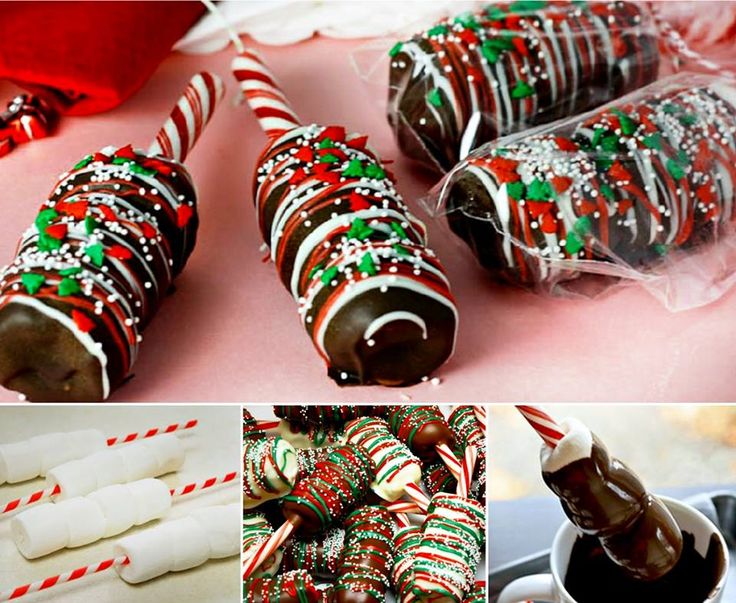 Marshmallows dipped in chocolate and rolled in funfetti…. Wow! So simple, yet they add so much of hue and fun to your Christmas parties! Source
Hot Chocolate Spoons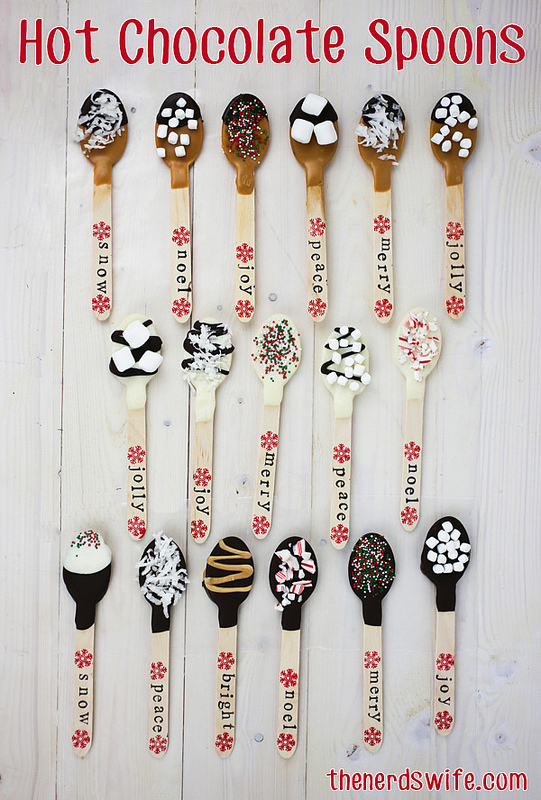 Serve love and warmth in small doses with these lip smacking hot chocolate spoons! Source
Christmas Cornflakes Wreath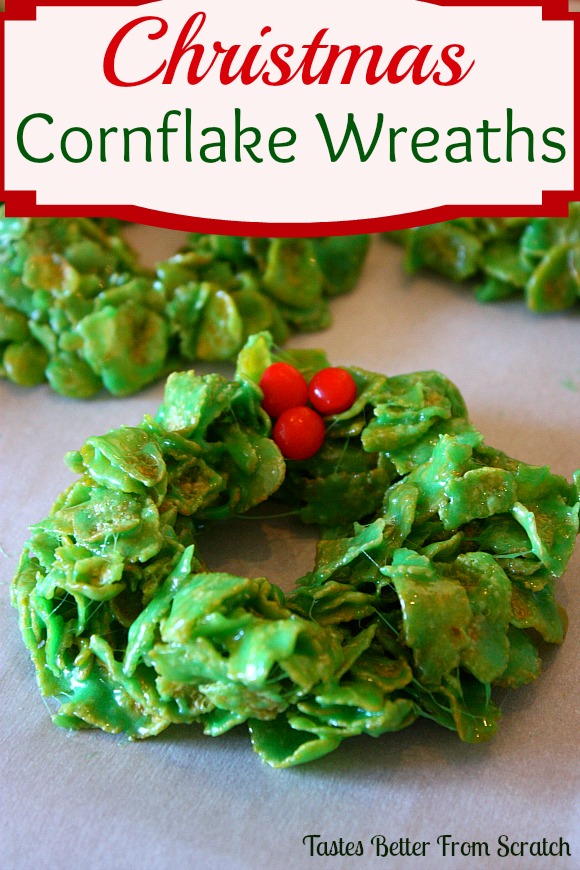 Transform your breakfast cereal into a mesmerizing edible Christmas decoration with this Christmas Cornflakes wreath idea from prettyprovidence.
Sleigh Riding Teddy Bears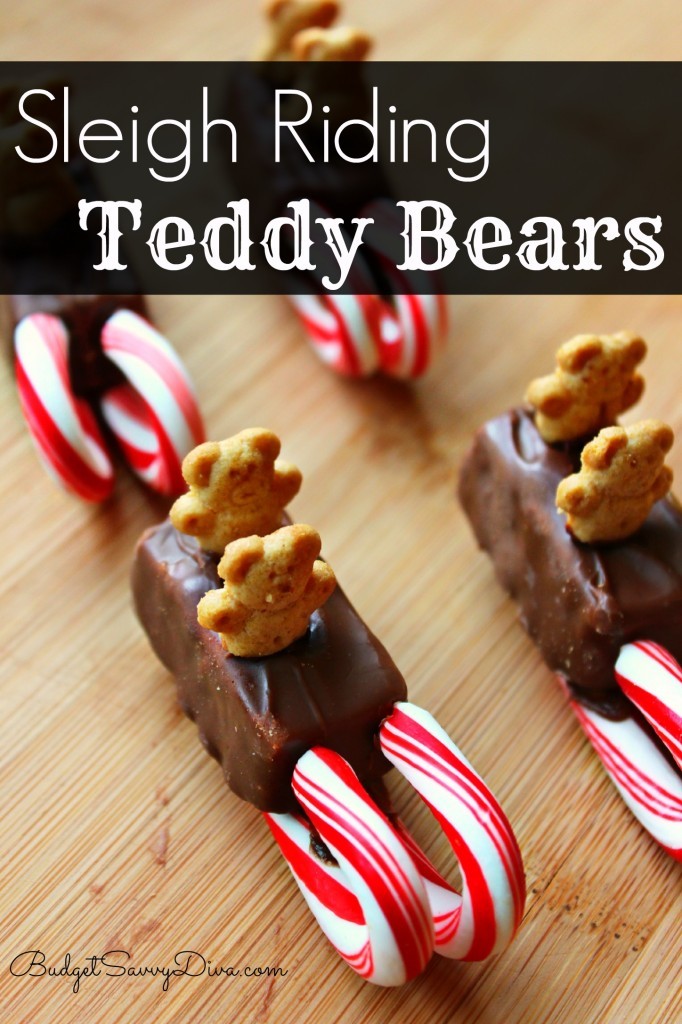 Dance through the snow,
In a one Snickers open sleigh,
Over the tables we go,
Bearies dancing all the way! Source
Snowball Cookies

What is a Christmas celebration without snow? Try these edible snowballs to add more fun and frolic to you party. Source
Candy Cane Hearts

What are your thoughts? Source
Christmas Tree Brownie Pops

Falling short of time to put together a Christmas tree? Don't worry. You can now prepare these easy brownie trees to add more glitter to your Christmas decorations. The Christmas tree pops tutorial from fiveheartathome is a great way to learn how you can do the same. Source
Melting Snowman Oreo Balls

Oh! Oh! The snowman is melting… But they look so inviting, don't they? Source
Santa Hat Brownies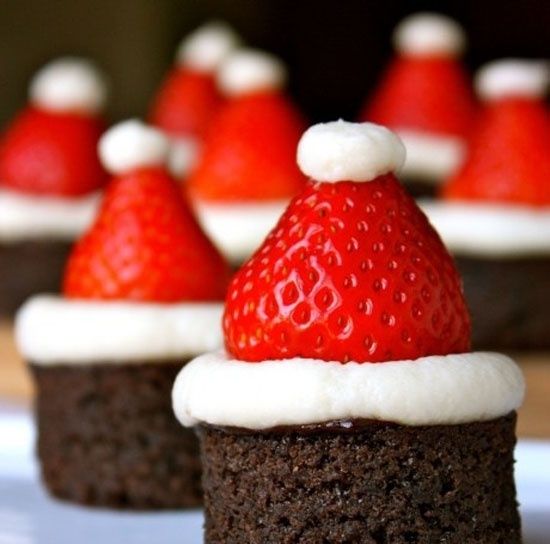 Hey Santa! Your caps are with us, adorning our brownies. Use the recipe from lifeloveandsugar.com to prepare your brownies. The recipe is quite simple and can be followed by anyone easily. Allow the brownie enough cooling time before your start the decorations. Place a sliced strawberry atop the brownie slices and top off with a little fresh cream. Your Santa Hat Brownies are ready to be served!
Marble Sugar Cookies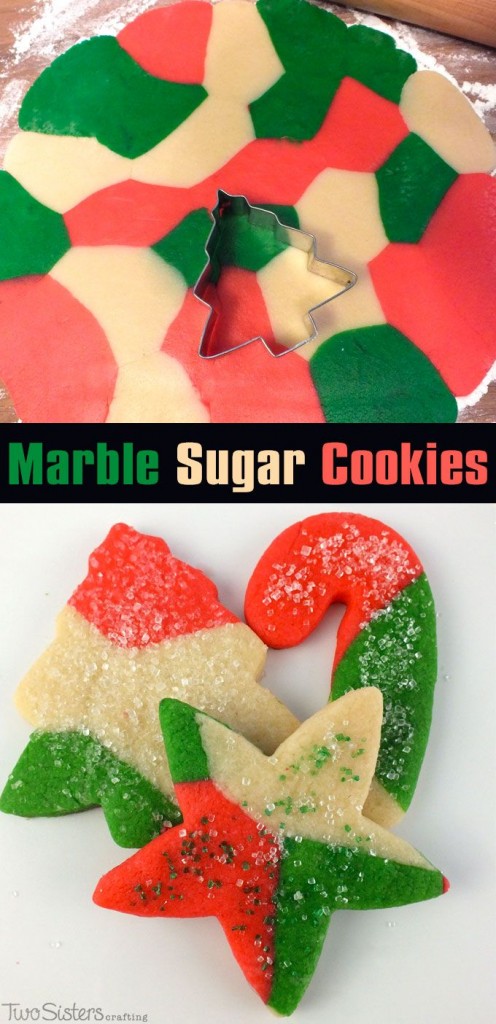 Stars, Christmas Trees, and Santa sticks – all of them are edible too! Wow! I would love to try them this Christmas. Why don't you also try? The tutorial is right here… Source
Candy Cane Kiss Cookies

Treat your little ones with some really marvelous and mouthwatering delights with thse Candy Cane Kiss Cookies. They are easy to make. Check out right here to know more. Source
Chocolate Pretzel Snowman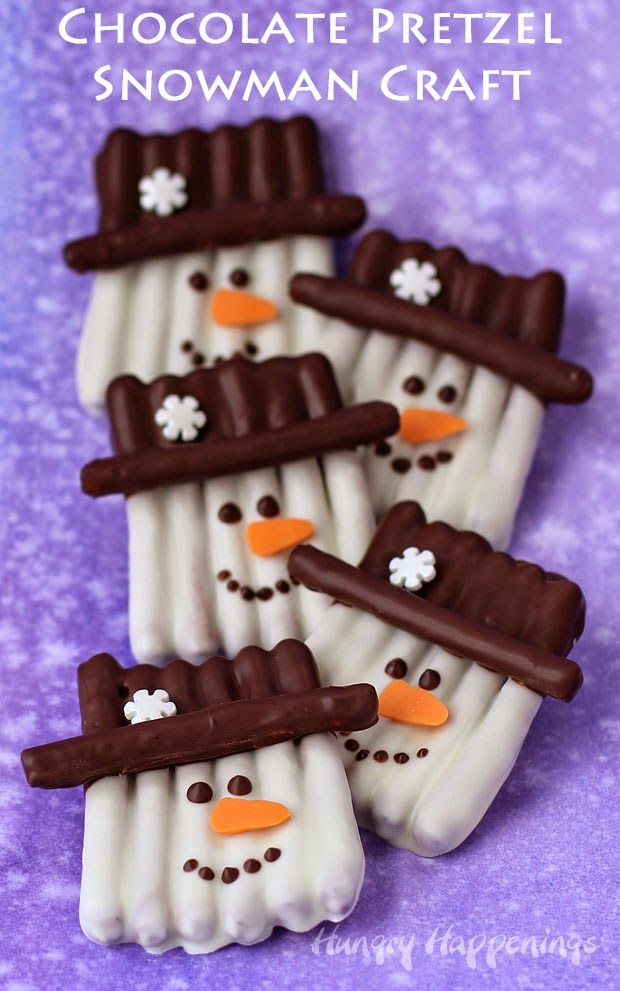 Transform your chocolate pretzels into these cute looking edible snowmen. You could ask your kids to lend a helping hand… They would surely help you! Source
Sticky Buns Christmas Tree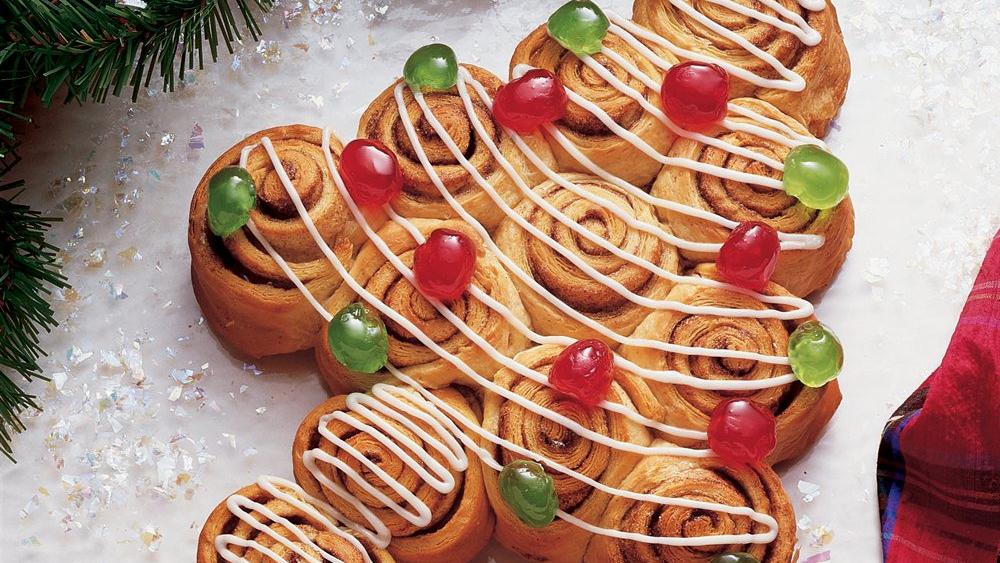 Wish your family a merry Xmas with this beautifully crafted Christmas tree. Source
Snowman Hat Pops
How do they look? Impressive, right? The recipe is right here…
Mini Gingerbread Houses
So cute… Source
Peppermint Oreo Krispie Treats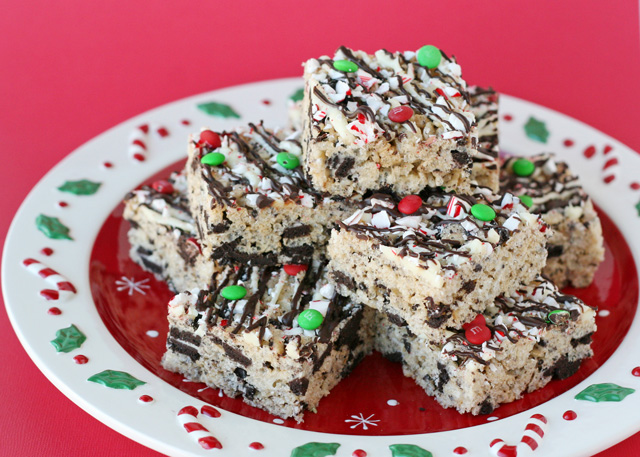 Mouthwatering… Source
Marshmallow Frosty Hats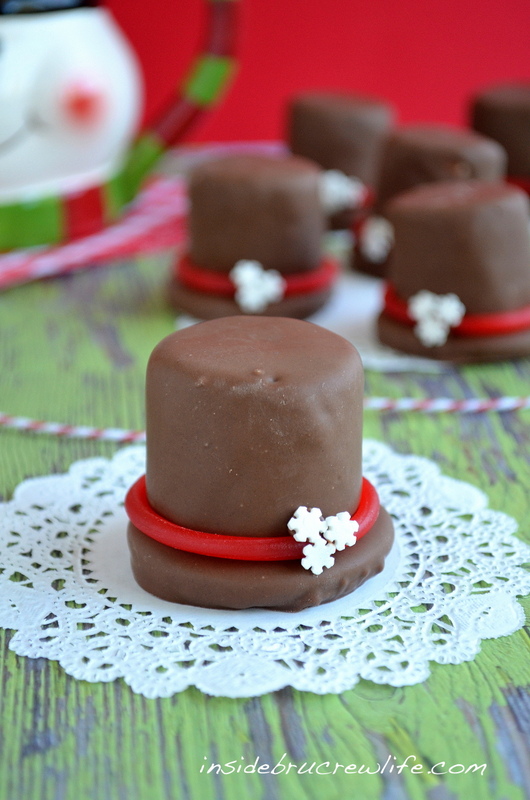 What are you thinking? Source
Gelatin Bubble Christmas Cupcakes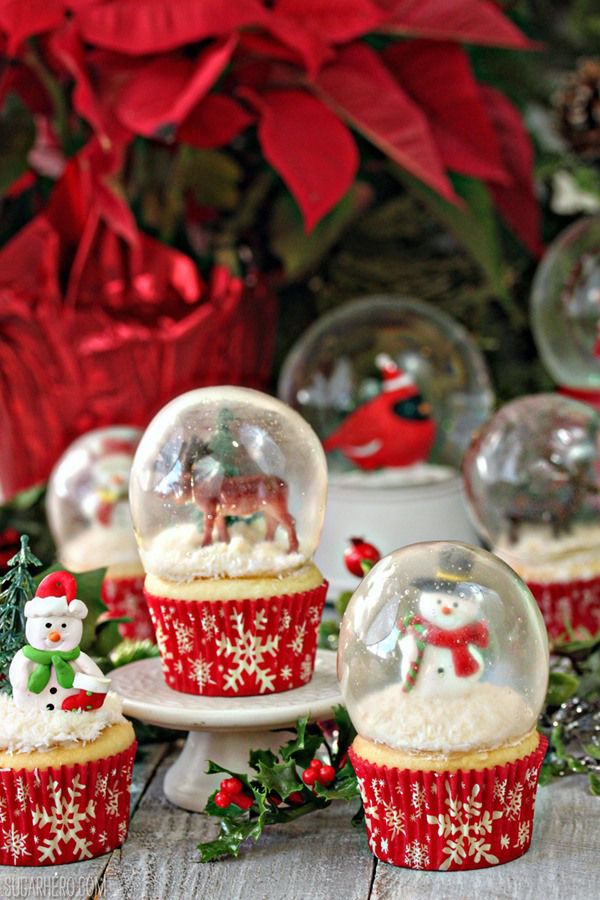 Gorgeous! Source
Chocolate Christmas Tree Cupcakes with Cream Cheese Frosting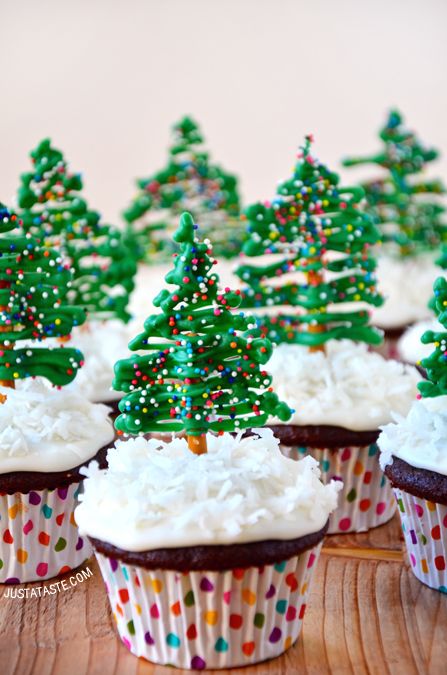 Words fail me! Source
Santa Upside Down Cupcake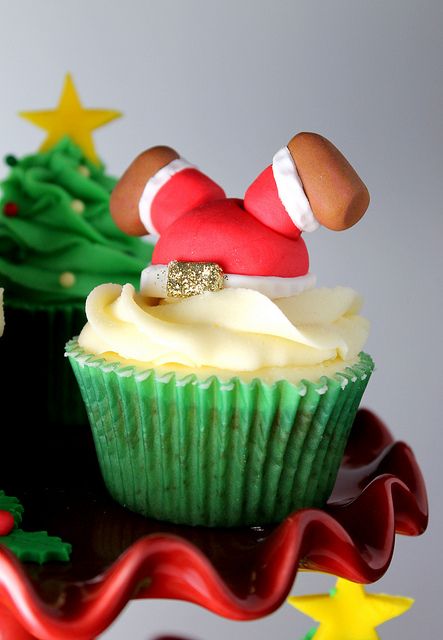 Let Santa have a great time dunking himself into the lush, creamy cupcakes! Source
Christmas Tree Pumpkin Cupcakes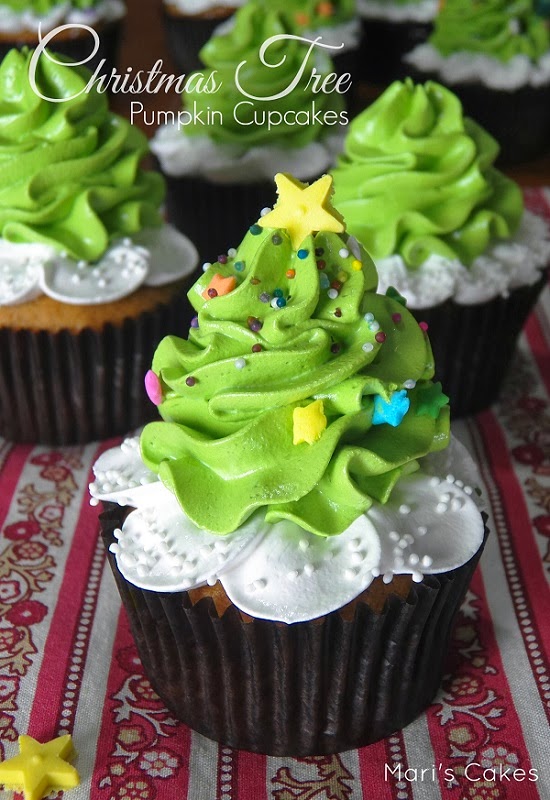 Lovely! Source
Chocolate Peppermint Christmas Cupcakes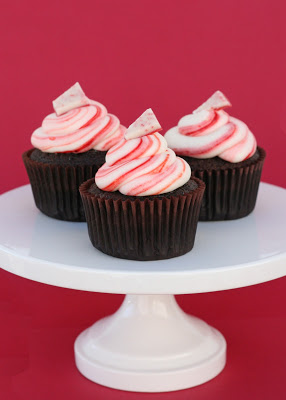 Edible Christmas Wreath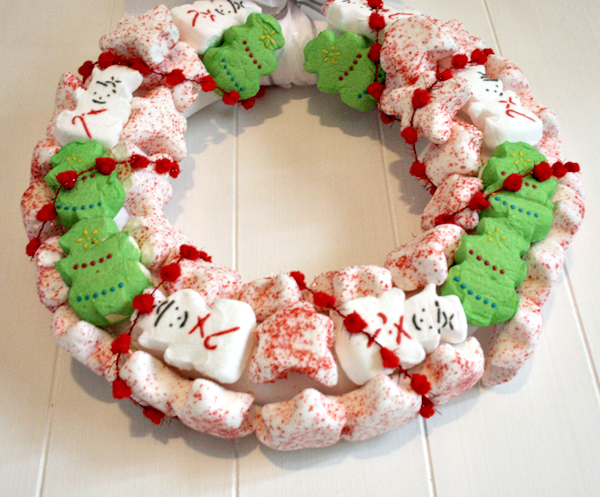 Peppermint Mocha Christmas Cupcakes

Gingerbread Cupcakes with Cinnamon Cream Cheese Frosting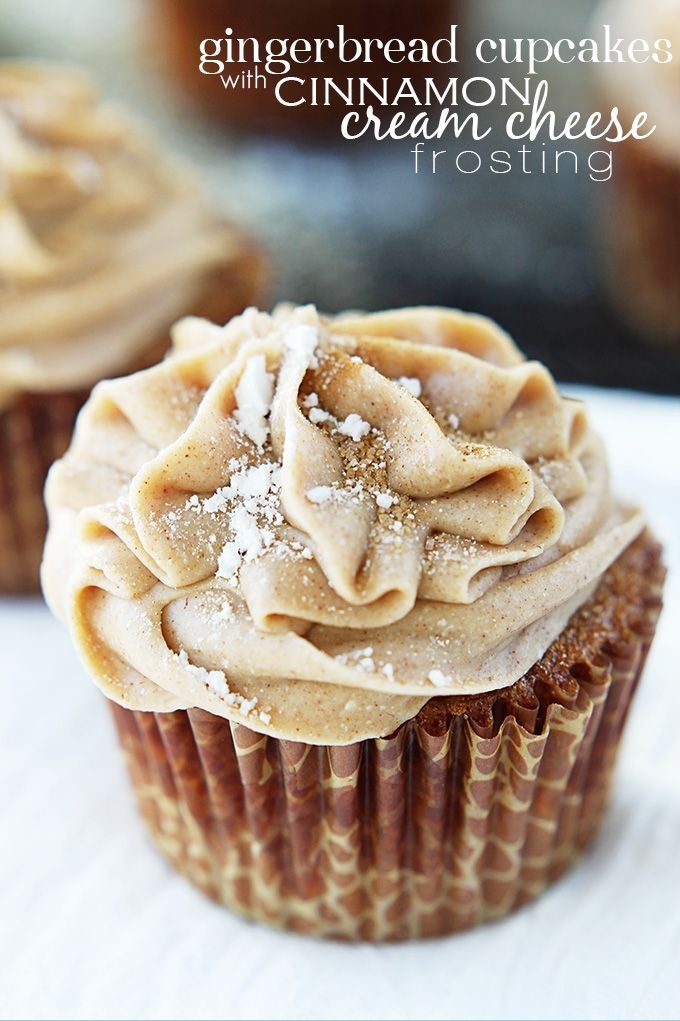 Lovely! Source
Oreo Elf Feet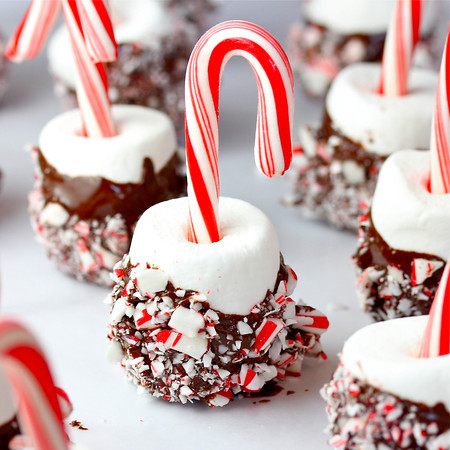 What are your plans for Christmas treats? Share with us!
Wishing you all a very happy and fun-filled holiday season! Merry Xmas!