You don't have to spend so much for just one day of the rest of your lives to make it meaningful and memorable. You can have a wonderful wedding at an affordable price. All you need to do is get your creative juice flowing and think outside of the box. There are many creative DIY ideas that can help you save on costs and make your wedding even more meaningful. Here are some DIY ideas to jumpstart your own wedding plans.
DIY Wedding Reception Decorations
The wedding reception is where the guests gather around to celebrate and toast to the newlyweds. It is a festive, beautiful affair and you need to make sure that you create an equally lovely and unforgettable setting for everyone.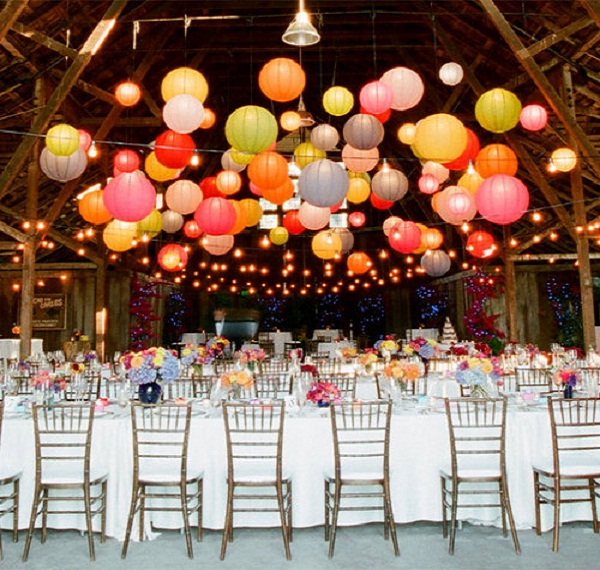 There are many ways to liven up a bare room. One easy way to do it is to hang lanterns and lights from the ceiling to produce a floating lantern effect on a night sky. It doesn't take a rocket scientist to figure out where to hang the lanterns or how far apart they should be from each other. They can be at random sizes and heights, a fun activity that you can even do with kids and friends. To complement the effect, you can hang a string of lights parallel from one another. You can make use of your old Christmas lights that gets used only once a year! The ceiling already brings life to the room. You don't have to worry much about the tables then. You can throw on a plain table cloth and put some flowers on the table and you are good to go.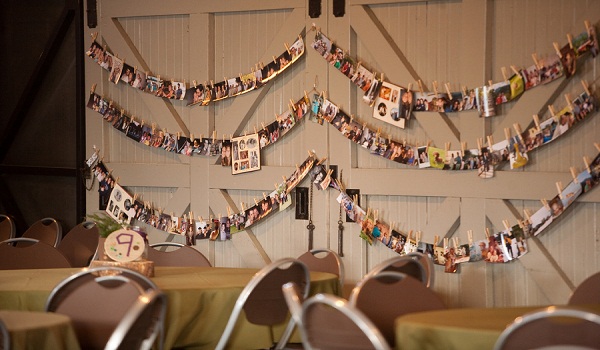 To keep your walls from being bare, you can string along a collection of pictures. Use clothesline wire or strings and clips to keep them together. This gives a more personal touch to the room and it will also excite your guests as they can see the moments and memories you shared as a couple.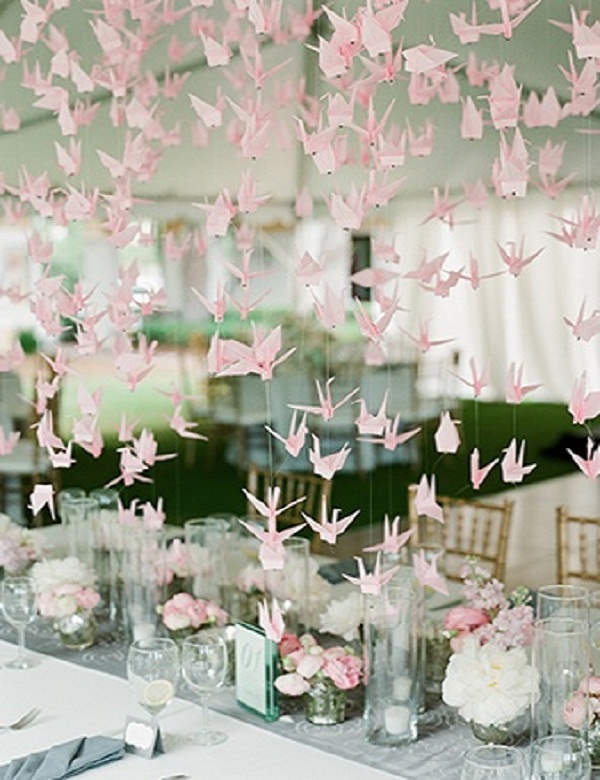 You can also practice your origami and create a curtain like effect to decorate your reception. You can match the colors of your origami pieces with your wedding motif to create a harmonious effect.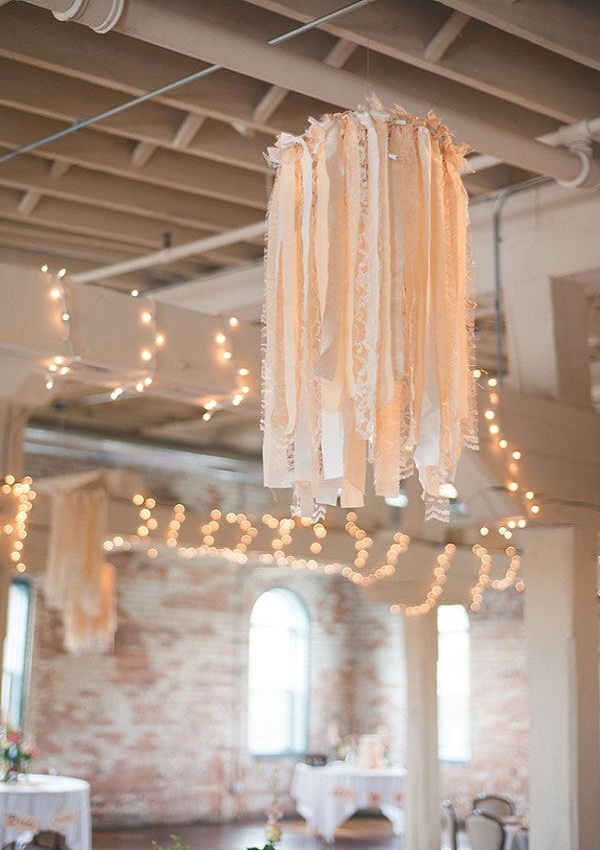 You can collect scraps of cloth and bunch them together in clusters. You can suspend these from the ceiling using thin curtain rods and nylon strings. You can go with a myriad of colors or stay in the same color palette as your motif depending on the effect you are driving at.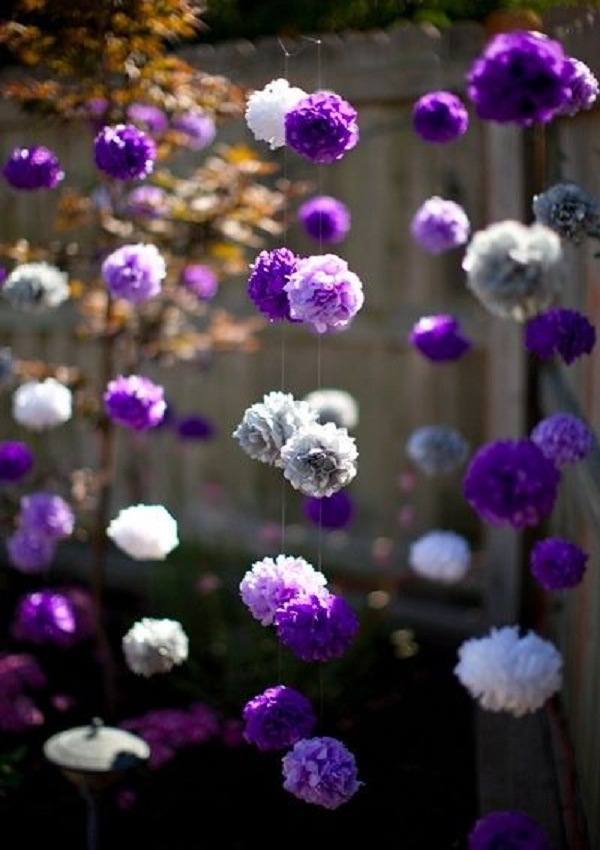 Creating flowers from Japanese paper and stringing them together also creates lovely curtain effect that can accent your wedding reception.
DIY Wedding Table Decorations
A lot of attention goes to the tables during the wedding reception. Create beautiful centerpieces and accent your table with creative frills and ideas.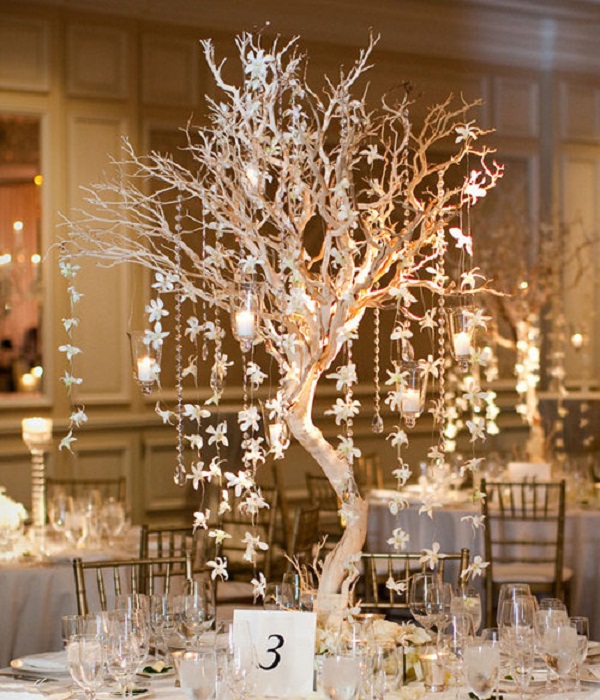 You can be creative and think outside of the box in decorating your wedding table. You can use a dried out branch that you can just pick out from your backyard and clean it up. Once you have cleaned it up, set it up on the table with a solid base to keep it from falling. You can then hang things from it like flowers and candles.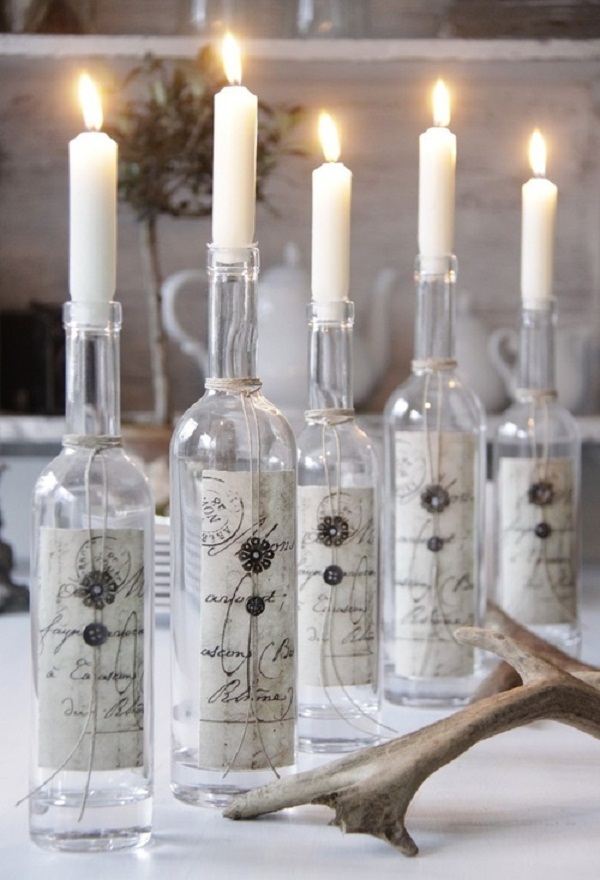 You can decorate old bottles with strings and stationaries to create a simple yet beautiful candle holder. These are especially lovely to look at on your wedding tables.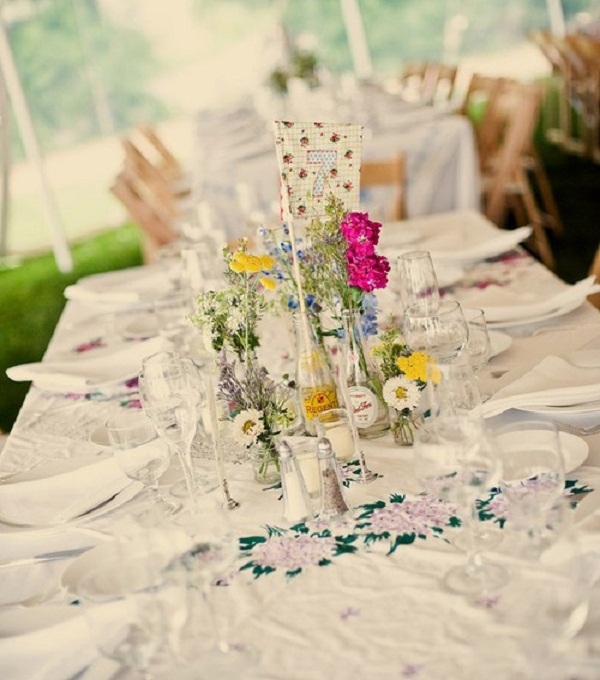 You don't have to hire a florist for your wedding table needs. You can gather assorted wild flowers and put them in lovely bottles and jars, depending on the size of the flowers. So that they wouldn't look bare, it is best to group a couple of flowers instead of having one single solid centerpiece.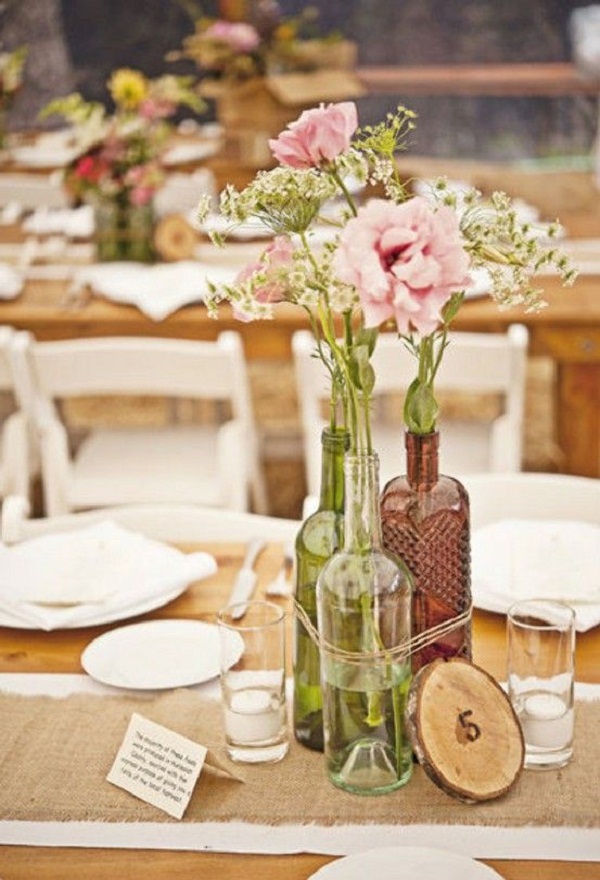 Another twist to the bottles used as vases would be finding different colored bottles and then stringing them together. This creates one solid centerpiece but it wouldn't look too small.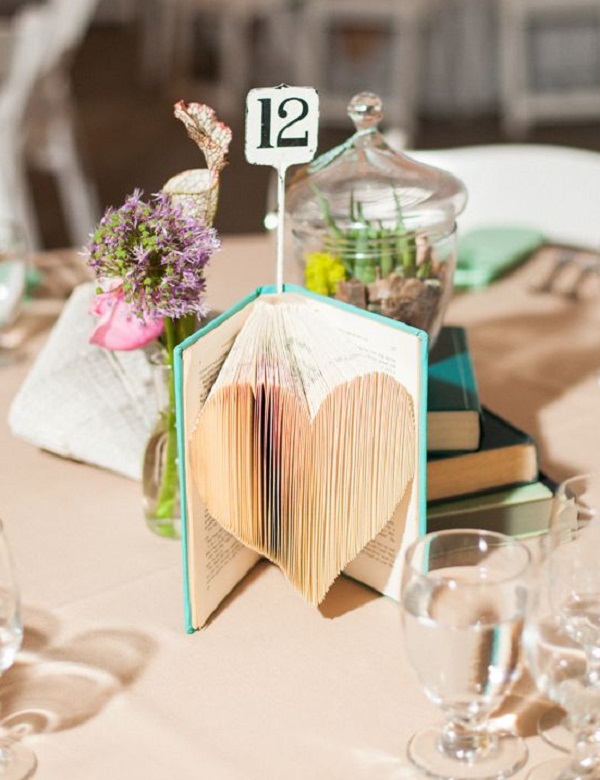 You can use books as your centerpiece as well. Mixing them with flowers add a different flavor to your traditional centerpieces. You can also carve out heart shapes on the pages to create a wholly different look.
If you don't have enough table covers to go around, you can make your own table covers. You can use old scraps of cloth and tie them on a piece of string. Tack the string along the table and you have a creative and inexpensive skirt for the table.
DIY Rustic Wedding Decorations
Rustic weddings give off a country vibe that is very relaxed. Such events call for a simplistic use of what is available.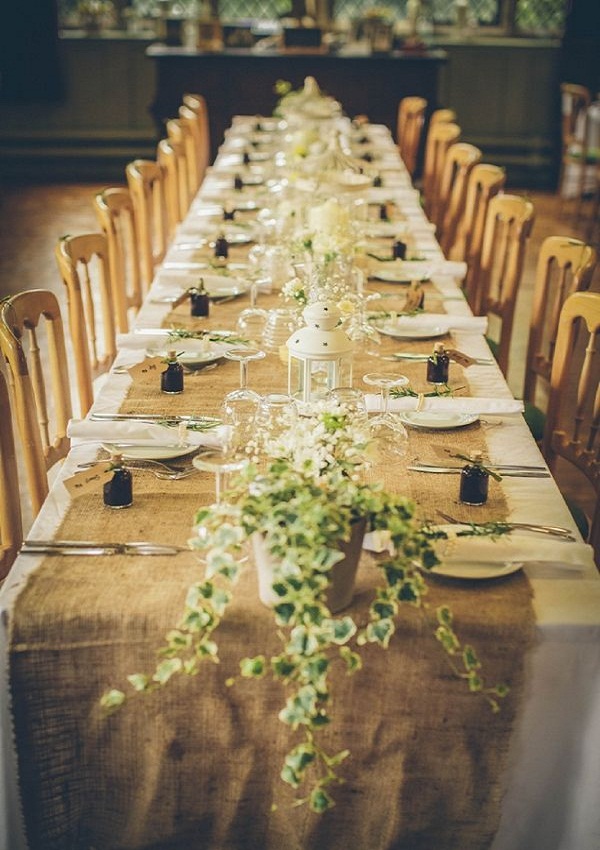 You can use a knapsack as a table runner and put real plants on table. You can keep your chairs bare to emphasize the beauty of the wood finish.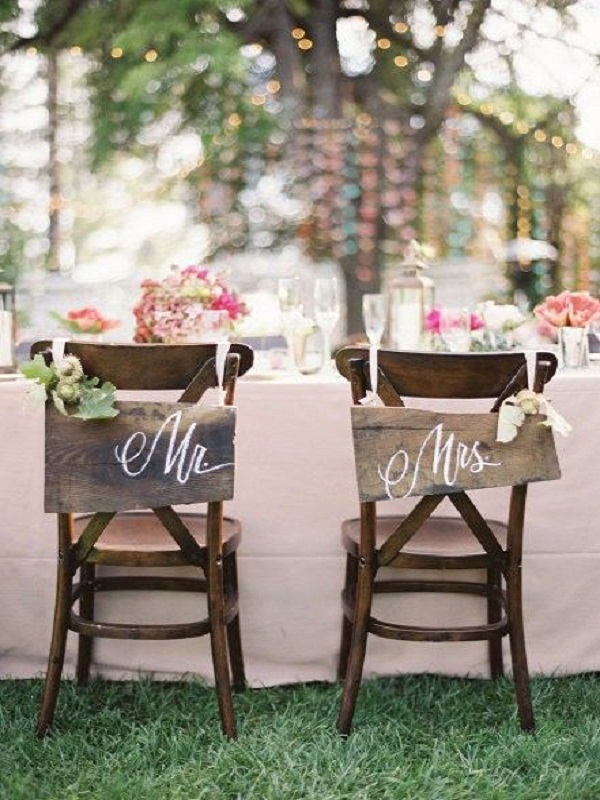 You can add a touch of whimsy through the use of a broken board to mark the seat of the bride and groom.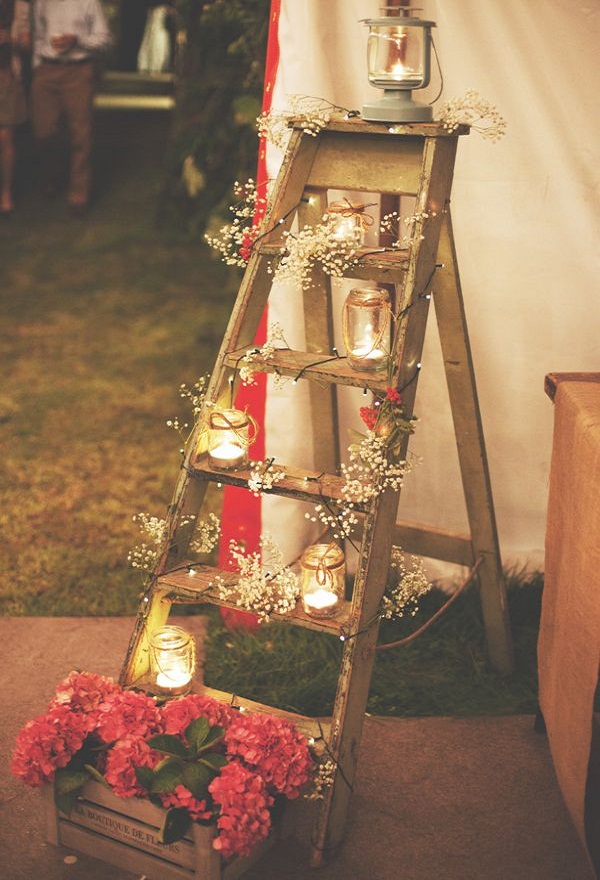 Ladders can also be used as a decoration. Add some flowers, candles and a string of lights and you instantly have a priceless wedding decoration.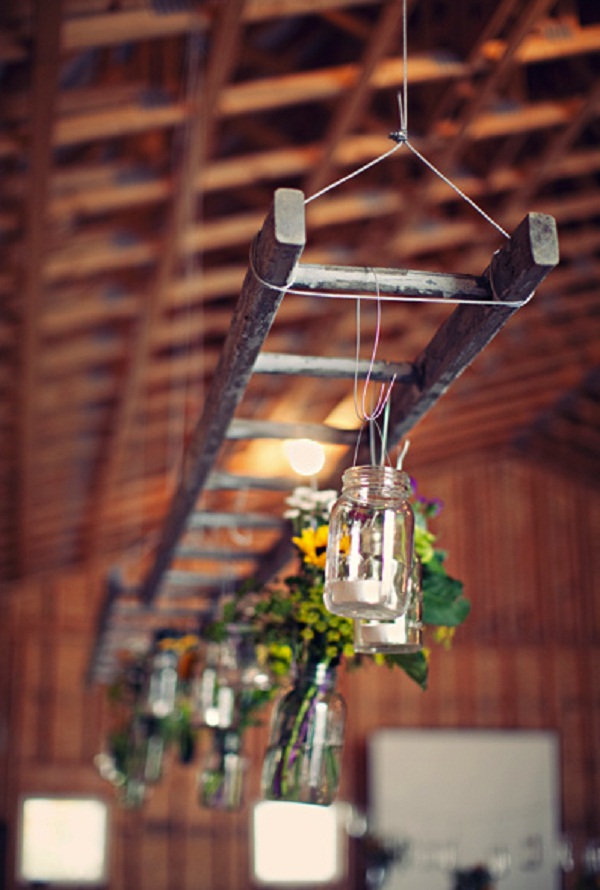 You can even suspend the ladders from the ceiling and use it to hang flowers as well. This way, the flowers don't have to be so far apart from each other.
DIY Cheap Wedding Decorations
One of the reasons why DIY decorations are popular is because they are inexpensive. However, there are even some DIY ideas that are costly. You can use materials that are already in your house to further save on costs.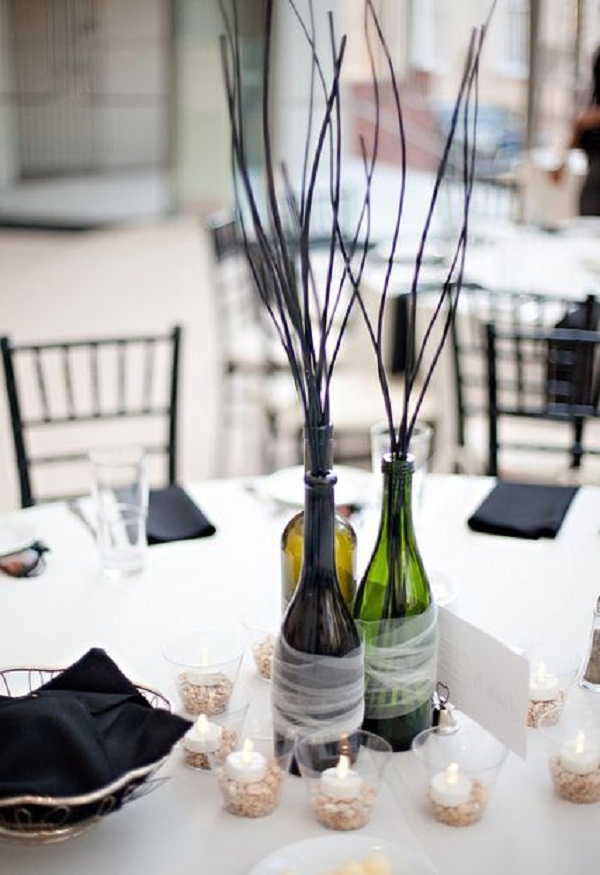 Centerpieces can made from old wine bottles and you can place treated twigs in lieu of flowers. These you can find in your backyard or trash cans. These junk can be transformed into elegant looking centerpieces and decorations.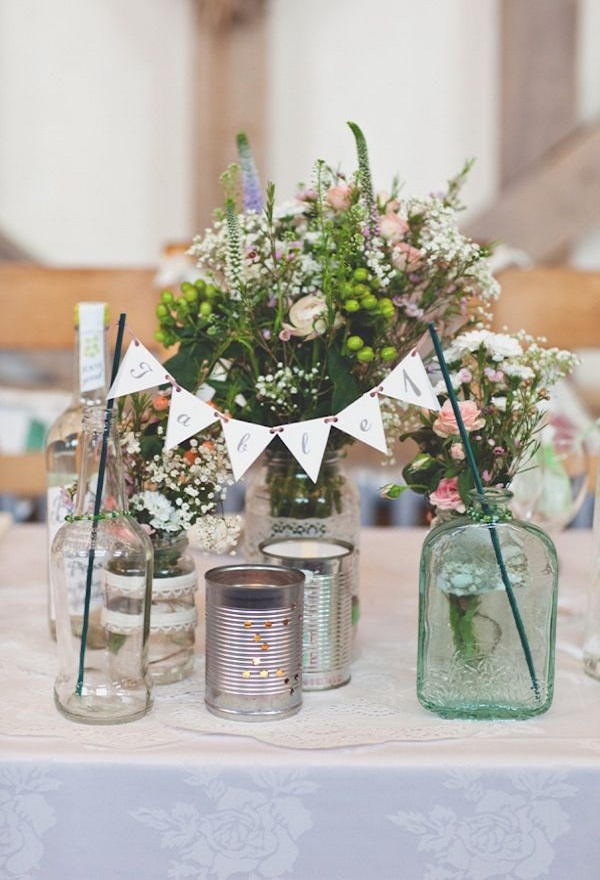 You can also make use of cans and empty jar bottles. You can use them as vases or candle holders.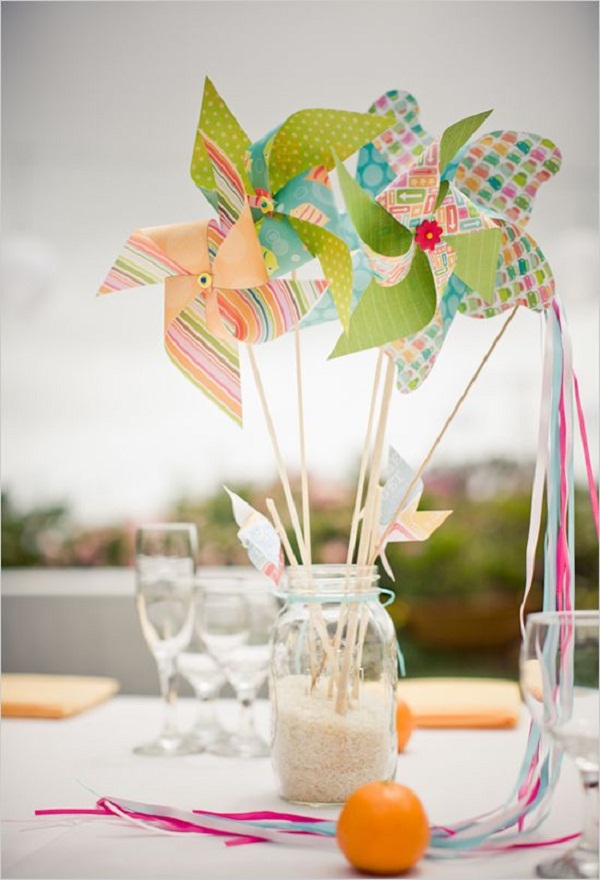 You can make paper windmills from colorful magazines and use them instead of flowers. This is especially lovely when you have an outdoor themed wedding.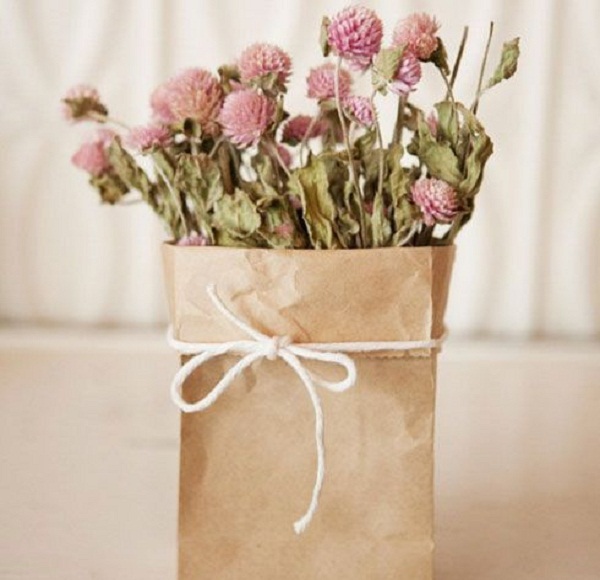 You don't have to spend on looking for beautiful vases. You can use paper bags instead of the usual glass vase. This adds even more color and texture to your flowers.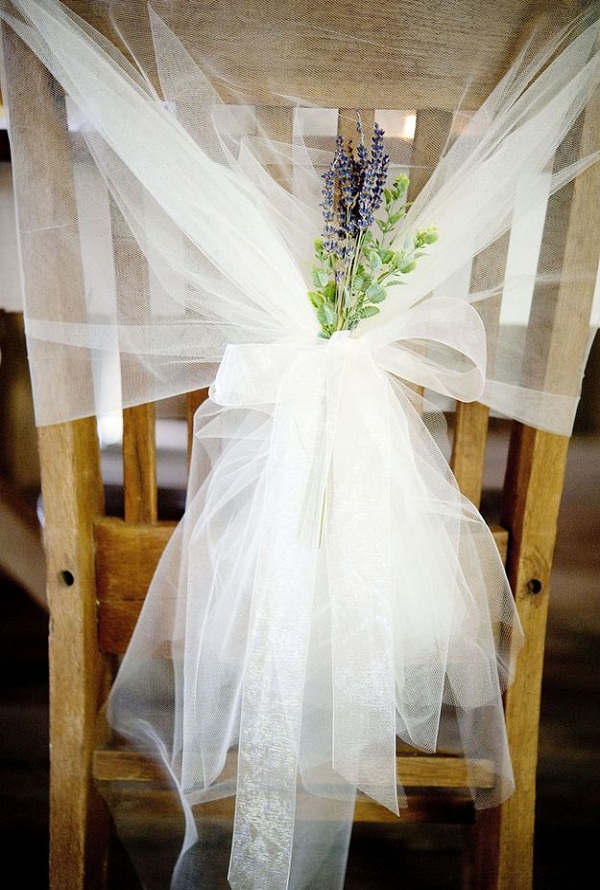 For the chairs, you can tie a sheer looking cloth on the backrest and place a sprig of flowers on the knot.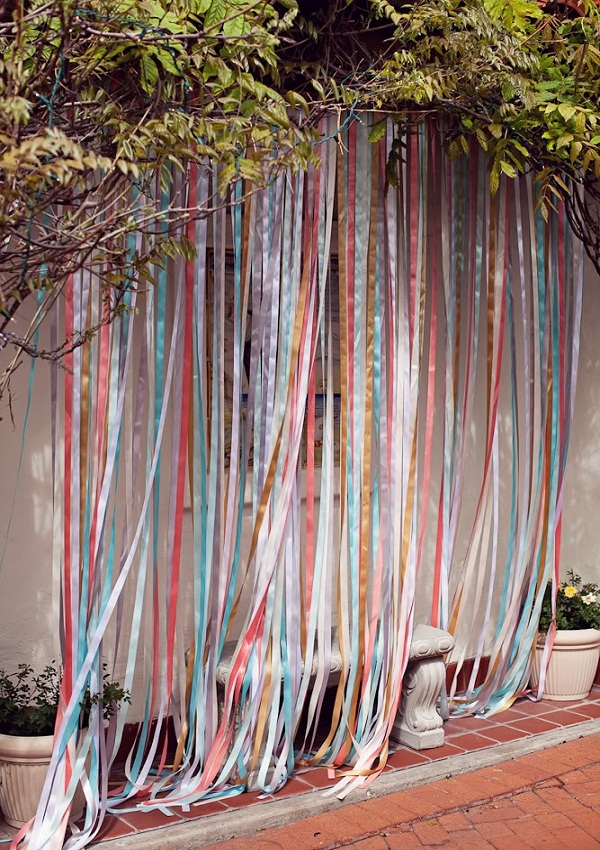 You can create curtain like effects from ribbons and long scraps of paper. Mix them up to create a multi-colored effect.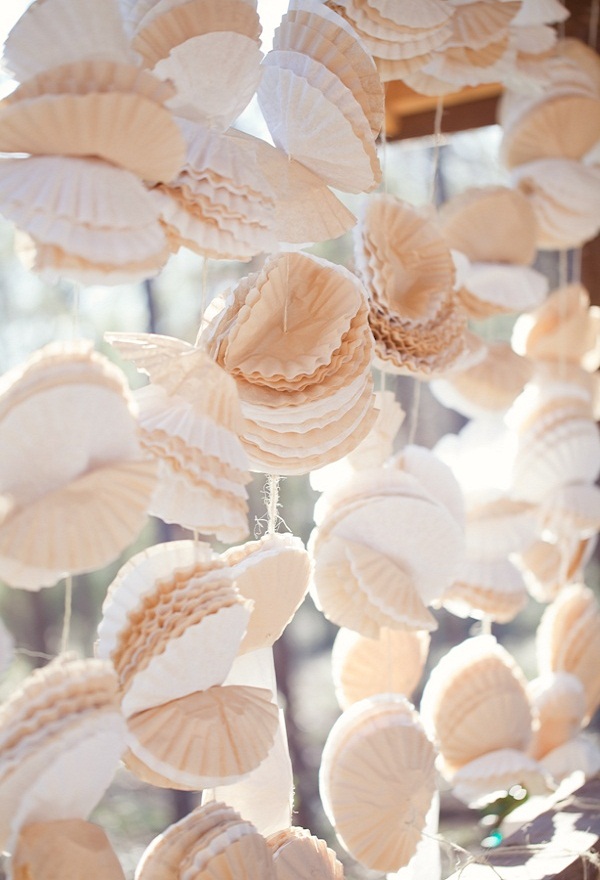 Coffee filters can also be used to create curtains to hang around your reception area. They can actually be recycled as wedding decorations.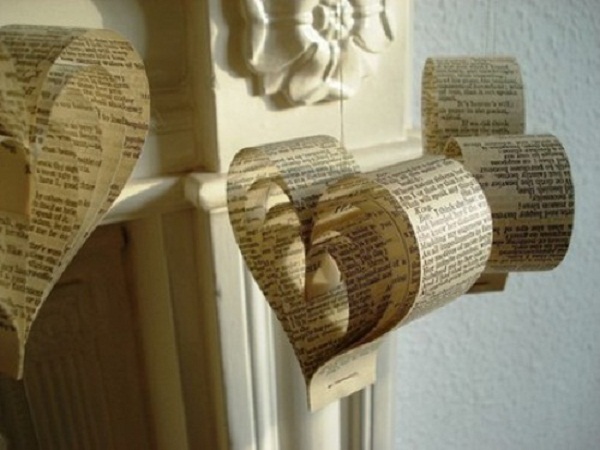 Even old newspaper and book cutouts can be used to grace your wedding reception. Shape them into hearts while creating a layering effect.
DIY Outdoor Wedding Decorations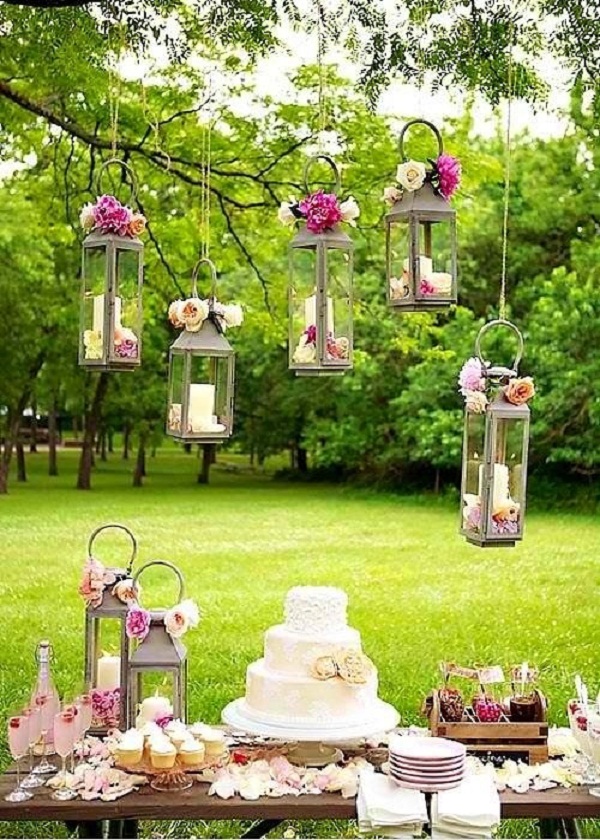 Outdoor weddings are often very bright and colorful. They reflect the beauty of the day and the wonder of the night. You can capitalize on the beauty of nature and use this to the best of your advantage.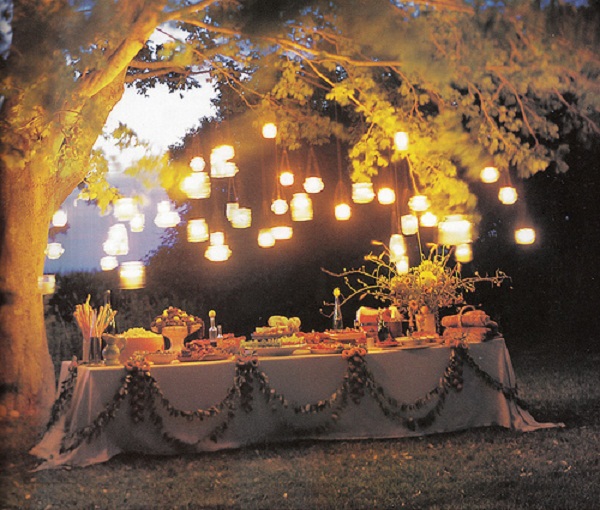 Make use of the trees in the area. They provide a good place to set-up your catering table. It is picturesque and also very functional. You can hang lights and lanterns from the branches and add live plants on your table to create a more earthy look.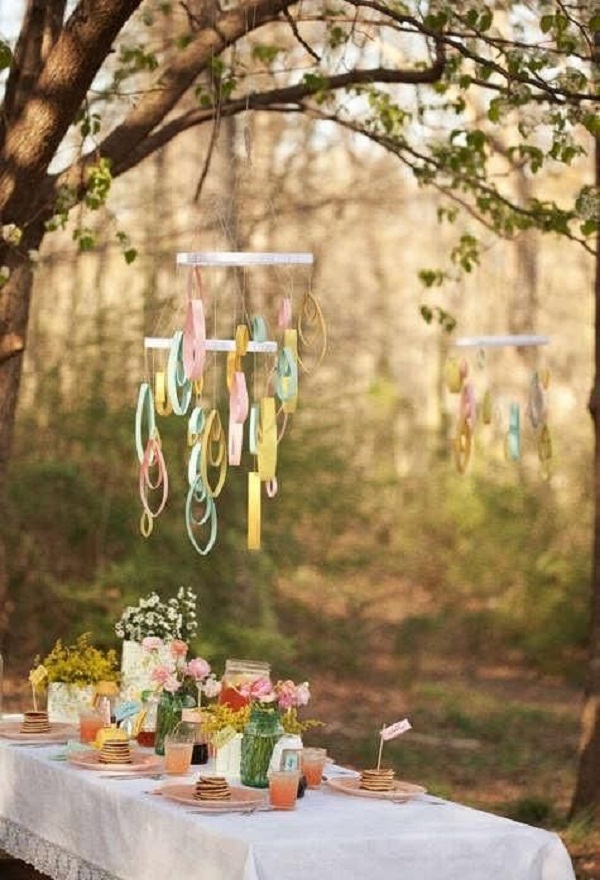 You can also hang paper projects from the tree. You can design different shapes in different colors and hang them by a nylon string.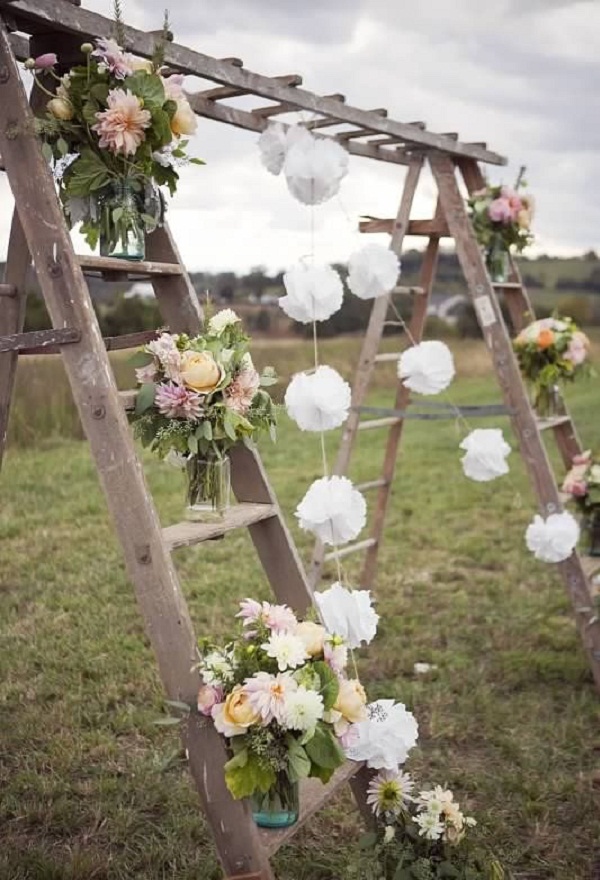 You can make use of different ladders to create your backdrop or stage. Decorate them with flowers and paper flowers.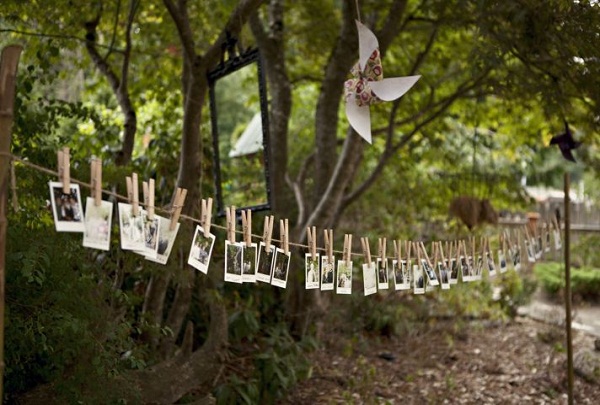 Even your clothesline could be used as part of your wedding decorations. Hang polaroid pictures from them to create a wall of pictures.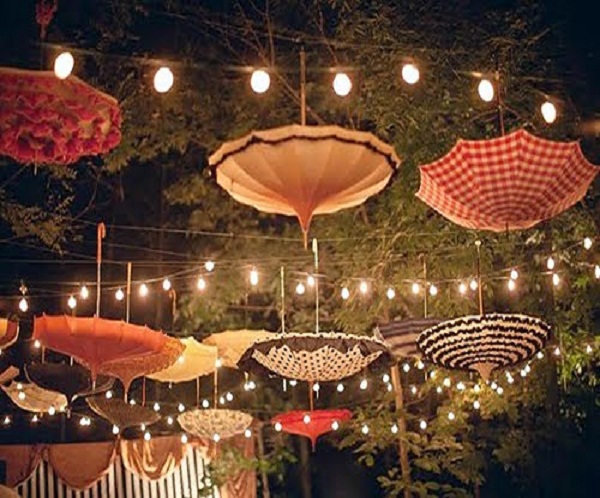 To create a ceiling like effect, hang umbrellas upside down. This adds color and uniqueness to the celebration.
DIY Beach Wedding Decorations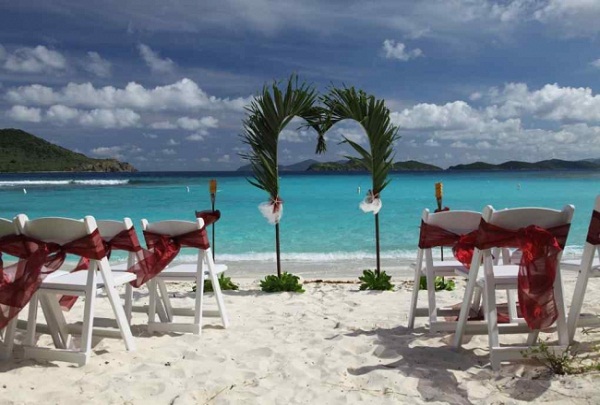 Beach wedding decorations should be simple as not to steal the attention from the beauty of the place. The altar for the ceremony could be made as simply as possible but still be very beautiful. You can fashion a heart shaped arch by tying the end of the two coconut leaves together.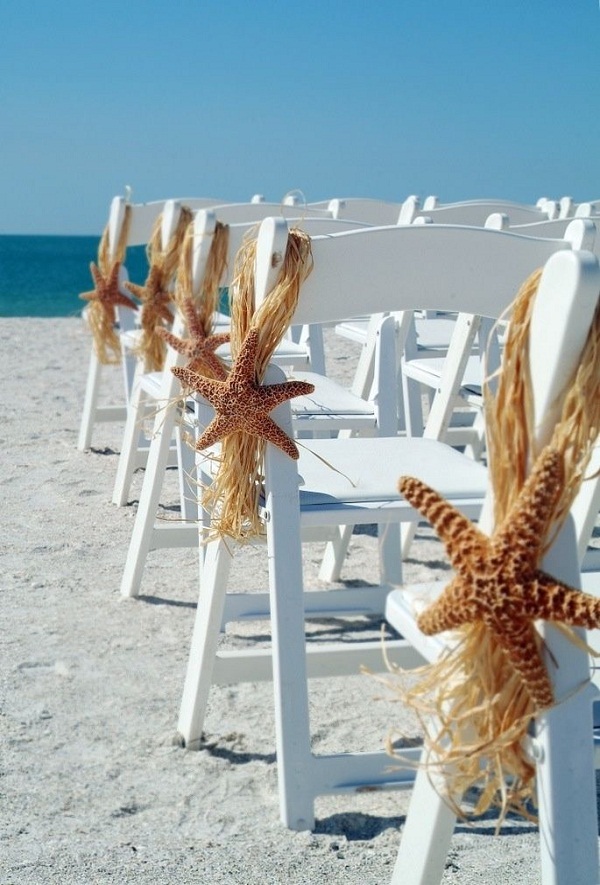 You can even play around the theme by adding starfishes to your chairs. This adds a nice touch to the basic, solid color of your chairs.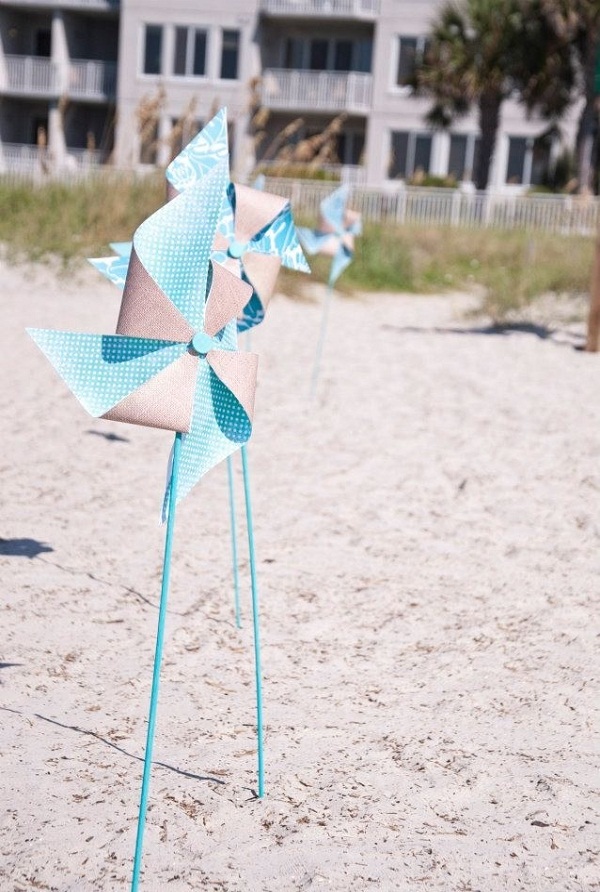 Adding paper windmills also creates a more fun and festive mood for the occasion. Wedge them deeply into the sand so they won't be blown away.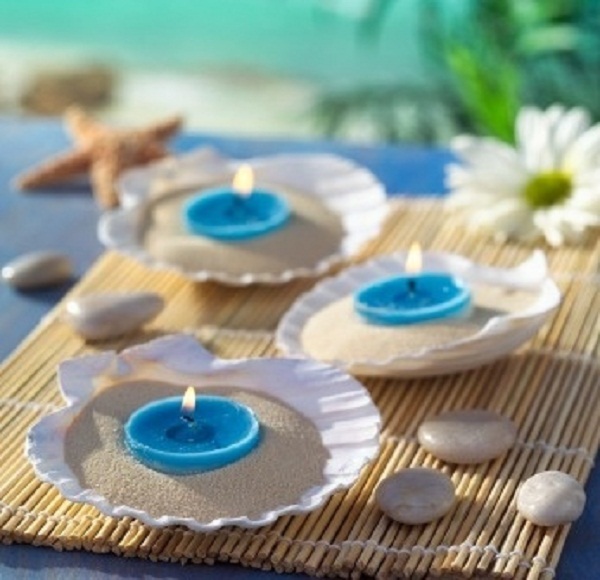 For your table decorations, use clams and sand to harmonize the entire setting. Colored candles also would suit best against the light colored candle holders already. The most popular color for beach weddings is blue as this reflects the color of the sea and sky while providing contrast against the whiteness of the sand.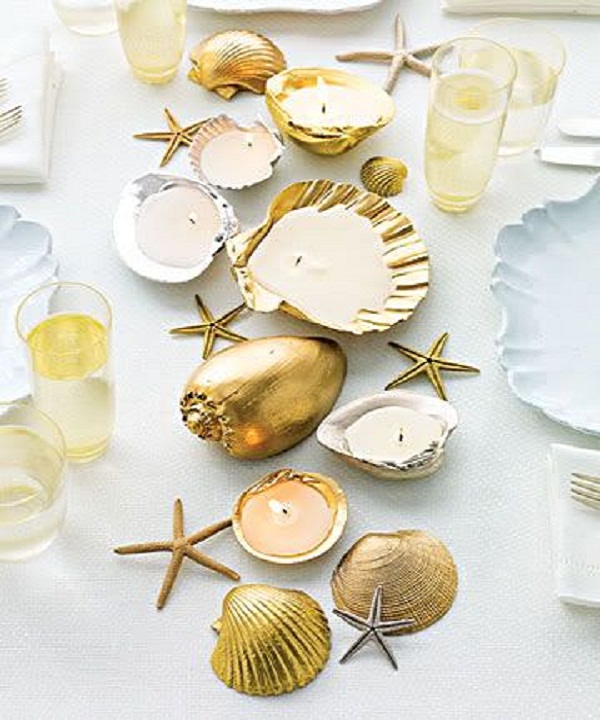 You can use other colors for your beach wedding though. Painting the shells in gold and silver colors create a totally different and more elegant look for them.
DIY Fall Wedding Decorations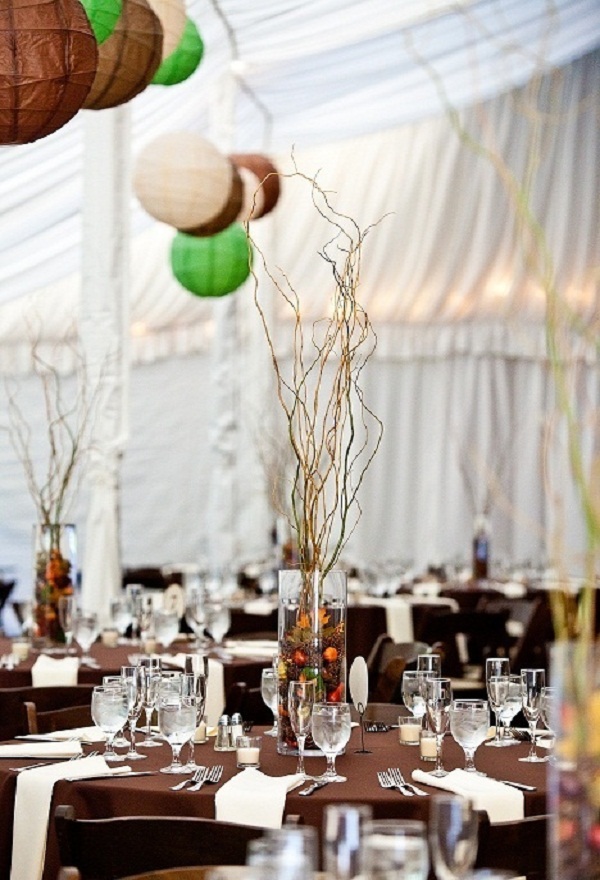 Fall colors are very vibrant and striking. Playing off from these colors make a very dramatic wedding. It also helps that these could be achieved by gathering the leaves and branches that have fallen in your yard.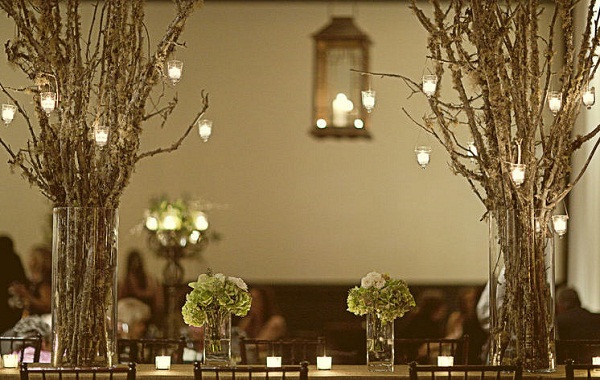 Make use of the fallen branches from the season. Gather them up and fit them in a vase. Hang small candles from it to complete the effect. These can serve as centerpieces or pillars to decorate the reception.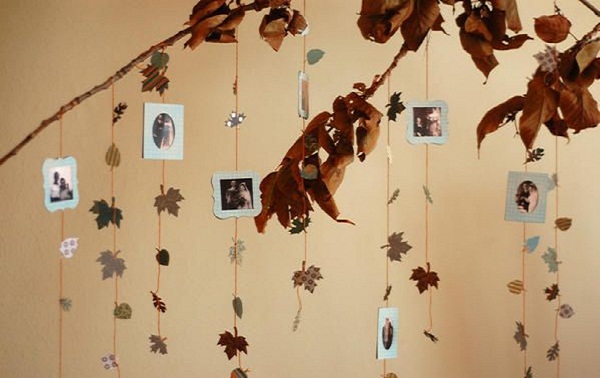 You can also use both the leaves and branches for your wedding decoration needs. Hang the fallen leaves and some pictures from the branch using a string. Suggested color for the strings would be in the shade of orange or burgundy to match the color of fall.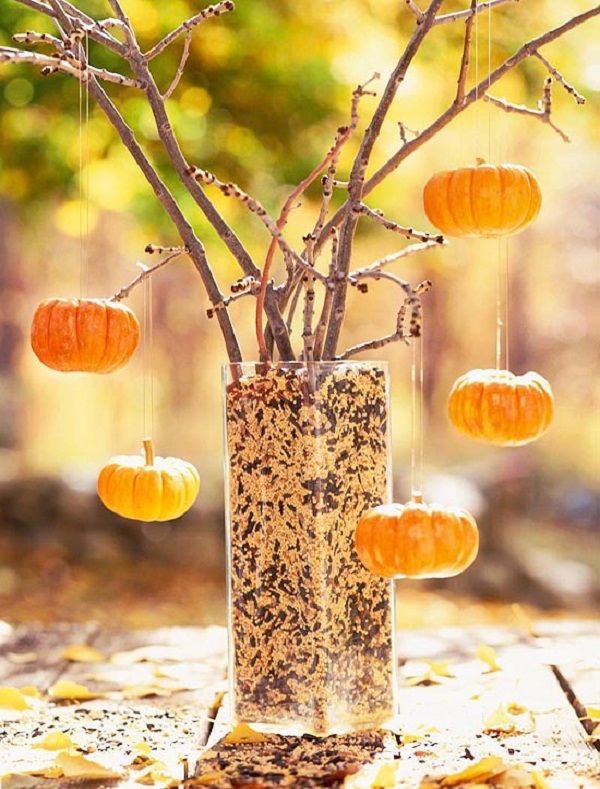 You can even use pumpkins and grain for your centerpiece. They are in the same color scheme as your fall colors and also provide a unique twist to the traditional materials.
DIY Vintage Wedding Decorations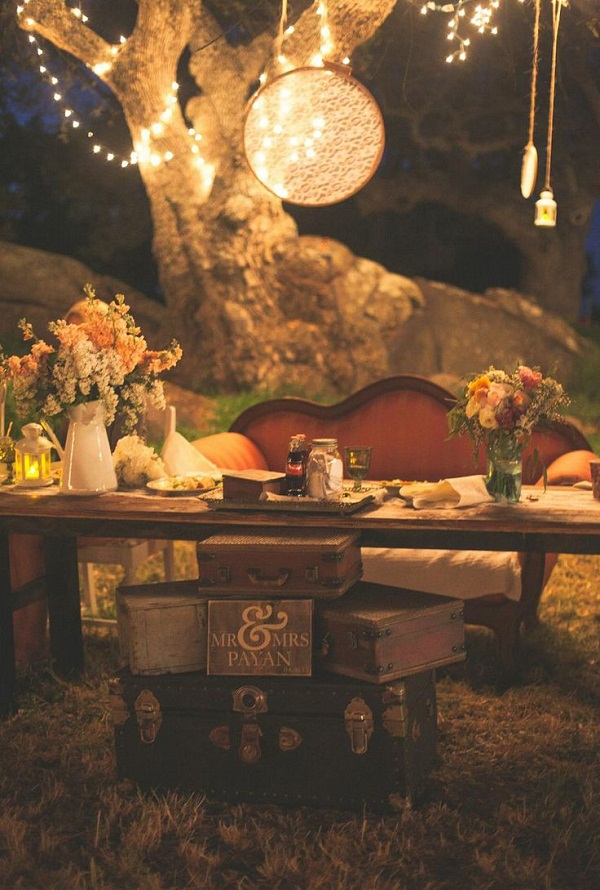 In vintage themed weddings, you can make use of your old furniture to create the look. Grab your old luggage, worn out table and sofa and add some yellow lights to create a vintage effect.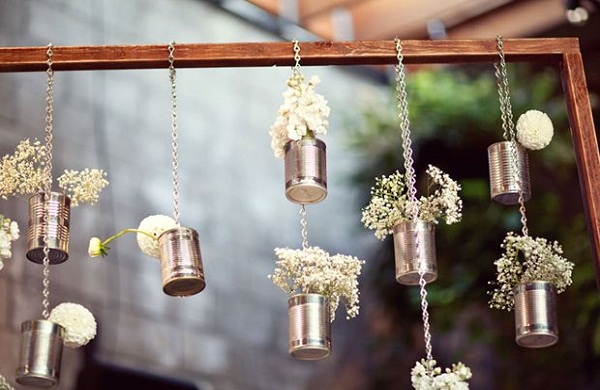 You can also use empty cans as flower vases and hang them using chains to create your backdrop.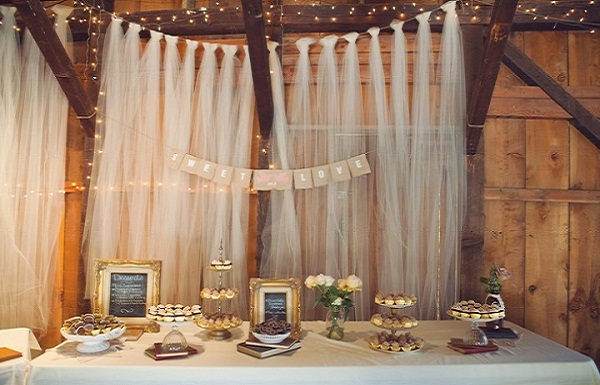 Sheer lace or cloth could also be tied together to soften the harsh and oftentimes bare look of your walls.
DIY Church Wedding Decorations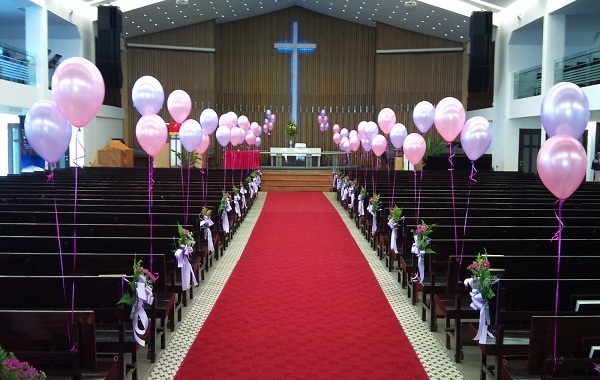 Balloons could be used to decorate your church wedding. They are attractive and fun while also easy to prepare.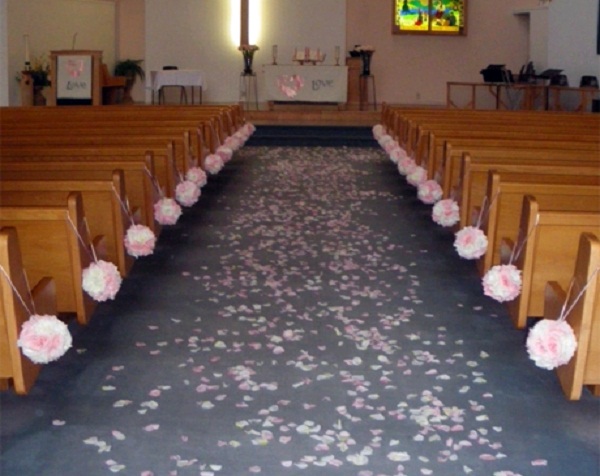 When you don't have access to long carpets and your church floor needs something to beautify it, scatter rose petals to cover it up. It will create an ethereal effect that will look wonderful in pictures.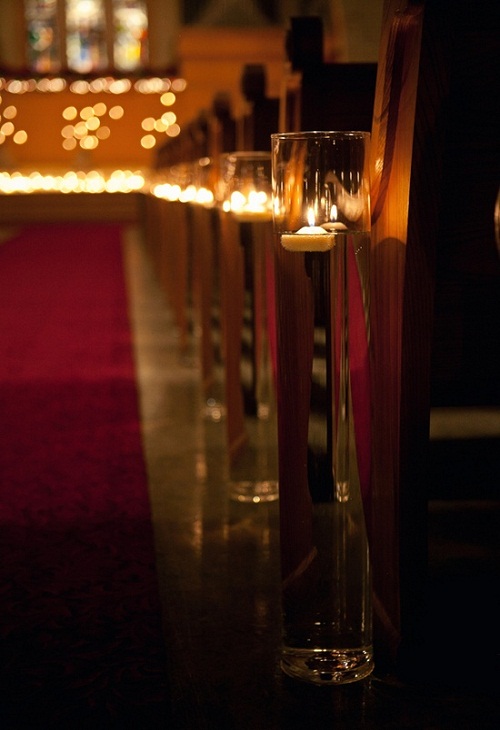 You can also keep your church wedding very simple and just use candles. They add to the solemnity of your wedding vows as well as give a flair of drama.
DIY Wedding Pew Decorations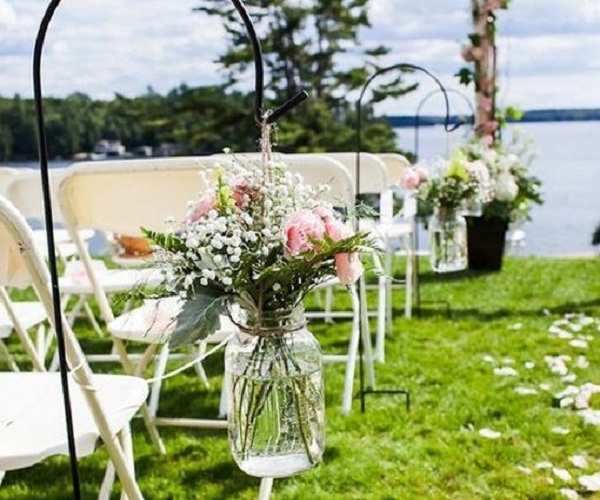 Wedding pew decorations don't have to expensive. You can often even create a better job when you take matters into your own hands because you try to think outside of the box. You can hang flower-filled bottles along the aisle instead of having arranged flower pieces.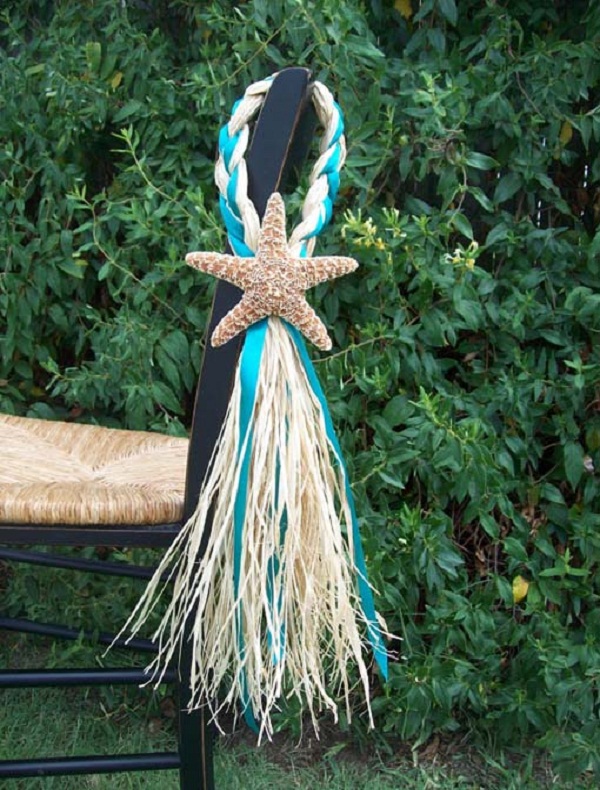 You can also braid loose straw and ribbons and cinch it with a starfish at the center.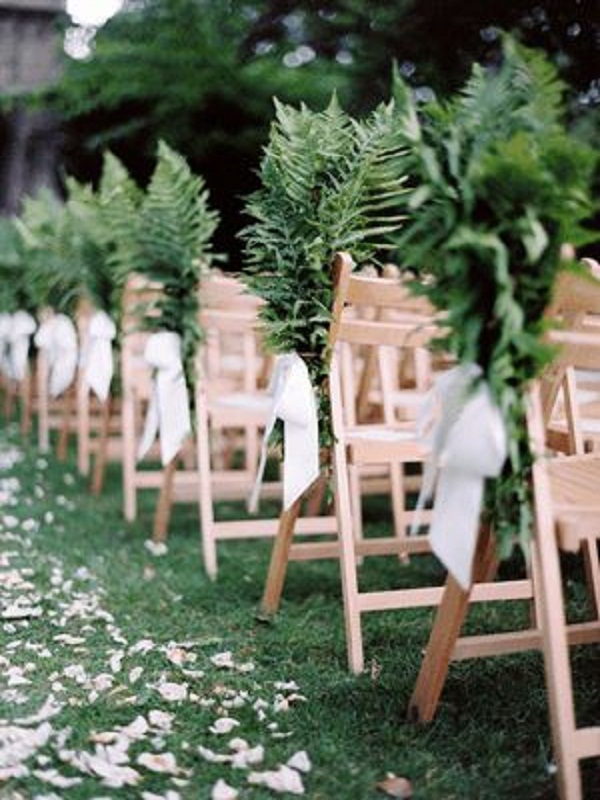 You can use ferns instead of flowers also. These are especially lovely in outdoor scenes as your surroundings already have so much color and light.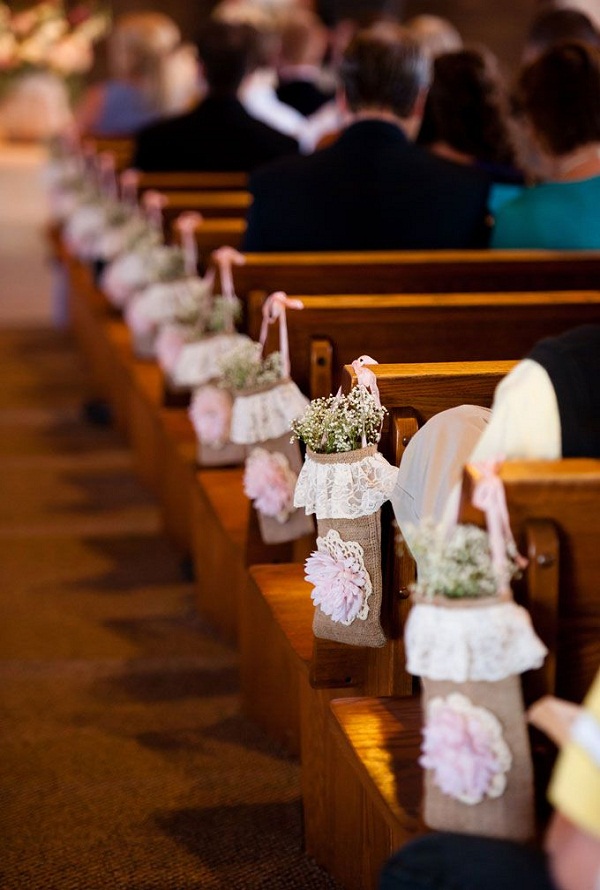 You can use knapsack bags to hold your flowers on the pews.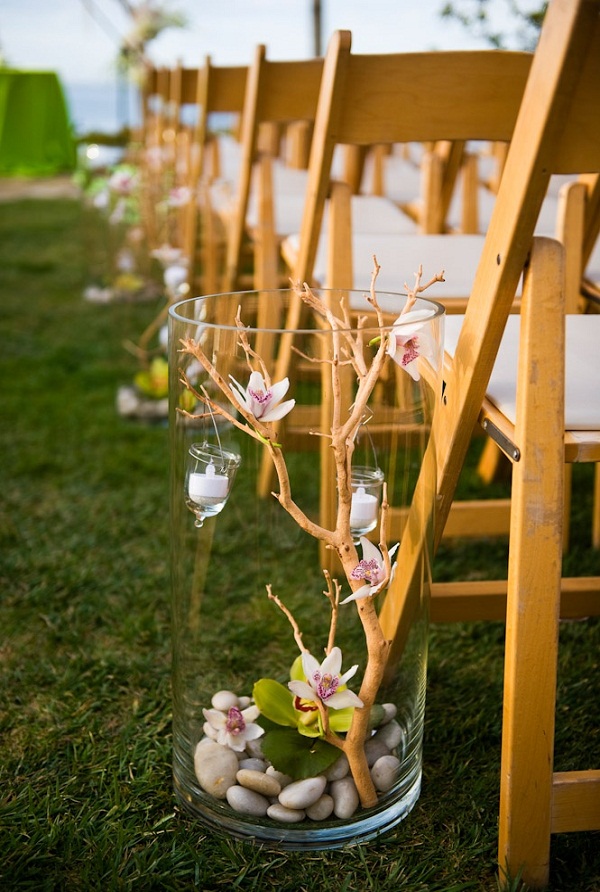 You can use pebbles and choice blossoms to lend a zen-like quality to your pew decorations.