Desserts are a great way to round off a meal and what better way to end it than on a chocolatey note. Chocolate based desserts are the ultimate in terms of taste, texture and presentation. You can never really go wrong with chocolates, right? So, what are you waiting for? Read on to know about some wonderful chocolate desserts which will meet those chocolate craving of yours.
Chocolate Truffles by Imagehearts.com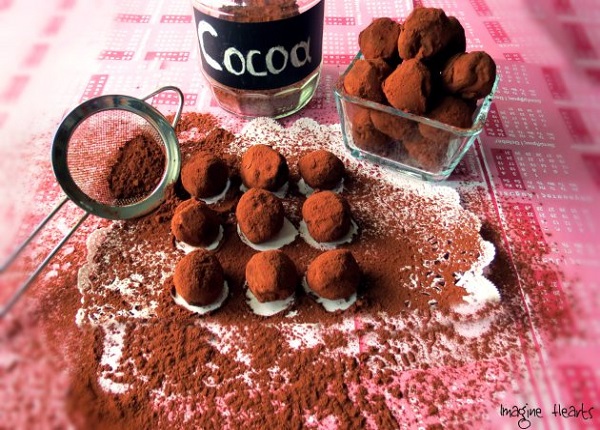 Chocolate truffles are oh so tasty and sinful. Sometimes one doesn't want an elaborate dessert but still craves for a sweet treat. Truffles are the right one's for such occasions. Pop one of these pint-size truffles into your mouth and soak in the luxuriousness of the creamy ganache and all those flavors bursting forth in your mouth.Get the recipe here.
Chocolate Bundt Cake by Twopeasandtheirpod.com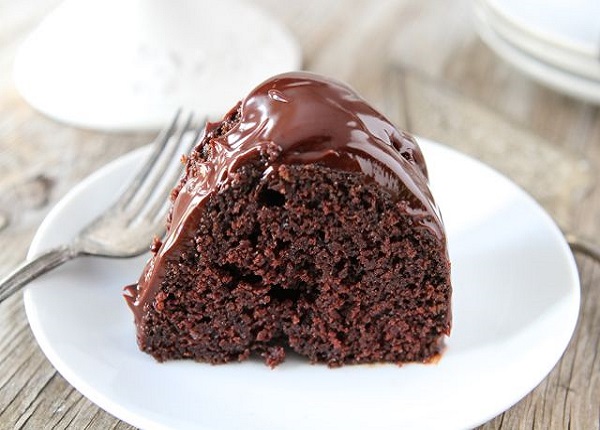 Chocolate bundt cake is absolute comfort food. This absolutely rich and divine cake is very easy cake to make which means you can never really go wrong with this cake. It has none of the fancy trappings which other cakes use, just a slight drizzle of dark melted chocolate does the trick. Get the recipe here.
Bourbon Biscuits by Goodhousekeeping.co.uk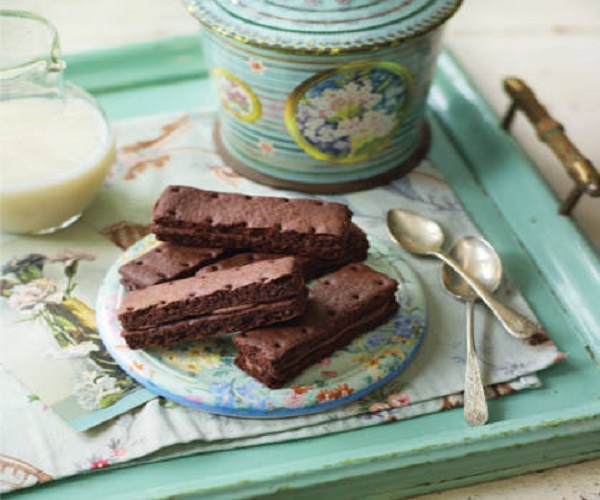 Bourbon biscuits belong to that phase of our childhood where life was one big party. How many of you remember sitting with a plateful of bourbon biscuits and licking the creamy chocolate filling. Well, this easy to make recipe will help you recreate that childhood magic once again. They are actually not that difficult to make and once you master the technique, you will be making them by the dozen. Get the recipe here.
Chocolate Caramel Shortbread Bars by Decoratethis.blogspot.in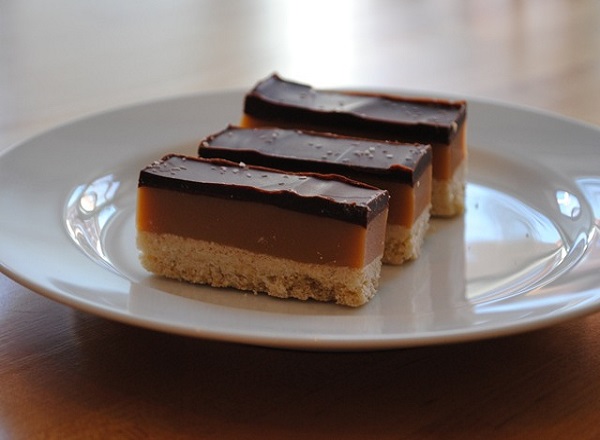 This classic Scottish biscuit is a buttery delight. Traditional shortbread is light golden brown in color but one can add chocolate and caramel to make it an even more sinful treat. Sink your teeth into one of these utterly-butterly-chocolatey treats and revel in the contrasting bite of a crunchy exterior with a soft gooey caramel interior. Get the recipe here.
Fudge Walnut Brownies by Ouichefnetwork.com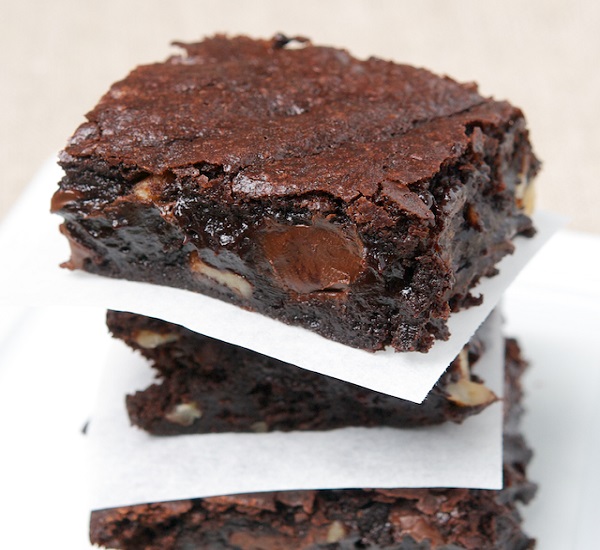 Are you a lover of rich delicious brownies? If so, then this dessert will have you grinning from ears to ears. This is the perfect recipe for hardcore dark chocolate lovers. This is one amazing brownie suffused with liquid chocolate filled cavities which would almost make you think you were having a lava filled cake than a simple brownie.  Get the recipe here.
Chocolate Hazelnut Mousse by Taste.com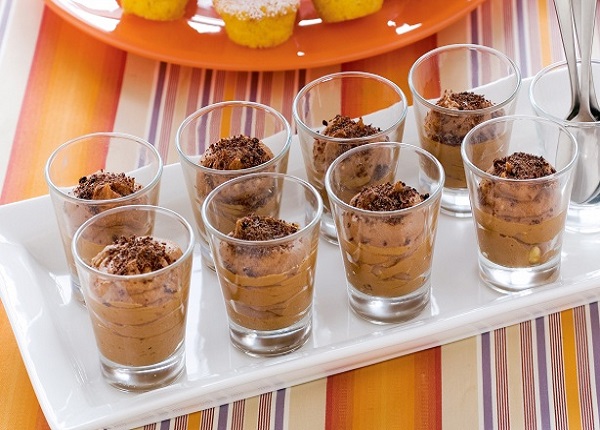 This dessert deserves the pride of place on a party table. Absolutely creamy and delicious, this luscious silken mousse will have your guests hankering for more. In fact this is such an easy recipe that preparing it almost seems like child's play. Make it right and you would find your guests swooning over this absolutely gorgeous mousse.  Get the recipe here.
Chocolate Pudding Cake by Positivelysplendid.com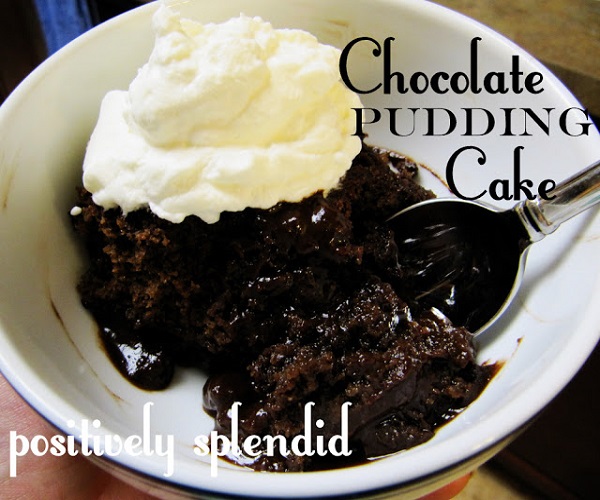 Unable to decide between chocolate cake and chocolate pudding. Why not make a two in one dessert which combines the goodness of both. Well, this dessert is exactly that and much more. An extremely moist cake giving way to a divine chocolate pudding in the center, it is the ultimate dream come true of any chocolate lover. Using basic ingredients, this cake can be assembled from scratch for that impromptu party.  Get the recipe here.
Chocolate Pots de Crème by Finecooking.com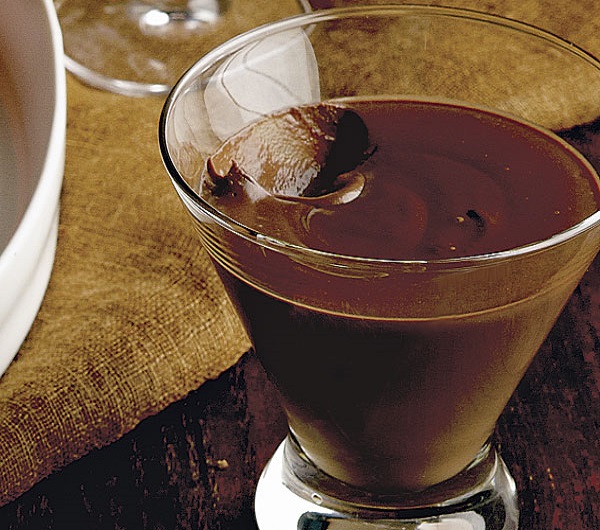 This dessert has none of the light airiness of the chocolate mousse, not that it claims to be one. Rather every spoonful screams out loud that this is an intensely rich dessert laden with loads and loads of full fat cream. But we are not complaining. Once in a while, we all can indulge in some intensely rich, decadent dessert and this is one of those.  Get the recipe here.
Chocolate Cheesecake by Taste.com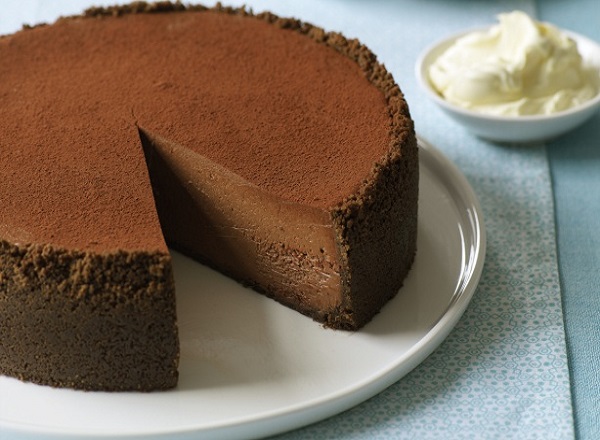 Chocolate cheesecake is always a crowd-puller especially with the chocoholic crowd. What can we say about this insanely creamy and moist cake which has chocolate in not one, not two but three layers? The goodness starts right from the base consisting of a crusty layer of broken chocolate biscuits, to the middle which comprises of a delicious chocolate cream filling and going all the way to the top where it ends in a lovely chocolate ganache. What more can we say other than to ask you to tuck into one. Get the recipe here.
Chocolate Fondant by Womanandhome.com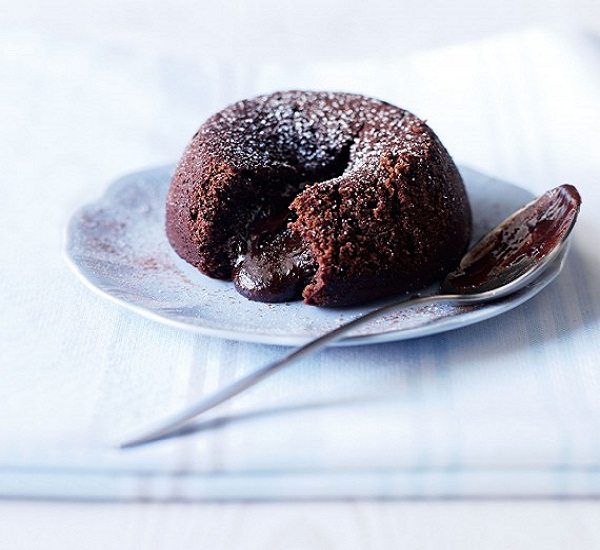 This classic French dessert is truly a delight for the senses. It's a delightful dessert with a spongy exterior surrounding a soft molten center out of whichtiny rivulets of hot chocolate flow out gleefully. It's not that difficult to make but one has to get the timing right. A few more minutes in the oven and the lava might as well dry up. Prepare it right and we guarantee and you will go into raptures of ecstasy at your own creation. Get the recipe here.