The subcontinent of South Asia is a land of beautiful men and women. Pakistani women are stunningly beautiful with impressive personalities, brains, and incredible charm. Most of the Pakistani women have pale to olive skin tone, brown eyes, long, dark brown hair. They have a nice sense of fashion and wear colorful clothing. Pakistani women are delicate as well as strong. They want to be respected and taken care of in the society. Today we have compiled a list of most beautiful and alluring Pakistani women.
1. Saba Qamar: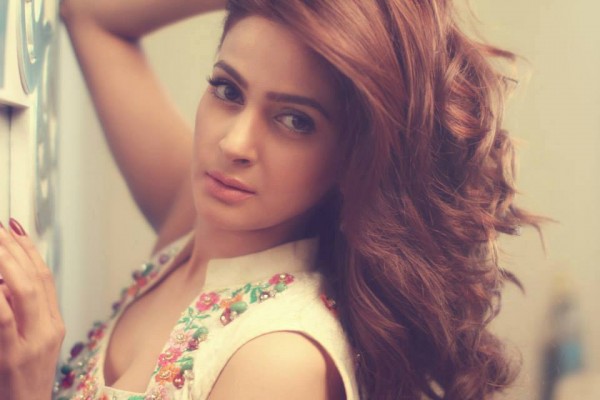 The gorgeous woman you see here is the Pakistani actress Saba Qamar. She is one of the most popular actors of Pakistan. Saba Qamar has acted in a variety of Pakistani serials, films, and advertisement. She made her television debut with Main Aurat Hoon". She is best known for her role in dramas like "Maat" and "Dastaan". Saba is currently hosting a political satire show called "Hum Sub Umeed Se Hain". Saba won people choice and jury awards for Best Television Actress in 2011. Here is a beautiful picture of this versatile actress.
2. Annie Khalid: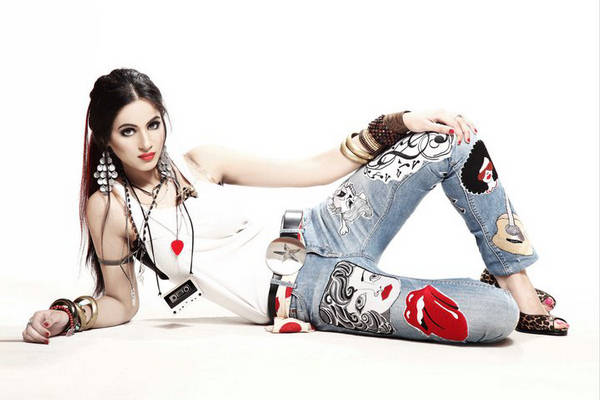 Annie Khalid is a musician and model from Pakistan. Her best composition to date is "Mahiya". The album became very popular for its catchy music and heart touching songs. Anne made her European debut with her song "Be My Baby" in collaboration with the Judge Jules, top DJ from the United Kingdom.  She has also worked for the Norwegian band called A1.  Annie endorses popular brands like Tony and Guy, Pepsi, Telenor, and Lebara.
3. Humaima Malick: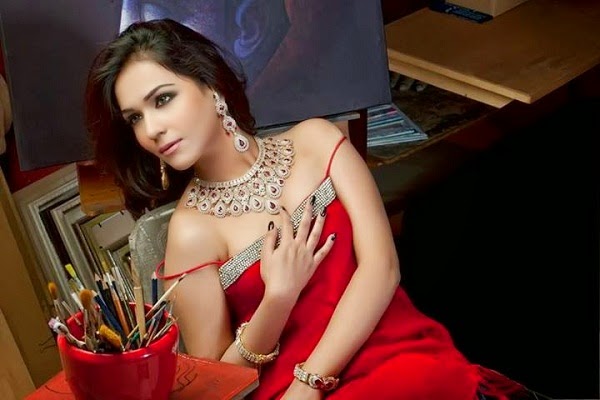 Humaima Malick is a popular name in the Pakistani showbiz industry. She was born in Quetta, Pakistan, from where she did her schooling. She moved to Karachi after her father's retirement and pursued acting. She is best known for roles in Pakistani dramas like "Akbari Asghari", "Ishq Junoon Deewangi" and "Talluq". She has also starred in Pakistani films like "Bol", "Ishq Khuda". Humaima was also awarded the face of Sunsilk in the year 2010 and was once nominated as South Asia 'most fancied woman. Humaima is currently in India for some of her projects.
4. Mahira Khan: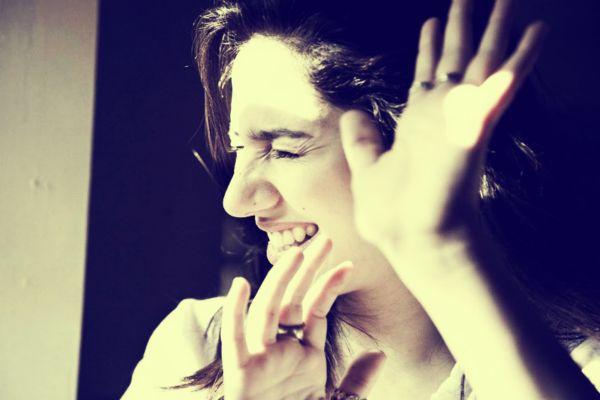 How can one not mention Mahira Khan while talking about the most beautiful Pakistani women? Mahira is the rising star of Pakistani film and television industry. She is not a conventional Pakistani woman with timid or petite look. She is modern and stylish. Her fashion sense is appreciated across the country. Mahira debuted as a VJ for "Most Wanted and "Weekends with Mahira". Her breakthrough role was "Bol" opposite Atif Aslam, which led to a couple of good projects for her. Her most appreciated role until today is Kheerad in "Humsafar".
5. Mahnoor Baloch: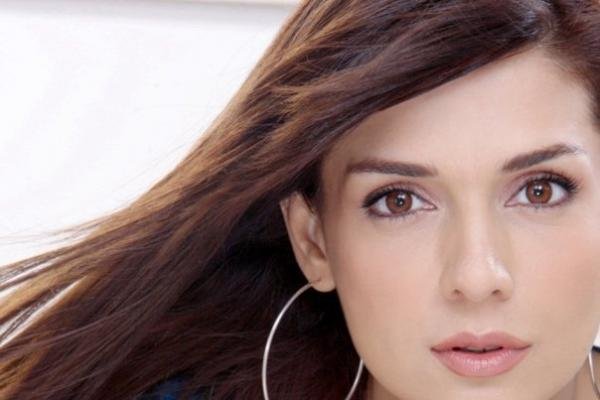 Mahnoor Baloch is an American born Pakistani model and film director. Her elegance and sizzling beauty are admired across the globe. Mahnoor is looking prettier and younger with every passing age. In fact, her timeless beauty has contributed in her popularity.  She has topped the list of Most Beautiful Pakistani Women a couple of times. Mahnoor started her modeling career at the age of twenty. She made her television debut in 1993 with the serial "Marvi". Mahnoor made her Hollywood debut with the film "Tom", where she played the role of Maryam, a mother who lost her teenager son in an explosion at a suburban mall. Some films directed by Mahnoor include "Mehar Bano Aur Shah Bano", "Pal Mein Ishq Pal Mein Nahi", "Ek Nazar Meri Taraf" and "Tishnagi".
6. Syra Yousuf: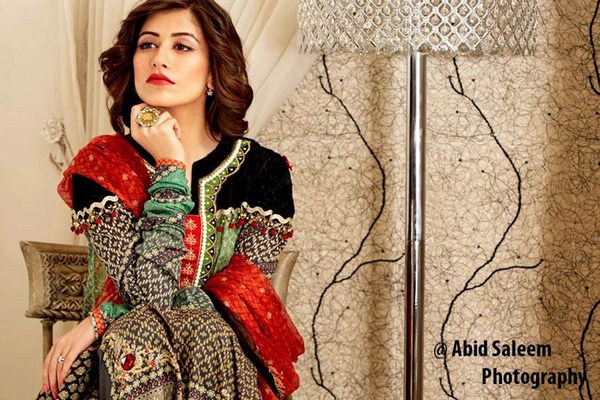 Syra is a beautiful Pakistani actress and a VJ. She is an amalgamation of beauty and talent. She has done ramp walks for some of the best designers of Pakistan. Syra has also hosted popular Indian shows like "Most Wanted" and "Bheja Fry". Her cute and attractive looks, elegant style and flawless performance have made her a renowned name today. None of the celebrities have a more graceful personality than she has.
7. Ayyan: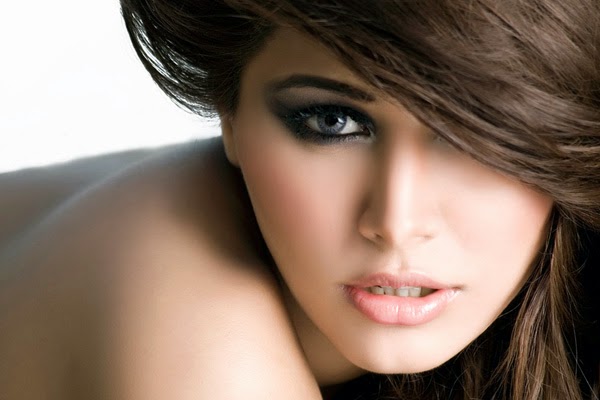 Ayyan is just 18 years old and has taken the world by storm now. This multitalented girl is a model, actress, singer, and songwriter. She has now become as popular as top models like Neha Ahmed, Mehreen Syed, and Rabia Butt. Ayyan started modeling in 2010 at the age of 16 and won the title of 'Best Female Emerging Model' in the same year. She was awarded the title of Calvin Klein 'Beauty of the Year 2010. She has been nominated four times for the Lux Style Awards. Ayyan is the brand ambassador for McDonalds, Samsung, Wall's Ice Cream, Ufone and Sunsilk.
8. Iman Ali: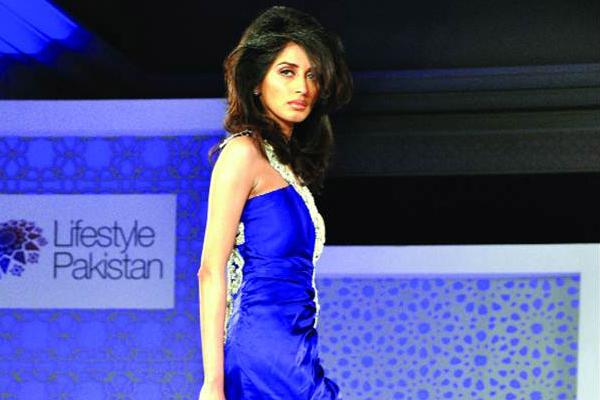 Iman Ali is a gift to the Pakistani television and showbiz industry. She has an amazing talent of acting and modeling. Fashion critics have rated her as the top model of Pakistan. She has been described as a bold and beautiful woman who loves to encourage talented models. Iman Ali looks perfect and suitable for every given character. She has also featured in several Pakistani music videos and movies.  Her stylish personality has earned her a strong fan following in Pakistan. She also enjoys fame in India because of her collaboration with several Indian designers like Tarun Tahiliani, Suneet Varma, and Manish Malhotra. Iman is also the face of "Luscious Cosmetics, a popular cosmetic brand in India.
9. Sara Loren: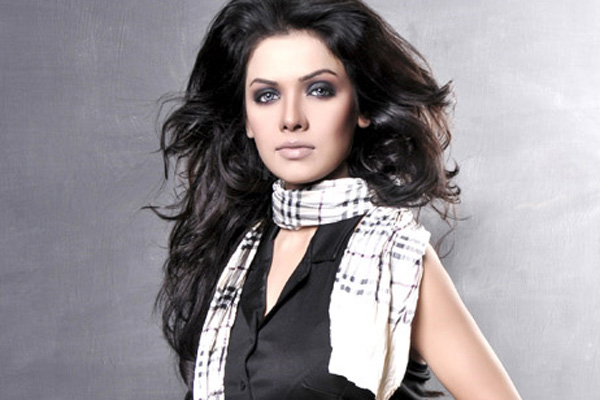 Sara Loren is a very popular Pakistani model and actress. Her real name is Mona Lizza, but she changed her name as soon as she stepped into the fashion industry. Sara was born in Kuwait and was brought up in Pakistani. Owing to her amazing acting skills, Sara did not face many difficulties in building up her career.  She made her acting debut with the film "Rabia Zinda Rahegi" in the year 2003. She has also done an Indian movie opposite Himesh Reshammiya.
10. Mehwish Hayat: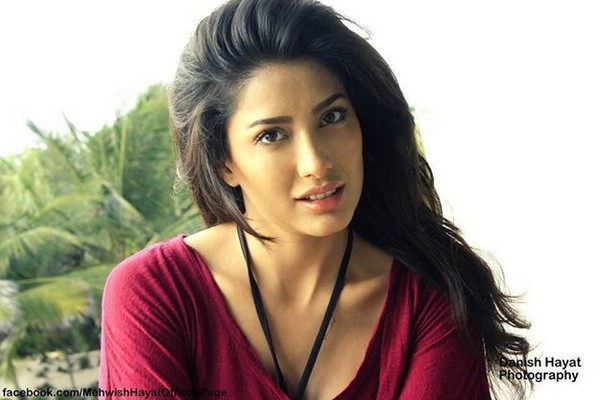 Mehwish Hayat is a Pakistani model, actor, and singer. Her attractive looks, elegant personality, and fabulous acting skills have won the hearts of several fans in Pakistan. She was ranked ninth in the list of "Sexiest Asian Woman "by the UK's Eastern Eye magazine. She grabbed the eighth spot in the list of Asia's sexiest women by the Eastern Eye magazine. Mehwish Hayat is best known for her serials "Meray Qatil Meray Dildar", "Shehr-e-dil Kay Darwaza" and "Man Jali". She has also made a cameo in a movie named "Bint-e-Muryum".
11. Aiza Khan: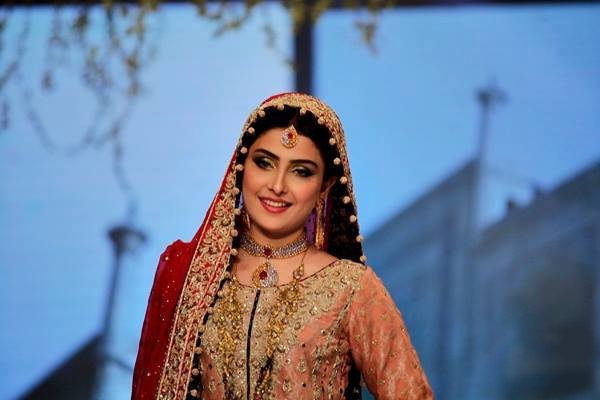 Aiza Khan is clearly the most beautiful actress of Pakistan. Her real name is Kinza Khan, but she later changed it to Aiza. This talented actress is full of natural beauty of innocence. Aiza started her career as a model at the age of 16. Some of her popular dramas include "Tootay Huway Per", "Pul Sirat" and "Tum Jo Miley".  She was also runners up in a beauty pageant.
12. Ainy Jaffri: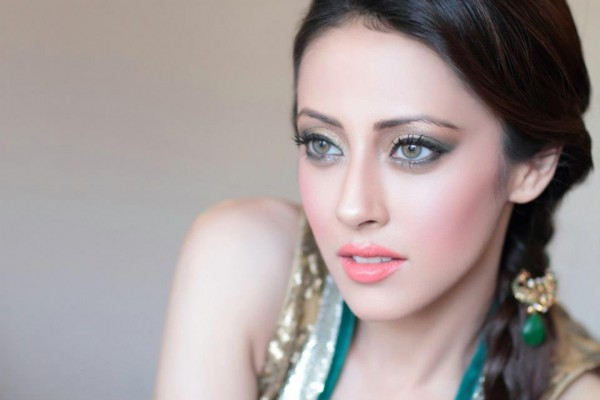 Ainy Jaffri is another beautiful face of Pakistan. She was awarded as the best model award in 2010. Her innocent look mesmerized and caught the attention of many people in the Pakistani industry. She earned fame through a famous serial "Meri Behan Maya" in 2012. She played a promising role in Aseer Zadi on Hum. Her fresh looks and brilliant acting skills have made her more demanding.
13. Maryam Nawaz: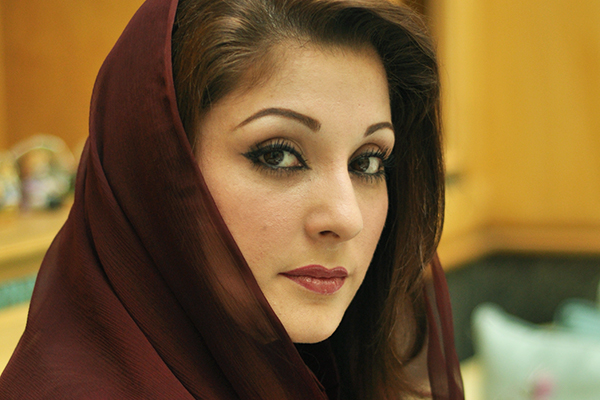 Maryam Nawaz is one of the most attractive Pakistani women politicians. She is the daughter of Prime Minister Nawaz Sharif and the First Lady of Pakistan. Maryam is very active in national politics and always assists her father. She is the central figure in the Pakistan Muslim League. Maryam has an admirable personality with cute and innocent looks.
14. Hina Rabbani Khar: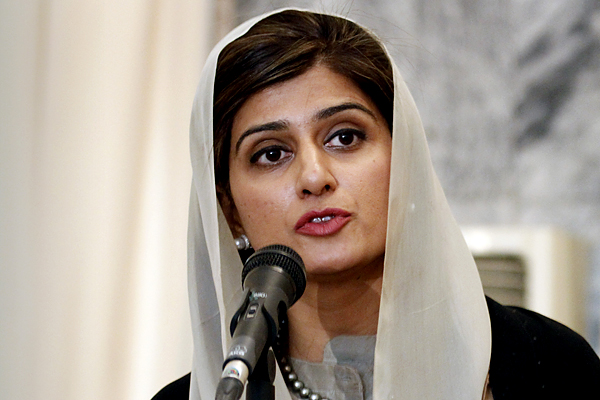 Pakistan's youngest and first woman Foreign Minister is no doubt the most glamorous woman politician in Pakistan. She is the daughter of powerful and retired politician Ghulam Noor Rabbani Khar. Hina Rabbani is famous for her fashion sense and attractive outfits. Her dress and handbag remain the focus of media everywhere. She is a B.Sc. in economics from the Lahore University of Management Sciences (LUMS). Hina has also done her M.Sc. Business Management from the University of Massachusetts.
15. Sumaira Malik: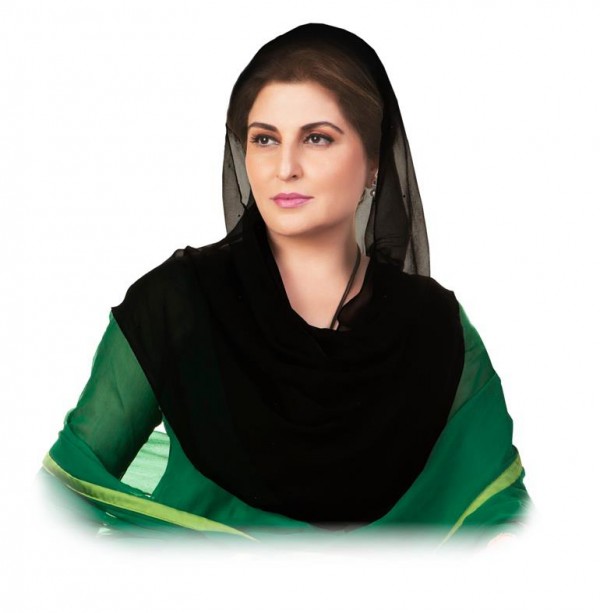 Sumaira is another Pakistani famous politician, social worker, and Human Right Activist. She is the daughter of Malik AllahYar Khan and the niece of Sardar Farooq Khan Leghari, former Pakistani president. Her sister is also a prominent politician of Pakistan.  Sumaira ran for the National Assembly Seat in the Pakistani general election. However, she was disqualified due to her fake degree. Later, she headed the Ministry of Women Development and Ministry of Youth Affairs during the government of Prime Minister Shaukat Aziz.
The stunning images of these Pakistani women must have stolen your hearts by now. We are sure you will like out compilation of most beautiful Pakistani women. Who is your favorite? Let us know in the comment box.  You can also share some tips and suggestions. Constructive criticism is also welcomed.