There are beautiful people in every part of the world. Some countries are said to have prettier girls as compared to the other nations. Every woman is beautiful in her unique way, but according to accepted standards, there are some who standout from the crowd. The article includes the most beautiful women of all time of my choice. These amazingly beautiful women are representative of every nationality-Indian, American, Russian and African.
1.Monica Bellucci:
Monica Bellucci is an Italian actress and model who started her career at the age of 13 in order to pay her tuition fees. She soon gave up studies in order to pursue a career in showbiz.  Her popularity rose in 1989 as a fashion model in Paris and New York City. The same year Monica made a transition to acting, and the rest is history.  She is most remembered for her role in "Matrix- Reloaded".   She has also starred in many foreign language films like 'L'Appartement', for which she was awarded the Cesar Award for the best supporting actor. According to the 2014 poll, Monica stands first on the list of world's most beautiful women.
2. Kate Upton: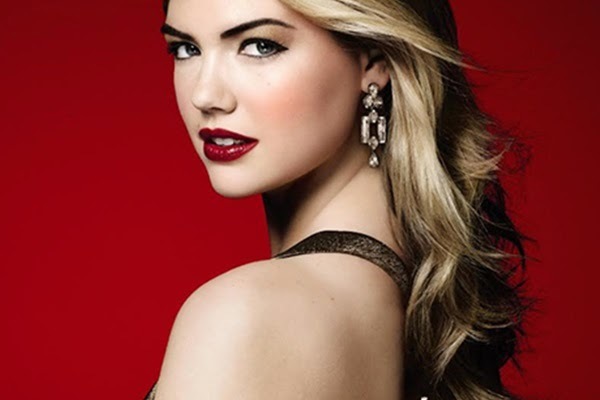 Kate Upton started her career in 2008. She was later made the face of GUESS in 2010-11.This gorgeous woman is best known for her appearances in the Sports Illustrated Swimsuit Issue. She was featured again as the cover model for the same magazine in 2012. Kate holds the second spot in the world's most beautiful women list. This green-eyed woman remains in the news with her twitter updates and photo shoots. She is an excellent horse rider and has won several championships.
3. Angelina Jolie: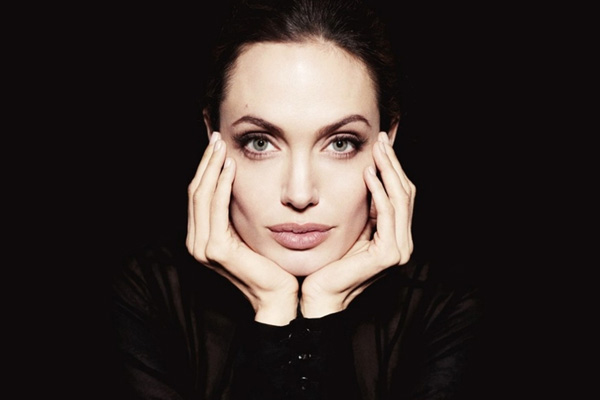 The multitalented Angelina Jolie is an American actor, screenwriter, film director, author, and humanitarian. She has been awarded as the world's most beautiful woman on a number of occasions. This year she stands third on the list. Angelina has been awarded the prestigious Academy Award, three Golden Globe Awards, and two Screen Actors Guild Awards. Angelina was also named the highest paid Hollywood actor by Forbes in 2009, 2011 and 2013. Jolie is noted for her humanitarian works for the refugees as a Special Envoy and former Goodwill Ambassador for the United Nations High Commissioner for Refugees
4. Aishwarya Rai Bachchan: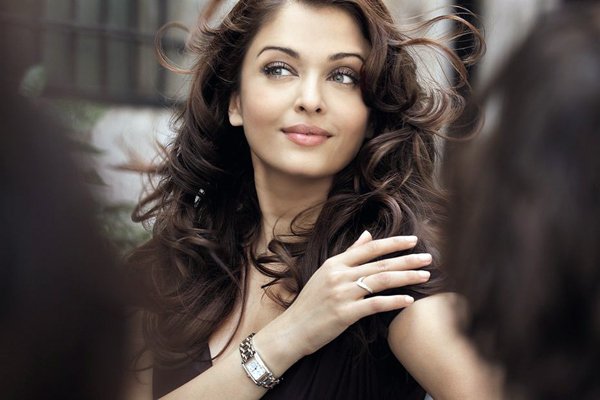 Former Miss World and Bollywood actor Aishwarya Rai is one of the most influential and beautiful celebrities in India. She is the brand ambassador for several international brands like Longines and L'Oreal. Aishwarya was once highly criticized for not losing her baby fat fast enough, but her recent appearance in Cannes film festival must have changed people's views by now. She is voted as the fourth most beautiful woman of 2014. Aishwarya is the first Bollywood actress to have her statue in London's Madame Tussaud's Museum.
5. Irina Shayk: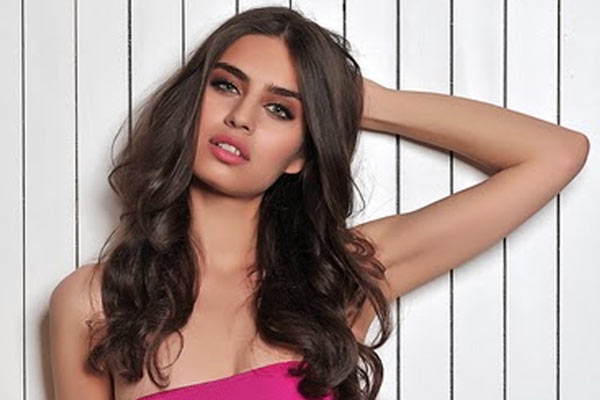 Irina Shayk is a Russian model known for her frequent appearance in the Sports Illustrated Swimsuit Issue from 2007 to 2013. She got into the beauty business after her mother saw an ad on a bus stop and took her to a local beauty school. Irina has also appeared in the Victoria's Secret catalog and several ad campaigns for Guess, Lacoste and Beach Bunny Swimwear. She holds the fifth position in the world's most beautiful women list of 2014. This gorgeous lady is currently dating Cristiano Ronaldo, the famous footballer.
6.Meryem Uzerli: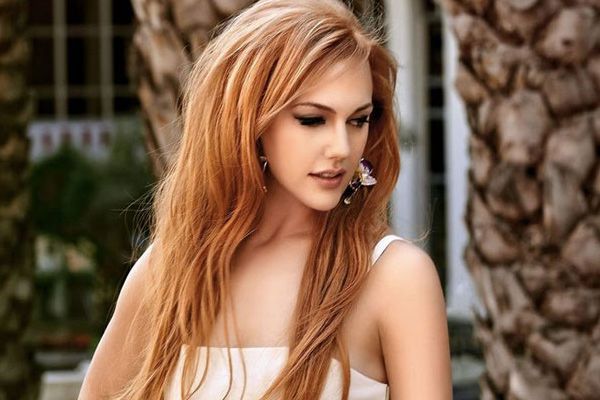 Meryem Uzerli is a Turkish-German actor who rose to fame with her role as Hurrem Sultana in the Turkish soap "Muhte?em Yuzy?" (Magnificent Century). She has also won the "Best Actress" Golden Butterfly Award for the same series in 2012. Unfortunately, she quit the series due to severe health conditions.  She is the sixth most beautiful women of 2014 according to an online survey.
7. Scarlett Johansson: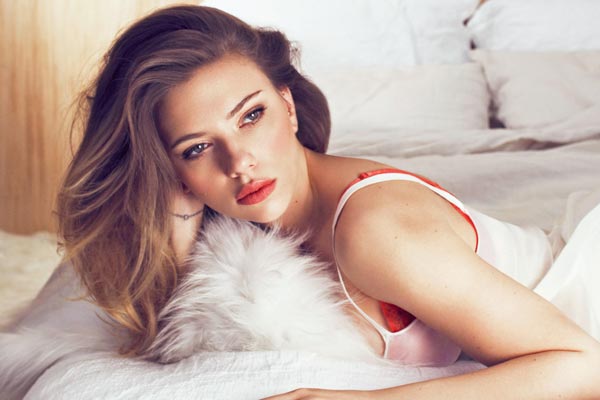 Scarlett Johansson is an American model and singer. She stands ninth on the world's most beautiful women of 2014 list. She is also considered one of the modern sex symbols and was named the "Sexiest Woman Alive" by Esquire magazine in 2006 and 2013 and also the "Sexiest Celebrity" by Playboy magazine in 2007
8. Keri Russell: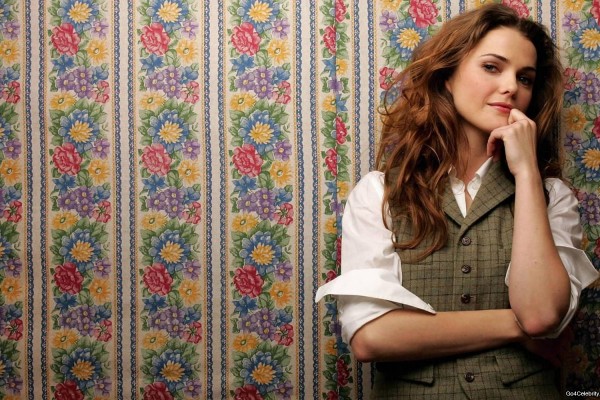 Age is just a number for Keri Russell. This 38-year-old actress does not let the passing years holdback. She looks even more beautiful now than she used to look ten years back. Her first big break was when she was selected to join the "The Mickey Mouse Club "in 1991. Her debut film was "Honey, I Blew up the Kid", for which she gained critical appreciation. She even tried her hands in dramas and serials. Her most popular film was "Felicity".
9. Hedy Lamarr: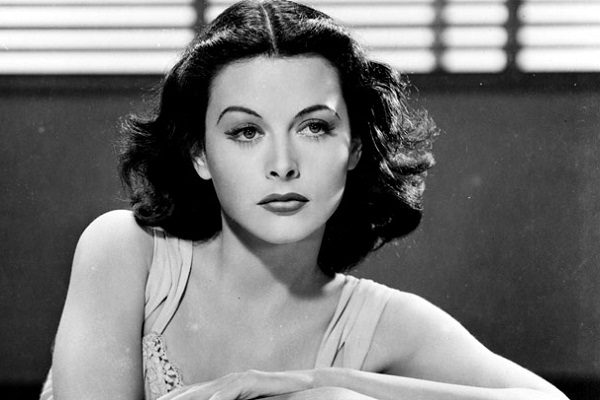 Hedy Lamarr is an Austrian actress and inventor, celebrated for her great beauty. Her screen presence and beauty has made her the most popular actress of her time. She was a contract star of MGM's "Golden Age. She starred in films like "Lady of the Tropics", "Boom Town", "Tortilla Flat" and "Delilah" with Spencer Tracey and Clark Gable.  She was fondly called the "most beautiful woman in Europe" by Max Reinhardt " She, along with the composer George  Antheil invented a technique for spreading spectrum communications and frequency hopping.
10. Salma Hayek: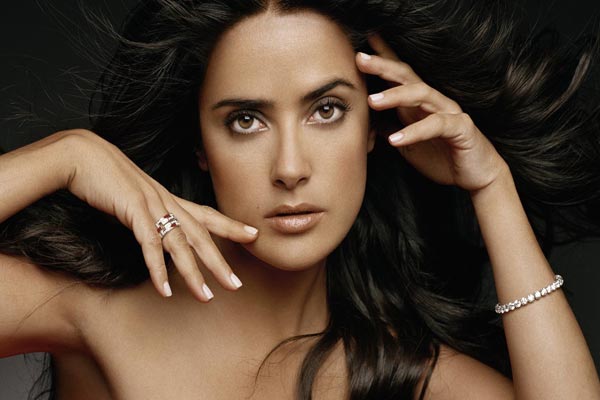 Salma Hayek is a Mexican and American film actress, producer and director. She is known for bringing a fiery presence to the silver screen.  She began her career in Mexico with the telenovela Teresa. She went on to star in the film "El Callejón de los Milagros", for which she was nominated for an Ariel Award. Salma moved to Hollywood in 1991 and came into prominence with her roles in films like "Wild Wild West", "Frida" and "Dogma". She was once reputed as being Hollywood's sexiest and busiest actresses.
11. Megan Fox: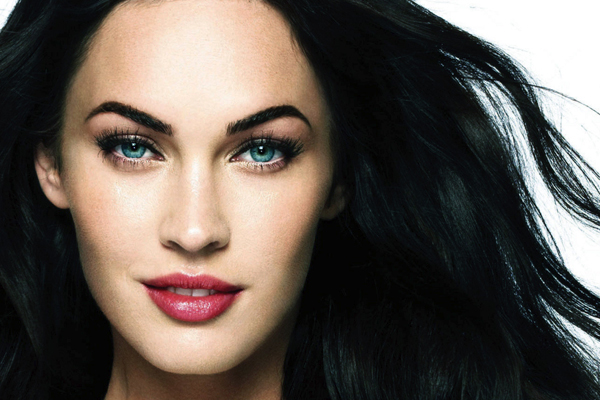 Megan Denise Fox is considered one of the modern female role models. She has appeared in magazines like Maxim, FHM, and Rolling Stone. This American actress and model began her acting career at the age of 20 with minor television and film roles. She made her film debut with a small role in "Confessions of a Teenage Drama Queen". She rose to fame with her role in the blockbuster film "Transformers", which catapulted her into the big stage. She is considered as one of the sexiest and most beautiful women in the world. She is always in the media spotlight because of her colorful personal life.
12. Catherine Zeta-Jones: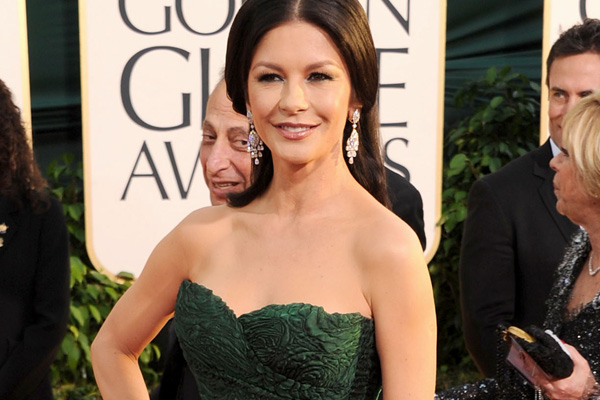 Catherina Zeta Jones is a Welsh actress who began her career on stage at an early age. She has starred in a number of British and American television series, including "The Darling Buds". Her long, toned legs, slender figure and wrinkle free face could easily pass for someone half her age. She came into prominence with her roles in movies like the "Entrapment". Her breakthrough film was "Traffic", for which she earned her Golden Globe Award.
13. Audrey Hepburn: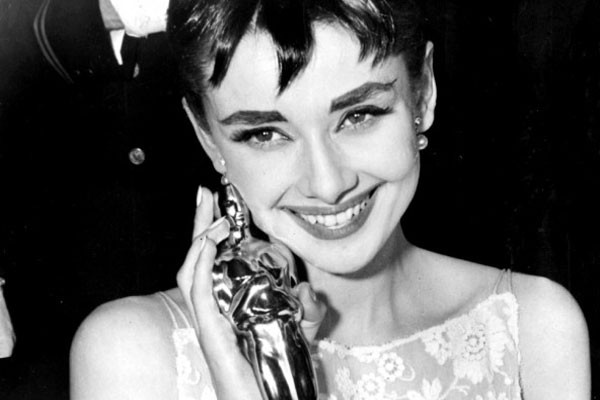 Audrey Hepburn was a British actress and humanitarian, recognized as a film and fashion icon.  She is regarded as one of the naturally beautiful women of all time. She was ranked third greatest female screen legend in the history of American cinema by the American Film Institute. She is also placed in the International Best Dressed Hall of Fame. She had the reputation of a charming, kind and humble person who believed in the philosophy of putting others before herself.  Her performance in "Breakfast at Tiffany" resulted in one of the most iconic characters in 20th century American cinema.
14. Nicole Kidman: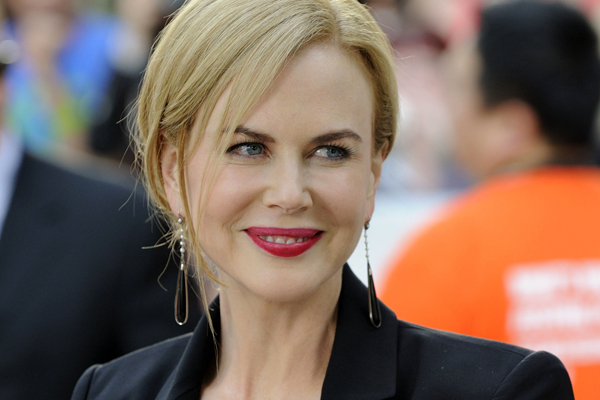 Nicole Kidman is an Australian actress, film producer, and singer. She began her career in 1983 by starring in various Australian films and television series. Her breakthrough film was "Dead Calm". She became a worldwide recognition for her performances in "Far and Away", "Batman Forever" and "Days of Thunder".
15. Marilyn Monroe: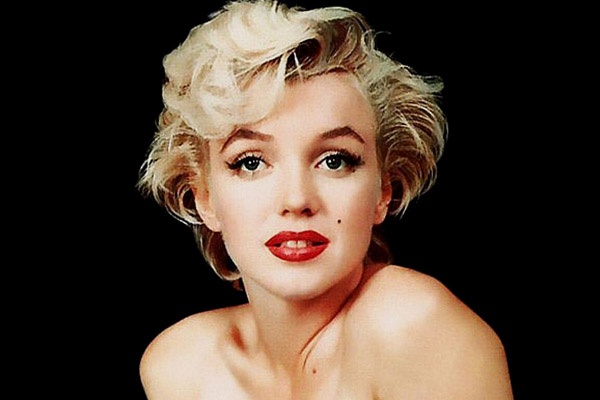 Marilyn Monroe was an American actress and singer who became a major sex symbol by starring in a number of commercially successful motion pictures during the 1950s and early 1960s. Marilyn initially began her career as a model, which led to a film contract in 1946 with Twentieth Century-Fox.  With her hourglass figure and breathy voice, she became a much-admired international star of her time. She died of a drug overdose in 1962.
16. Natalie Portman: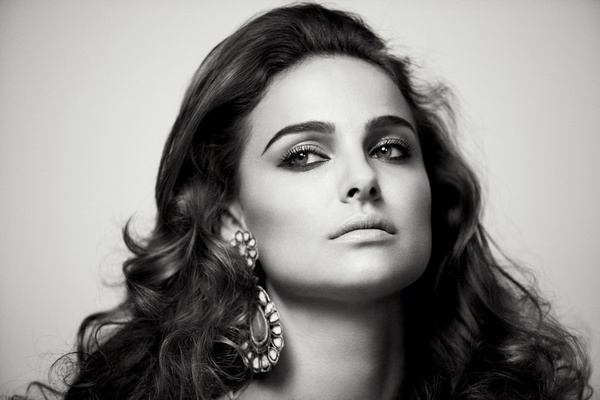 Natalie Portman is a famous American actress renowned for her role as an orphan in her debut film "Léon: The Professional". In 1999, she enrolled in the Harvard University to study psychology while working as an actress. She received worldwide fame as Queen Amidala in" Star Wars: Episode I – The Phantom Menace". She has also appeared in several romcoms like "Where the Heart Is" and "Anywhere But Here".
17. Halle Berry: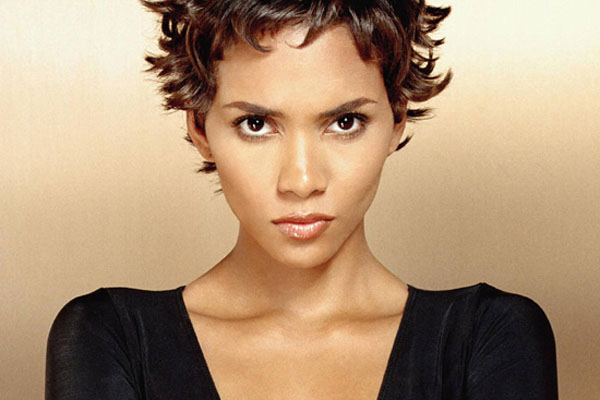 Halle Berry is an American actress and a former fashion model. She won an Academy Award for the Best Actress for her role in "Monster Ball'. She is the first and only woman of American African descent to win an Oscar for a leading role. She is also one of the highest paying actresses in Hollywood. Halle has been involved in the production side of several of her films.
18. Elizabeth Taylor: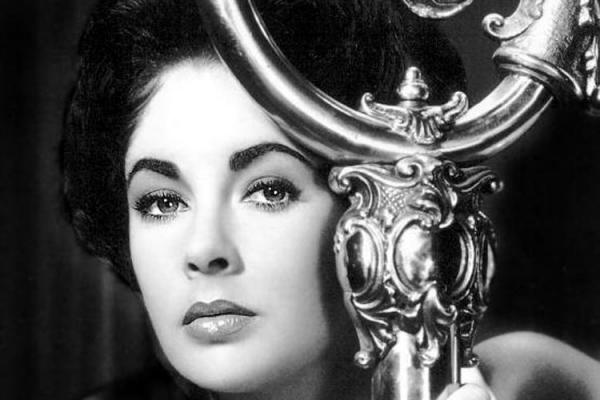 Elizabeth Rosemond Taylor was a British American actress. She started her career as a child star with MGM and later became one of the greatest screen actresses of Hollywood's Golden Age. Taylor was recognized for her acting, beauty, glamorous lifestyle and distinctive violet eyes. Her most famous film was "National Velvet" (1944).
Hope you liked our compilation of the most beautiful women of all time. Leave us your valuable feedback in the comment section.